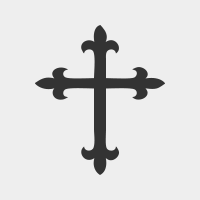 09/19-20/2020 – Sixteenth Sunday after Pentecost
September 19, 2020
16th Sunday After Pentecost Sept. 19-20, 2020
Dearest Brothers and Sisters in Christ at Hope Lutheran Church,
Since the beginning of January, our Congregation Council has focused on the three great listenings in order to purpose our God-given purpose statement here at Hope where we are led by the Spirit to serve God and share Christ's love with all.
The three great listenings are both simple and profound, inviting us to keep our ears and our hearts open to the direction that God is sharing through his Word, his Spirit, other people, and the world. The first great listening is when we listen to God-listening for God's direction in the Word as we hear it read aloud or read it in our devotions, as we study it in Scripture discussion, as we hear it preached and sung and prayed in worship, as we experience it anew as we share in the Sacrament of Holy Communion. Listening to God is essential for us on our path as disciples of Jesus so that God's guidance, God's correction, God's encouragement, God's boldness can embolden us as we strive to be Jesus' hands and feet and voice and heart in this world. We listen to God.
The second great listening is to listen to each other in our congregational family.  We share the miracles we see and the God Sightings we experience with each other to support each other on our journey. We listen to the concerns of our brothers and sisters as we pray for them and with them. We listen to each other in worship as we greet each other, show care for one another, extend the peace in waves and bows and words of peace shared, and join our voices together in our praise of God and God's good creation. We listen to each other.
The third great listening is our listening to our community. Once we have been encouraged and sustained and forgiven and loved by Confession and Forgiveness, Word, and Sacrament, we are then sent out into the world to listen to our brothers and sisters. Listening means we see and pray for and remember and seek to fulness the needs of our brothers and sisters near and far. We might see needs expressed in social media like Facebook and we pray for them and with them. We see neighbors expressing needs and concerns and we reach out in love to support and assist as best we can. We share those needs with our Pastor and the Congregation Council so that we can, as a family, respond to those concerns for our neighbors. We listen to the community.  Listening to God, listening to each other, and listening to our neighbors helps us to discern where God is leading us as his people so that we can continue to make a difference in this broken world. So, my friends-KEEP LISTENING!  I am listening with you and praying for each of you ~~~ Pr. Jen+
PRAYER OF THE DAY  Let us pray. Almighty and eternal God, you show perpetual lovingkindness to us your servants. Because we cannot rely on our own abilities, grant us your merciful judgment, and train us to embody the generosity of your Son, Jesus Christ, our Savior and Lord. Amen.
READING Matthew 20:1-16  Jesus tells a parable about God's generosity, challenging the common assumption that God rewards people according to what they have earned or deserve.
A reading from Matthew. [Jesus said to the disciples:] 1 "The kingdom of heaven is like a landowner who went out early in the morning to hire laborers for his vineyard. 2 After agreeing with the laborers for the usual daily wage, he sent them into his vineyard. 3 When he went out about nine o'clock, he saw others standing idle in the marketplace; 4 and he said to them, 'You also go into the vineyard, and I will pay you whatever is right.' So they went. 5 When he went out again about noon and about three o'clock, he did the same. 6 And about five o'clock he went out and found others standing around; and he said to them, 'Why are you standing here idle all day?' 7 They said to him, 'Because no one has hired us.' He said to them, 'You also go into the vineyard.' 8 When evening came, the owner of the vineyard said to his manager, 'Call the laborers and give them their pay, beginning with the last and then going to the first.' 9 When those hired about five o'clock came, each of them received the usual daily wage. 10 Now when the first came, they thought they would receive more; but each of them also received the usual daily wage. 11 And when they received it, they grumbled against the landowner, 12 saying, 'These last worked only one hour, and you have made them equal to us who have borne the burden of the day and the scorching heat.' 13 But he replied to one of them, 'Friend, I am doing you no wrong; did you not agree with me for the usual daily wage? 14 Take what belongs to you and go; I choose to give to this last the same as I give to you. 15 Am I not allowed to do what I choose with what belongs to me? Or are you envious because I am generous?' 16 So the last will be first, and the first will be last." The Word of the Lord. Thanks be to God.
HOMILY Children's books seem to fall into categories: some are about obedience or learning to follow the rules, some are about bravery and perseverance, others are about understanding the world around you, but a great many of the books for children today are about teaching our children that they are loved unconditionally. They focus on the fact that people have a yearning to know that we are lovable. One book, Mama, Do You Love Me? follows an Alaskan mother and daughter through a conversation where the toddler tests the boundaries and limits of her mother's love, only to find that even if mama is angry, she loves her daughter still. It's a story about how fragile we are as humans and how each of us is intrinsically good and worthy of love. It's a great and honest book, and in some way tells the story of how much God loves us.
~~~Today we find Jesus telling a parable that is also about how much we are loved.  The parable of the five o'clock people tells of how fragile we are as humans and how boundless God's love truly is. Many of us have heard sermons on this parable before.  Sometimes it focuses on the anger and resentment of the people who showed up earlier in the day, sometimes it looks at why the people showed up at five, and other times we hear about how grace is given freely to all simply because they showed up.  All of these are true.
~~~There is something fragile about humans; our fragility shows up when we baptize babies and ask their families to protect them from evil and for the community gathered to look after them. Each of us is born with the love and hope of God implanted in our hearts; unfortunately, we are born into a fragile and broken world.
~~~This is the world of the parable: good and fragile people doing their best, wondering why some got more for doing less. What we and the workers forget is that God is not like us. God is better and more loving than we can imagine being. God looks at the workers and says, "I love you regardless of what time you showed up for work, I'm just glad you showed up." Like the mother in the book, God's love is not conditional on our behavior, God just wants us to show up and do the work of love as his disciples. It is a reminder that we can be grateful for help in the work God has given us to do, regardless of what time that help arrives. The work is often about being a sign of love to the world, and finding ways to love others even if they don't agree with us, look like us, or behave the way we want them to… or show up first thing in the morning for work or even love us back.
~~~One of the best ways we can be signs of love in the world is to say thank you.  Gratitude is an expression of love. When someone does something kind for us, regardless of whether they had to or not, it is a reminder of the goodness in them meeting the goodness in us—and the natural response to kindness is gratitude.  Gratitude is extraordinarily important because it is a way for us to remember the goodness in others and ourselves—but still, it is easy to forget to be grateful.
~~~An attitude of gratitude is something we often talk about at Thanksgiving. But honestly, as Christians, EVERDAY can be a day for thanksgiving as we celebrate each day as a gift with an attitude of gratitude. This isn't Pollyanna thinking- pretending that everything is right and perfect in our world. Developing an attitude of gratitude can help us navigate through the junk and see more clearly all the good God has done and is doing in our world, forgiving us when we show up late, heaping on us love and mercy and compassion whether we deserve it or not, and accepting us as we are-broken, sinful and willful.
~~~~How can we develop an attitude of gratitude? Here are a few quick suggestions written by someone smarter than me- -Wake up every day and express to God what you are grateful for. Tell whoever you are with at the end of the day the 3 things you are most grateful for-and thank God. Tell whoever you are with (significant other, friend, family member, etc.) the 3 things that you are most grateful for in this moment-and tell God. Start a gratitude journal – Express gratitude in this journal every night by noting the things that you are grateful for, proud of, and excited about.  Acknowledge the things God has accomplished through you in the last day or week or month or year. Instead of comparing yourself to others, give yourself credit for the big and small things you have been doing with God's help-you let God work through you! That's not a little thing! Acknowledge other people and thank them for inspiring/helping/supporting you and thank God for sending them to your life.
~~~A spiritual discipline of gratitude doesn't sound like much, but how often do we forget to say thank you? Thank you seems too simple, and yet it has the power to transform our lives. Have you ever tried genuinely thanking someone from whom you ordered food or coffee? Yes, it is that person's job to make the coffee, but aren't you glad that he or she said "yes" to doing the job that day? What about people you work with? Have you thanked them for all they do to support you? Have you thanked your family and friends? Most of us know the pain of someone dying suddenly with words of gratitude left unspoken. Saying thank you is simple, but it is transformative.  And how about a huge Thank you to God for all that God has done??
~~~~Today we give thanks – We're thankful for the workers, missionaries, and volunteers who do God's work with their hands. We give thanks for those that showed up early to labor to make the world better, and for those who are still showing up. We give thanks for all of those who promised to support us at our baptism, and we give thanks for all who minister to us and on our behalf. We five thanks for all who help to make our lives and the lives of others better as they do God's work with their hands. Today we give thanks for the goodness planted in our hearts through God's love and mercy, and we ask that we might be brave and tireless in our task to live up to the purpose God has given us-to be led by his Spirit to serve God and share Christ's love with all. And we thank God for giving us his purpose, his Will, his presence, his forgiveness, and most of all, for God's love. Thank you, God! Amen.
PRAYERS OF INTERCESSION  Drawn together in the compassion of God, we pray for the church, the world, and all those in need. A brief silence.
Generous God, you make the last first, and the first last. Where this gospel challenges the church, equip it for its works of service. Strengthen those who suffer for Christ. Lord, in your mercy, hear our prayer.
Sun and wind, bushes and worms, cattle and great cities—nothing in creation is outside your concern, mighty God. In your mercy, tend to it all. Give us a spirit of generosity toward all you have made. Lord, in your mercy, hear our prayer.
Where we find envy and create enemies, you provide enough for all. Bring peace to places of conflict and violence. Inspire leaders with creativity and wisdom. Bless the work of negotiators, peacekeepers, and development workers. Lord, in your mercy, hear our prayer.
Reveal yourself to all in need as you are gracious and merciful, slow to anger, abounding in steadfast love, ready to relent from punishing. Accompany judges and lawyers, victims of crime and those serving sentences. Give fruitful labor and a livelihood to those seeking work. Lord, in your mercy, hear our prayer.
Even beyond our expectations, you choose to give generously. Grant life, health, and courage to all who are in need (especially). Lord, in your mercy, hear our prayer.
We praise you for the generations that have declared your power to us. Give us faithfulness to follow them, living for Christ, until you call us to join them in the joyful song around his throne. Lord, in your mercy, hear our prayer.
All these things and whatever else you see that we need, we entrust to your mercy; through Christ our Lord. Amen.
OUR FATHER…
BLESSING  Almighty God, the Father, + the Son, and the Holy Spirit be with us now and always. Amen.
DISMISSAL  We go in peace with grateful hearts for all God has done for us as together we are led by the Spirit to serve God and share Christ's love with all! Thanks be to God!!!
Hope Lutheran Church-Gulf Cove
14200 Hopewell Ave, Port Charlotte, FL 33981
Church phone: 941-697-2345
Email:
Pr. Jen Schaefer-cell-813-391-2027
Pr. Jen's email:
Our purpose at Hope is that we are led by the Spirit to serve God and share Christ's love with all!
HOPE HAPPENINGS
We welcome all who worship with us today. Please complete one of the visitor cards at our guest table. If you would like to make Hope your church home, please speak to Pastor Jen.
Everyone is welcome at Hope Lutheran Church.
Next Week's Readings: Jonah 3:10–4:11; Philippians 1:21-30; Matthew 20:1-16
The July thru September Word in Season Devotionals are available on the narthex table.
LAY SERVANTS
Altar Guild – Gail Zahs & Delores Hall
Ushers – Alan & Cindy Beicht
Counters –
FINANCIAL INFO
Income through August 2020 $90,187.13       
Income through August 2019 $92,599.73
Budget through August 2020 $95,108.67
PRAYER LIST  Please call the church office or email Pr. Jen with any prayer requests you may have so they may be shared with the congregation.
Please continue to hold in prayer:
Laura Everill, daughter of Phyllis and Tom Agness, residing in a healthcare facility
Walter Crowley, husband of Kathryn and father of Ginger Toomire recovering from pneumonia
Joyce, sister in law of Elaine Dougan, recovering from brain cancer surgery
John Greene, Millie's husband, recovering from surgery
Florence, Bob Kostrowsky's aunt who is in need of prayerful support
Cheryl Burke who is in need of healing
Ava for healing
Larry and Barbara Brady, as they focus on healing
Lorraine Maass for comfort and healing
Bob & Jean Schleuter for God's comfort and strength
Leah Carley for healing and comfort
Jean and Clair Miller for healing
Pr. Pat for healing
Sandy for healing
Those who are in need or ill in any way, those who are lonely, those who are frightened, those who grieve, those living in the paths of storms, those caring for those who are ill, those who are victimized by racism
NEW AT HOPE
COUNCIL UPDATE – Jill Mead was appointed Vice President and will be filling in for President Larry Brady while he is focused on healing.
ADVENT WEDNESDAY SERVICES will be held on December 2nd, 9th & 16th at 6:30 PM. Look for more details soon.
COMMUNITY CHRISTMAS CAROLING – Save the date – Sunday, December 20, 2020 time to be determined.
CHRISTMAS EVE WORSHIP will be held at 4:00 PM, 5:30 PM, and 7:00 PM. Christmas Day will be held at 10:00 AM.
KEEPING COOL AT HOPE!!   As many of you heard in the robocall from Larry Brady last week, not one but TWO of our air conditioning units failed at Hope.  In honesty, they owed us nothing-they were 28 years old.  However, both the office and the Fellowship Hall have been impacted by the demise of the two compressors.  The replacement cost for both units is $11,180.00 – the property team did their due diligence and gained several bids to see which company would take care of us.   We have had some generous and wonderful gifts to help us over this hurdle and we are grateful for the support.  A big thermometer is hanging in the narthex so we can keep a tally of our progress toward paying this off.  Thank you to all of you who have already donated to the cause and thank you to those of you who are still discerning.  We are grateful for your generosity as you help us keep cool at Hope!
BIBLES AND BAGELS (or muffins or individually wrapped goodies) Please join us Mondays from 10:00 – 11:00 AM for Bible Study and sharing in the Fellowship Hall. Physical Distancing and sharing in Scripture and discussion are blessings we can share together!! All are welcome!!
BLOOD DRIVE Thank you to everyone who everyone who attempted to donate blood. There were 14 successful donations and the Suncoast Blood Center has scheduled another donation day for November 22, 2020 in the parking lot. Additional information will be provided.
JESUS LOVES YOU MINISTRY have an immediate need for bottled water and disposable razors.
BIBLE STUDY ON THE ACT OF THE APOSTLES ONLINE!!!!  Pr. Cheryll Armstrong-Kaukis is hosting a new Bible Study based on the amazing book of Acts.  If you would like to be a part of this group, please contact either the church office or Pr Cheryll directly at  and let her know to sign you up!  Please join us as we discover anew the growth of the church in the earliest days and how that impacts our faith today!!
HOPE'S LOVE PANTRY.  If anyone would like to donate nonperishable goods for our pantry, please put items on the shelves of our pantry located on the walkway to the left of the main entrance. Also, please let people in our area who may be in need, know that they may take some food from our pantry. No need to sign up. It is anonymous, no questions asked.
NEW FM RADIO STATION. Anyone can now listen to worship in their vehicles by tuning into FM Radio station 88.3.  All services will be broadcast on radio station FM 88.3.
MASKS – Our supply of masks is getting low. Any donation of additional masks would be greatly appreciated.
HYMN REQUESTS If there are any particular hymns that you would like to hear at worship, please submit the names to Pastor Jen at . If our licensing agreement permits, look forward to hearing them soon.
HOPES AND DREAMS FOR HOPE – If you have a suggestion for a Hope or Dream for Hope Lutheran Church, Pastor Jen and your council would love to hear it.  Please feel free to place any Hope or Dream in the mailbox in the hallway leading to the Fellowship Hall.  All requests will be kept confidential and you will receive a timely response.