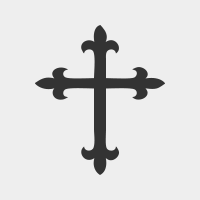 09/12-13/2020 – Fifteenth Sunday of Pentecost
September 12, 2020
Dearest Brothers and Sisters in Christ at Hope Lutheran Church,
It has been 19 years since we all witnessed the horror of 09-11-2001. 19 years-and yet, for many of us, we can clearly remember where we were and what we were doing when we first heard about what was going on-first in New York City at the World Trade Center, and then at the Pentagon and then in Shanksville, PA. 19 years-and yet most of us can easily bring to mind images of the people running through the streets of Manhattan caked in white dust, papers flying through the air, firefighters carrying their heavy burden up the stairs to rescue those whom they could, the barricades at the Pentagon, the smoking, gaping hole in a Pennsylvania field. We can also remember, in spite of the tragedy endured by individuals and our nation as a whole, we can remember how we, as a nation, rallied to offer support to victims and their families, prayers and love being sent throughout our country and from around the world, the flag of the United States being hoisted on the debris of what was once the twin towers. 19 years-and yet, for many of us, so close to our memories and our hearts.  Our country changed that day-awakening to the horror of what many around the world know as terrorism in their midst. We also worked hard to be close to each other, to support one another, and to show care and compassion for those in need.  We needed healing then-and we need it now. I am not sure if I have ever seen our country so divided as it is today-and that means that we need to pray all the more as followers of Jesus for his healing, his purpose, his Will in our lives and in the lives of our fellow citizens. The climate within which we live right now is very judgmental, callous, and lacking in compassion or a willingness to understand our brothers and sisters. As followers of Jesus who always calls us to lead and live by love, we can do nothing else but stand up for those in need, show and share our love and compassion for others as we do God's work with our hands, and pray unceasingly for unity, for peace, for healing, and for God's forgiveness as we fail to live up to our Baptismal calling.
Some of you have heard this before-when the people were streaming out of the World Trade Center, down the stairwells as they sought to escape the fires above, the First Responders were heading up those stairs to help anyone they could.  Before entering the building, many of them were anointed by a priest at the base of the building-in holy oil, they were anointed in the shape of the cross on their foreheads. As they trudged up those stairs, carrying unbelievable loads of equipment, those crosses marked in oil on their foreheads glowed in the light.  Jesus was there among them. And Jesus is with us now. Let us, as his faithful followers, allow his love and care to shine through us as we continue to be led by his Spirit to serve God and share Christ's love with all. Be bold in Christ and be the change we need. Shine boldly with Jesus' love! I am praying for each of you.  Pr. Jen+
PRAYER OF THE DAY   Let us pray. O Lord God, merciful judge, you are the inexhaustible fountain of forgiveness. Replace our hearts of stone with hearts that love and adore you, that we may delight in doing your will, through Jesus Christ, our Savior and Lord. Amen.
READING Matthew 18:21-35   When Peter asks about the limits of forgiveness, Jesus responds with a parable that suggests human forgiveness should mirror the unlimited mercy of God.
A reading from Mathew. 21 Peter came and said to [Jesus], "Lord, if another member of the church sins against me, how often should I forgive? As many as seven times?"  22 Jesus said to him, "Not seven times, but, I tell you, seventy-seven times.  23 "For this reason the kingdom of heaven may be compared to a king who wished to settle accounts with his slaves. 24 When he began the reckoning, one who owed him ten thousand talents was brought to him; 25 and, as he could not pay, his lord ordered him to be sold, together with his wife and children and all his possessions, and payment to be made. 26 So the slave fell on his knees before him, saying, 'Have patience with me, and I will pay you everything.' 27 And out of pity for him, the lord of that slave released him and forgave him the debt. 28 But that same slave, as he went out, came upon one of his fellow slaves who owed him a hundred denarii; and seizing him by the throat, he said, 'Pay what you owe.' 29 Then his fellow slave fell down and pleaded with him, 'Have patience with me, and I will pay you.' 30 But he refused; then he went and threw him into prison until he would pay the debt. 31 When his fellow slaves saw what had happened, they were greatly distressed, and they went and reported to their lord all that had taken place. 32 Then his lord summoned him and said to him, 'You wicked slave! I forgave you all that debt because you pleaded with me. 33 Should you not have had mercy on your fellow slave, as I had mercy on you?' 34 And in anger his lord handed him over to be tortured until he would pay his entire debt.  35 So my heavenly Father will also do to every one of you, if you do not forgive your brother or sister from your heart." The Word of the Lord. Thanks be to God.
HOMILY Five Amish schoolgirls killed, 11 wounded, by a shooter in Pennsylvania, the headlines cried in 2006. The Amish community not only comforted the shooter's wife and children, they forgave him. The Amish were criticized by many because they forgave even as they mourned the death of their own innocent children.
~~~In 1948, Pastor Yang-Won Sohn's two teenage boys were shot for being Christians by a rioter in Korea. Sohn not only forgave the shooter, but arranged his release from prison and adopted him.
~~~The movement in the prison system where victim's families are invited to meet with the murderers of their family members to seek reconciliation and a healing for their grief.
~~~Are these people crazy? How can people forgive such heinous crimes against innocents? It messes with our minds. Yes, Jesus said forgive, but there must be a limit, and these crazy people crossed it. We want killers punished. But Jesus said, forgive not seven times, but 70 times seven. OK, let's count it up; 490…we must be way beyond that limit now. According to ancient Hebrew, the numbers seven and ten were perfect numbers-numbers indicating all, complete, everything. Seven days in the week. 10 commandments-the fullness and totality of all . So 70×7? In other words, 7x10x7? Complete times complete times complete forgiveness. If we're honest, we know when Jesus said "70 times seven" he was using it to mean "always."  You must always forgive-always-and in all ways.
~~~And then Jesus told a parable about the wicked slave who is forgiven a huge sum by his master, but then goes out and throws a fellow slave in prison for being owed just a fraction. We hear that the wicked slave then gets his just punishment. "Good," we may say. He surely deserved that! We might forget that he was punished not because he owed money, but because he didn't forgive. Jesus is very serious about this forgiveness thing.
~~~Paul reminds the Romans about another side of forgiveness. His take on it was about how we treat each other because of our differences. Some eat anything, others are vegetarians; they must not despise each other. Well, that's easy enough. We can do that. Some may worship God on one day, some on another; do not despise one or the other. Another easy one – we can do that!
~~~But then Paul asks, "Why do you pass judgment on your brother or sister?" meaning, why do we pass judgment on all others? Perhaps because we so often see immense hurt and evil in our world and we want to see justice done. We cannot imagine why people maim and kill innocent people. We cannot understand the sickness of domestic abuse, trafficking of young men and women and children, the horror of the terrorist attacks of 9/11, shooters targeting peaceful protesters. These evils need to be dealt with. They need to be eradicated from the earth and humanity deserves to live in peace and safety. Forgiveness? No! Maybe Jesus in his humanity couldn't imagine the kind of evil that infects our world today. Maybe his "70 times seven" would have been tempered a bit.
~~~But we must remember the heinous things that happened in Jesus' time, too. They were actually not that much different from today – slavery, war, murder, genocide, abuse. It almost seems hopeless, as we humans have not learned a whole lot from Jesus' time until now. But Jesus makes it very plain that we must forgive or we will suffer punishment.
~~~So, how do we start? We might look once again at the Amish. Their ability to forgive came from the center of their theology, which is the Lord's prayer. They believe it when they say, "as we forgive those who trespass against us." Over and over, Amish leaders tried to explain that to journalists and others who could not believe the parents of the dead little girls could forgive. What we may tend to forget, however, which the Amish people also made quite clear, is that forgiveness did not take away the burning pain of loss, the near despair of losing children. This is an important learning piece in forgiving. That old cliché "forgive and forget" just doesn't work. Our minds are not dry erase boards. Forgiveness is a choice in spite of the remembering.
~~~Forgiveness doesn't numb our minds and hearts to the pain we feel. Forgiveness doesn't mean justice does not need to be carried out. Forgiveness doesn't mean that perpetrators must not be stopped just because our hearts have gotten all warm and fuzzy with our forgiveness of them. Sadly, our world is not yet the fullness of the Kingdom. War and unrest internationally and at home, racial and gender biases, the genocide taking place in the name of God, the evils done to men, women and children– all need to be eradicated, the perpetrators punished. The victims will be forever changed, and that breaks the heart of God.
~~~The fact is, perpetrators may not even want our forgiveness. Another fact is that, in many cases, we are somewhat insulated here in Port Charlotte from some of these things that are happening in the world. It isn't too personal to us-so we pray for conversion of evil ones without ourselves being the victims, we pray that people are brought to justice without ourselves being the victims, we pray for healing for our nation and the world, but honestly, it may be a prayer of hope without any real investment of our hearts, our faith. One of our prayers might be that we are enabled to hold the hurt of others in our hearts as we place the needs for forgiveness into God's hands.
~~~Then we might look at forgiveness closer to home. This, perhaps, might be harder.  When we are the ones who have been hurt, when it is personal to us and our lives, we may find forgiveness even of family members difficult. How many stories have we heard about brothers and sisters not speaking to each other for years, or churches being divided over small incidents? Hurt goes deep. When it touches us, when it is personal to us, forgiveness can be HARD. SO HARD. Sometimes it feels like going one step forward and six steps backward. It's a process, a journey, and it is only with the help of the Holy Spirit that we can truly find forgiveness within us for and toward the other person-whether they want it, need it, or acknowledge it or not. Forgiveness is something WE need to do for us, freeing our hearts to love instead of being weighted down with the anger and hurt of grievances we hold close. God calls us to forgive, Jesus calls us to forgive, the Spirit helps us to forgive because God wants what is best FOR US.
~~~Being the first to seek reconciliation is hard, but that's what Jesus means when he says, "70 times seven."-Forgiving always and in all ways. The good news in all this is that we are not alone when we are called to forgive or to seek reconciliation. In it all, God is with us. God has shown us the ultimate image of forgiveness when Jesus died on the cross for us all, taking our sins upon himself and promising us resurrection.  Forgiveness is only possible if we remember God is within us and God is our strength. That promise upholds us even when our willingness to reconcile with another or forgive is rejected. Forgiveness is more about us and our hearts than that of the other.  They might not accept or care that we forgive, but we loosen their hold on us and clear away the debris from the anger and hurt we hold close-forgiveness frees us.  God knows our heart – God is our heart. God has even promised that when words fail us, the Spirit will give us words. And God wills that our life will be free to love others as he has loved us-to forgive others as he has forgiven us-always and in all ways.
~~~Later, when we pray the Lord's Prayer together, take the words "as we forgive those who trespass against us," into your hearts. Hear them, listen to those words as you say them. Only then, can we begin to understand what forgiveness is all about. Amen.
PRAYERS OF INTERCESSION     Drawn together in the compassion of God, we pray for the church, the world, and all those in need. A brief silence.
You welcome us when we are weak in faith. Uphold your church throughout the world; make it a place of welcome. Strengthen faith through Bible studies and Sunday schools, Bible study and worship. Nurture new ministries of education and growth. Lord, in your mercy, hear our prayer.
The heights of the heavens show us the vastness of your steadfast love. Have compassion on your creation. Where human selfishness has brought ruin and destruction, we look to you to heal, renew, and redeem your world. Lord, in your mercy, hear our prayer.
Make your ways known to the nations. Speak kindness to our bitter grudges. Settle our hearts when we want to settle accounts with violence. Bless our leaders with patience and wisdom. Lord, in your mercy, hear our prayer.
Bring healing and justice wherever harm is dealt. Provide vindication for all who are oppressed. Free victims of human trafficking and forced labor; deliver all who are bound by debt. Feed all who hunger, and guard refugees fleeing famine, poverty, and war. Lord, in your mercy, hear our prayer.
Teach us to forgive. Remind us that you do not always accuse us. Still our tongues when we are tempted to pass judgment and argue over opinions. Make this congregation a community of mercy for one another and for all our neighbors. Lord, in your mercy, hear our prayer.
Whether we live or whether we die, we are yours. We thank you for those who have showed us faithfulness, for the knees that taught us how to bow to you and the tongues that taught us to praise you. Lord, in your mercy, hear our prayer.
All these things and whatever else you see that we need, we entrust to your mercy; through Christ our Lord. Amen.
OUR FATHER…
BLESSING  Almighty God, the Father, + the Son, and the Holy Spirit be with us now and always. Amen.
DISMISSAL  We go in peace with grateful hearts for all God has done for us as together we are led by the Spirit to serve God and share Christ's love with all! Thanks be to God!!!
Hope Lutheran Church-Gulf Cove
14200 Hopewell Ave, Port Charlotte, FL 33981
Church phone: 941-697-2345
Email:
Pr. Jen Schaefer-cell-813-391-2027
Pr. Jen's email:
Our purpose at Hope is that we are led by the Spirit to serve God and share Christ's love with all!
HOPE HAPPENINGS
We welcome all who worship with us today. Please complete one of the visitor cards at our guest table. If you would like to make Hope your church home, please speak to Pastor Jen.
Everyone is welcome at Hope Lutheran Church.
Next Week's Readings: Jonah 3:10-4:11; Philippians 1:21-20; Matthew 20:1-16
The July thru September Word in Season Devotionals are available on the narthex table.
LAY SERVANTS
Altar Guild – Gail Zahs & Delores            Hall Ushers – Alan & Cindy Beicht
Counters – Alan and Cindy Beicht
PRAYER LIST
Please call the church office or email Pr. Jen with any prayer requests you may have so they may be shared with the congregation.
Please continue to hold in prayer:
Laura Everill, daughter of Phyllis and Tom Agness, residing in a healthcare facility
Walter Crowley, husband of Kathryn & father of Ginger Toomire recovering from pneumonia
Joyce, sister in law of Elaine Dougan, recovering from brain cancer surgery
John Greene, Millie's husband, recovering from surgery
Suzette, Katie McClay's friend who is recovering after colon cancer surgery
Florence, Bob Kostrowsky's aunt who is in need of prayerful support
Cheryl Burke who is in need of healing
Ava for healing
Barbara Brady, as she heals from surgery on her hands
Larry Brady for healing after surgery to repair a torn muscle
Lorraine Maass for comfort and safety in travel
Bob & Jean Schleuter for God's comfort and strength
Leah Carley for healing and comfort
Jean and Clair Miller for healing
Pr. Pat for healing
Sandy for healing
Those who are in need or ill in any way, those who are lonely, those who are frightened, those who grieve, those living in the paths of storms, those caring for those who are ill, those who are victimized by racism
NEW AT HOPE
JESUS LOVES YOU MINISTRY have an immediate need for bottled water and disposable razors.
BIBLE STUDY ON THE ACT OF THE APOSTLES ONLINE!!!!  Pr. Cheryll Armstrong-Kaukis is hosting a new Bible Study based on the amazing book of Acts.  If you would like to be a part of this group, please contact either the church office or Pr Cheryll directly at  and let her know to sign you up!  Please join us as we discover anew the growth of the church in the earliest days and how that impacts our faith today!!
HOPE'S LOVE PANTRY.  If anyone would like to donate nonperishable goods for our pantry, please put items on the shelves of our pantry located on the walkway to the left of the main entrance. Also, please let people in our area who may be in need, know that they may take some food from our pantry. No need to sign up. It is anonymous, no questions asked.
NEW FM RADIO STATION. Anyone can now listen to worship in their vehicles by tuning into FM Radio station 88.3.  All services will be broadcast on radio station FM 88.3.
MASKS – Our supply of masks is always shifting and the need is always there.. Any donation of additional masks would be greatly appreciated.
HYMN REQUESTS If there are any particular hymns that you would like to hear at worship, please submit the names to Pastor Jen at . If our licensing agreement permits, look forward to hearing them soon.
HOPES AND DREAMS FOR HOPE – If you have a suggestion for a Hope or Dream for Hope Lutheran Church, Pastor Jen and your council would love to hear it.  Please feel free to place any Hope or Dream in the mailbox in the hallway leading to the Fellowship Hall.  All requests will be kept confidential and you will receive a timely response. 
God Sightings Bible Study continues on Mondays in the Fellowship Hall from 10-11am. Masks and physical distancing are required to protect all who come together to study God's Word.