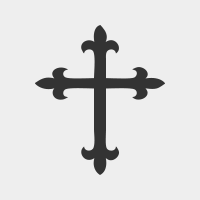 09/26-27/2020 – Seventeenth Sunday after Pentecost
October 9, 2020
17th Sunday After Pentecost Sept. 26-27, 2020
Dearest Brothers and Sisters in Christ at Hope Lutheran Church,
Supreme Court Justice Ruth Bader Ginsberg was laid to rest this week after lying in State in the Capital -the first woman and the first person of the Jewish faith ever to be so honored. No matter what your thoughts on her decisions passed down through the decades, this one thing is clear-Justice Ginsberg spoke honestly and clearly from her heart and her knowledge of our Constitution and defended what she thought to be true and just for others. You have to honor her truthfulness, her honesty, and her integrity as she stood up for what she believed in, even if it wasn't always accepted by others. The courage she lived is an example to us as disciples of Jesus who are called to speak truth and to stand up for what we believe in as well.  By our Baptism, each of us is called to be a member of, what Martin Luther called, "the priesthood of all believers". That means each of us is tasked with the privilege to speak God's Word in a world where it isn't always accepted. We care called to show the love of Jesus in our lives, whether it is by our actions or with our words to comfort, strengthen, and invite others to know Jesus, too. We are called as disciples of Jesus to stand firm in Jesus' call for feeding the hungry and clothing the naked and comforting the oppressed. We are called to BE the hands and feet and voice and heart of Jesus in the world so that his love, his forgiveness, and his mercy can be seen in and through us. That takes courage. It means that we risk rejection. It means that sometimes we will be mocked or disregarded or worse. There is no guarantee that what we share will be received with love and appreciation. That's why our church family is so very vital to our faith-our church family is a community of people who support us and love us and pray for us and strengthen us to be bold, courageous and faithful as we resume our tasks in the world in Jesus' name. Jesus is in our midst as a church family. Not only that, but in worship, Jesus encounters us through his very Word and his Sacraments of Baptism and Holy Communion to strengthen us for the journey. Confession and Forgiveness are an extension of our Baptism where once again God washes away our sins. Holy Communion is where Jesus shares his very Body and Blood with us so that we might become his Body and Blood as we are sent out for the sake of the world. Worship feeds us-in music, in prayer, in Word, in Sacrament, and in community, so that we are sent out emboldened and inspired to make a difference in Jesus' name. Jesus is in our midst in our gathering for worship.
I pray you all experience Jesus' presence with you, in you, and through you as you once again go out into his world, led by his Spirit, to serve him and share his love with all people. God bless and keep each of you. In Jesus' love, Pr. Jen+
PRAYER OF THE DAY  Let us pray. God of love, giver of life, you know our frailties and failings. Give us your grace to overcome them, keep us from those things that harm us, and guide us in the way of salvation, through Jesus Christ, our Savior and Lord. Amen.
READING Matthew 21:23-32  After driving the moneychangers out of the temple (21:12), Jesus begins teaching there. His authority is questioned by the religious leaders, who are supposed to be in charge of the temple.
A reading from Matthew. 23 When [Jesus] entered the temple, the chief priests and the elders of the people came to him as he was teaching, and said, "By what authority are you doing these things, and who gave you this authority?" 24 Jesus said to them, "I will also ask you one question; if you tell me the answer, then I will also tell you by what authority I do these things. 25 Did the baptism of John come from heaven, or was it of human origin?" And they argued with one another, "If we say, 'From heaven,' he will say to us, 'Why then did you not believe him?' 26 But if we say, 'Of human origin,' we are afraid of the crowd; for all regard John as a prophet." 27 So they answered Jesus, "We do not know." And he said to them, "Neither will I tell you by what authority I am doing these things.  28 "What do you think? A man had two sons; he went to the first and said, 'Son, go and work in the vineyard today.' 29 He answered, 'I will not'; but later he changed his mind and went. 30 The father went to the second and said the same; and he answered, 'I go, sir'; but he did not go. 31 Which of the two did the will of his father?" They said, "The first." Jesus said to them, "Truly I tell you, the tax collectors and the prostitutes are going into the kingdom of God ahead of you. 32 For John came to you in the way of righteousness and you did not believe him, but the tax collectors and the prostitutes believed him; and even after you saw it, you did not change your minds and believe him." The Word of the Lord. Thanks be to God.
HOMILY In our Gospel, we heard: Jesus says, 28* "What do you think? A man had two sons; and he went to the first and said, 'Son, go and work in the vineyard today.' 29* And he answered, 'I will not'; but afterward he repented and went. 30 And he went to the second and said the same; and he answered, 'I go, sir,' but did not go. 31 Which of the two did the will of his father?" They said, "The first."  Jesus said to them, "Truly, I say to you, the tax collectors and the prostitutes go into the kingdom of God before you."
~~~Notice how Jesus begins the parable. "What do you think?" He was addressing it to the religious leaders and wanting them to think about something. This is a very simple parable. A man wanted his sons to go work in the family vineyard, he asked the first son and the first son said, NO!! We do not know why he said no, but then later on he repented, or as some translations say, he changed his mind and went.  The man asked a second son and he right away said yes, but did not go. He lied. He did not follow through on his actions.
~~~Then Jesus asks the question, "Which of the two did the will of his father?" And the religious leaders answered "The first." Then Jesus laid a bombshell on them, the said, "Truly I say to you, the tax collectors and the harlots go into the kingdom of God before you."  What Jesus was getting across was that those who repent or have a change of heart, those who know they are sinners and need Jesus' forgiveness are allowed into the kingdom of heaven. Period!! They are the saints, made saints by God's gift of Baptism, the saints who know they are sinners.
~~~Jesus is talking to two different kinds of sinners. He is not talking about one good person and one bad person. He is talking about two kinds of sinners, those who know they are sinners and need repentance, and those who think they are okay in and of themselves. The saints who know they are sinners, or the sinners who THINK they are saints.
~~We know as saints who know we are sinners that all of us need to repent because none of us can measure of up to the perfection that God wants out of us. If we were perfect, we wouldn't need a Savior-but boy oh boy, we DO need a Savior!! That is why Jesus died on the cross, so that his perfection can be met by God-so that our sins might be covered by the blood of the one who is perfect.
~~~Sometimes we fall into the self-righteous sins of thinking that we are better in our faith, in our life, in our judgment of others. We fall into that sin of being sinners who THINK we are saints. Do we grade others about their faith? Do we condemn others because we feel they are not as good as we are? Accuse others of not being the "right" religion, or the "right" political party, or live the "right" way as we do?
~~~This is what Jesus is getting at in this small parable. Jesus is saying WE shall not judge another like the religious leaders did, but we should look after our own self. If we believe that we need the forgiving power of Jesus to repent of our sins, then we will be in the Kingdom of God. The religious leaders felt they needed no repentance, but in fact they did. They were sinners who thought they were saints Jesus is saying that those who know they need to repent and ask for the forgiving power of Jesus in their lives will enter the kingdom of God-saints, Baptized followers of Jesus, who know they are sinners.
~~~"What do you think?" Jesus asked. Many years ago C.S. Lewis wrote the Screwtape Letters. Screwtape was an assistant devil writing to his nephew Wormwood. Screwtape was telling his nephew how to make the "patient"—HUMANS– leave the camp of the arch enemy, the Prince of Peace—JESUS–, and dwell in the camp of the real boss, the prince of darkness—The Devil. It is a great read! I would like to share with you another letter, this one written in the same style by Pr. Tim Zingale—a letter written by a demon Twisttape to his apprentice Harshwood as they discuss his training and graduation from devil's school. The letter begins: Dear Harshwood, I have read the notices that you are about to graduate and begin your work on earth. Glad to hear that your training went well. I see that you will be a graduate with honors. Splendid!
~~~Apply all of your knowledge to the task at hand, for the enemy, the Prince of Peace, God of Love is a resourceful enemy. Just when you think you have him in your grasp or one of this people, he pulls a trick and low and behold you stand empty, you lost your soul for the fires of hell.
~~~I would like to give you one piece of advice, one bit of wisdom as you begin your tour of duty in the enemy's camp. Throughout my tour of duty, I have learned one thing about these humans which I feel can be so very useful for you. Humans usually have a very high regard for themselves. They think they are pretty good. They can see the faults, the sins, the evil in another, but they see only good in themselves. My advice to you my dear Harshwood, is to encourage that thinking. Encourage it for all its worth.
~~~The chief antagonizer, that Christ fellow, wants the humans to see their own sins, but Harshwood, blind their eyes, their hearts, their souls to that revelation. Let them think only of the good in themselves, and you, my dear friend Harshwood, will meet your quota of human beings who will spend the rest of their lives with our master, the lord of the heat and fire, Master Satan. Let them see that when repentance is called for it is not them who needs to repent. Let them see over and over again that they are really better than the guy next to them in the pew. When the pastor reads about John the Baptist, let them fall asleep, turn to other thoughts, so they will not realize that it is them John is talking to. Let them see that they are indeed really pretty good, no need for repentance, no need for forgiveness, and then you will have them. You will have them because they will see that they do not really need that Christ fellow, and they really need is themselves. Then, then they will be ours. For you see my dear Harshwood, when these humans see themselves as great, then they are filled with self pride, and they don't need that Jesus fellow. This is how it will begin. Then you will have them in your claws.
~~~Good luck on your tour of duty. My heart goes out to you as you use every trick, every scheme, every evil desire, every good intention, every proud thought to win souls for our side. Signed, Your admiring friend, Twist tape
~~~Back in 1970, I both read the book and watched the movie entitled Love Story–anyone remember that? While I loved the movie, and the book even more, there was something that bothered me. The tagline was "Love means you never have to say you're sorry." There was even a song that repeats that phrase-love means you never have to say you're sorry. I remember being puzzled then and am even more convinced today how wrong that all is. For us as Christians, saying we are sorry, repenting, is a huge part of the love story we share with God and each other. Love means saying we are sorry again and again and again to find reconciliation with each other and with our God. The choice is ours-do we want to be sinners who THINK we are saints, or are we saints who KNOW we are sinners? Jesus is asking us today: "What do you think?" Amen
PRAYERS OF INTERCESSION  Drawn together in the compassion of God, we pray for the church, the world, and all those in need. A brief silence.
In all the world, give your church unity. Inspire all the baptized with the mind of Christ. Shape us with humility and obedience so that your love may be at work in us.  Lord, in your mercy, hear our prayer.
Preserve and keep your creation, O God. Mend and redeem places that are polluted and damaged, so that all of creation confesses you as Lord. Quench the fires and calm the storms, O Master of the Universe. Lord, in your mercy, hear our prayer.
Turn the nations toward life. Where our ways are unfair, give us new hearts and new spirits. Where sin permeates our cultures and institutions, change our minds and teach us to trust your authority. Lord, in your mercy, hear our prayer.
Our lives are yours, O God. Relieve the suffering of those who are ill in body, mind, or spirit. Defend the lives and welfare of children who are abused or neglected, hungry or exploited, bullied or lonely. Lord, in your mercy, hear our prayer.
Thank you for those who have gone into the kingdom ahead of us—saints and sinners alike. By their witness, teach us to confess Jesus Christ as Lord in life and in death. Lord, in your mercy, hear our prayer.
All these things and whatever else you see that we need, we entrust to your mercy; through Christ our Lord. Amen.
OUR FATHER…
BLESSING  Almighty God, the Father, + the Son, and the Holy Spirit be with us now and always. Amen.
DISMISSAL  We go in peace with grateful hearts for all God has done for us as together we are led by the Spirit to serve God and share Christ's love with all! Thanks be to God!!!
Hope Lutheran Church-Gulf Cove
14200 Hopewell Ave, Port Charlotte, FL 33981
Church phone: 941-697-2345
Email:
Pr. Jen Schaefer-cell-813-391-2027
Pr. Jen's email:
Our purpose at Hope is that we are led by the Spirit to serve God and share Christ's love with all!
HOPE HAPPENINGS
We welcome all who worship with us today. Please complete one of the visitor cards at our guest table. If you would like to make Hope your church home, please speak to Pastor Jen.
Everyone is welcome at Hope Lutheran Church.
Next Week's Readings: Jonah 3:10–4:11; Philippians 1:21-30; Matthew 20:1-16
The new Word in Season Devotionals, beginning Oct 1 are available on the narthex table. If you need one mailed to you, please call the church office.
LAY SERVANTS
Altar Guild – Gail Zahs & Delores Hall
Ushers – Alan & Cindy Beicht
Counters – Marlene Outerbridge & Barb Musgrove
FINANCIAL INFO:  Two Air Conditioners = $11,180 goal; As of 09/13/2020, you generously donated $6,995 or 62.6% of total AC expense.
PRAYER LIST  Please call the church office or email Pr. Jen with any prayer requests you may have so they may be shared with the congregation.
Please continue to hold in prayer:
Laura Everill, daughter of Phyllis and Tom Agness, residing in a healthcare facility
Walter Crowley, husband of Kathryn recovering from pneumonia
Joyce, sister in law of Elaine Dougan, recovering from brain cancer surgery
John Greene, Millie's husband, recovering from surgery
Cheryl Burke who is in need of healing
Ava for healing
Larry and Barbara Brady, as they focus on healing
Lorraine Maass for comfort and healing
Bob & Jean Schleuter for God's comfort and strength
Leah Carley for healing and comfort
Jean and Clair Miller for healing
Pr. Pat for healing
Sandy for healing
Paul Scott for healing
Rosie for safety in travel and healing
Barbara Henderson, Bob Hermann's daughter, for strength and healing
Jean and David for healing
Susan for healing
Jason for healing
Pr. Marilyn for healing and strength
Those who are in need or ill in any way, those who are lonely, those who are frightened, those who grieve, those living in the paths of storms, those caring for those who are ill, those who are victimized by racism
NEW AT HOPE
WOMEN OF HOPE Meeting will be held October 18, 2020 at 10:45 AM.
OCTOBER COUNCIL MEETING will be held on October 11, 2020 at 11:00 AM.
COUNCIL UPDATE – Jill Mead was appointed Vice President and will be filling in for President Larry Brady while he is focused on healing.
ADVENT WEDNESDAY SERVICES will be held on December 2nd , 9th , 16th at 6:30 PM. Look for more details soon.
COMMUNITY CHRISTMAS CAROLING – Save the date – Sunday, December 20, 2020 time to be determined.
CHRISTMAS EVE WORSHIP will be held at 4:00 PM, 5:30 PM, and 7:00 PM. Christmas Day will be held at 10:00 AM.
KEEPING COOL AT HOPE!!   The replacement cost for our two air conditioner units is $11,180.   We have had some generous and wonderful gifts to help us over this hurdle and we are grateful for the support.  A big thermometer is hanging in the narthex so we can keep a tally of our progress toward paying this off.  Thank you to all of you who have already donated to the cause and thank you to those of you who are still discerning.  We are grateful for your generosity as you help us keep cool at Hope!
BIBLES AND BAGELS (or muffins or individually wrapped goodies) Please join us Mondays from 10:00 – 11:00 AM for Bible Study and sharing in the Fellowship Hall. Physical Distancing and sharing in Scripture and discussion are blessings we can share together!! All are welcome!!
BLOOD DRIVE Thank you to everyone who everyone who attempted to donate blood. There were 14 successful donations and the Suncoast Blood Center has scheduled another donation day for November 22, 2020 in the parking lot. Additional information will be provided.
JESUS LOVES YOU MINISTRY have an immediate need for bottled water and disposable razors.
BIBLE STUDY ON THE ACT OF THE APOSTLES ONLINE!!!!  Pr. Cheryll Armstrong-Kaukis is hosting a new Bible Study based on the amazing book of Acts.  If you would like to be a part of this group, please contact either the church office or Pr Cheryll directly at  and let her know to sign you up!  Please join us as we discover anew the growth of the church in the earliest days and how that impacts our faith today!!
HOPE'S LOVE PANTRY.  If anyone would like to donate nonperishable goods for our pantry, please put items on the shelves of our pantry located on the walkway to the left of the main entrance. Also, please let people in our area who may be in need, know that they may take some food from our pantry. No need to sign up. It is anonymous, no questions asked.
NEW FM RADIO STATION. Anyone can now listen to worship in their vehicles by tuning into FM Radio station 88.3.  All services will be broadcast on radio station FM 88.3.
MASKS – Our supply of masks is getting low. Any donation of additional masks would be greatly appreciated.
HYMN REQUESTS If there are any particular hymns that you would like to hear at worship, please submit the names to Pastor Jen at . If our licensing agreement permits, look forward to hearing them soon.
HOPES AND DREAMS FOR HOPE – If you have a suggestion for a Hope or Dream for Hope Lutheran Church, Pastor Jen and your council would love to hear it.  Please feel free to place any Hope or Dream in the mailbox in the hallway leading to the Fellowship Hall.  All requests will be kept confidential and you will receive a timely response. 
A NEW WORSHIP OPPORTUNITY AT HOPE!! Beginning Wednesday, Oct 14, there will be a 10am worship in the parking lot for all those who wish to join us for prayer, a brief homily and study of Scripture and sharing in the Eucharist. Prayer is always a good thing, but considering how things are in our community, our country, and our world right now, our calling as Christians is to be even more fervent and vigilant in our payers, focusing our attention on God's Word and sharing in the life-giving and hope-filled gift of Jesus' Body and Blood in Holy Communion. Please join us-beginning Oct 14 at 10am!!! ALL ARE WELCOME! Spread the Word!!