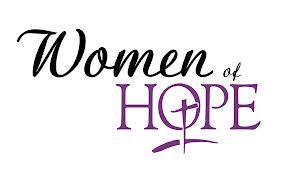 The Women of Hope is an active group of women who support the ministry of the church with their time and talents. The women meet on the third Tuesday at of each month October through May at 10:00 am. All Women who are members or guests of the church are invited to participate. In addition to many benevolent acts and donations to outside groups, the Women organize the Hope Flea Market each year on the second Saturday in February.
HOPE'S QUILTERS
Hope's Quilters meet every Wednesday during the season at 10:00 am.
This ministry is an outgrowth of Women of Hope. It meets every Wednesday morning at 10 am to make quilts for Lutheran World Relief. These quilts will be shipped around the world to refugees and people in great need. Quilts are used for everything including blankets, a roof, a floor, and as the hospital bed. This service is open to all people that love to sew. There are many other talents needed besides sewing so that everyone may contribute to the making of a quilt. Many women in the neighborhood that are not members of Hope Lutheran join in the fellowship and add their talents of quilt making.
PRAYER SHAWL AND LAP ROBES
Women of Hope knit or crochet these items at home and bring them to worship where they are blessed and sent on their way to the nursing homes, the hospitalized, to recovering patients and shut-ins. The joy of the receiver is matched only by the joy of the giver in a marvelous way.
MONTHLY POTLUCKS
After the worship service on the last Sunday of every month, except June, July and August, there is a potluck dinner that is a joy to everyone who likes good food and great fellowship. Each family brings a dish that will serve eight to 10 people. Everyone attending worship is invited even if you did not bring a dish. All members and visitors are invited to attend and enjoy the feast.

Women of Hope Meeting
3rd Tuesday at 9:30 AM (except June, July and August-no meeting)