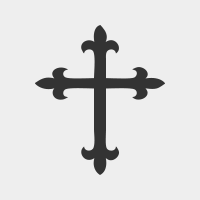 Reformation Weekend – October 30 – 31, 2021
November 16, 2021
My Dear Hope Family,
Blessings in Jesus' name to each of you!
A quick head's up-we are moving to a masks-optional policy in worship for now and we will see how it goes. We will still maintain masks and gloves for the distribution of Holy Communion for those serving at the altar, but worshippers have this option.
Please note that Sunday, Nov. 7 is both All Saints' Sunday as well as our celebration of one of our own, Bob Herrman's, 100th birthday. There will be a coffee hour in Bob's honor following 10am worship in the Fellowship Hall.  There will also be a basket for birthday cards if you bring one to him.  Feel free to also mail one to the church and we will be sure to get it to him!  100 years-how amazing is that??? To God be all the glory as we have the blessing of knowing and loving Bob! ((Please note that this is also the day for the time change to "fall back" an hour!)).
As we move into November and the final weeks of this church year (Advent begins Nov. 27-28 weekend), let us continue to work together in Jesus' name, doing God's work with our hands and hearts as we are together led by the Spirit to serve God and share Christ's love with all.  We will contemplate our gifts to  and through the church in the form of time, talents, and financial contributions in these weeks and look toward the year to come with great joy and anticipation to see all God has in store for us at Hope Lutheran Church.  There are lots of wonderful things ahead as we serve God by loving our neighbors-I can't wait to see where God is leading us next!
I love you and pray for each of you-Pr. Jen Schaefer+
Reformation Weekend~~October 30-31, 2021
The Prayer of the Day        Almighty God, gracious Lord, we thank you that your Holy Spirit renews the church in every age. Pour out your Holy Spirit on your faithful people. Keep them steadfast in your word, protect and comfort them in times of trial, defend them against all enemies of the gospel, and bestow on the church your saving peace, through Jesus Christ, our Savior and Lord, who lives and reigns with you and the Holy Spirit, one God, now and forever.  Amen.
Reading: Romans 3:19-28   Paul's words stand at the heart of the preaching of Martin Luther and other Reformation leaders. No human beings make themselves right with God through works of the law. We are brought into a right relationship with God through the divine activity centered in Christ's death. This act is a gift of grace that liberates us from sin and empowers our faith in Jesus Christ.
19Now we know that whatever the law says, it speaks to those who are under the law, so that every mouth may be silenced, and the whole world may be held accountable to God. 20For "no human being will be justified in his sight" by deeds prescribed by the law, for through the law comes the knowledge of sin.  21But now, apart from law, the righteousness of God has been disclosed, and is attested by the law and the prophets, 22the righteousness of God through faith in Jesus Christ for all who believe. For there is no distinction, 23since all have sinned and fall short of the glory of God; 24they are now justified by his grace as a gift, through the redemption that is in Christ Jesus, 25whom God put forward as a sacrifice of atonement by his blood, effective through faith. He did this to show his righteousness, because in his divine forbearance he had passed over the sins previously committed; 26it was to prove at the present time that he himself is righteous and that he justifies the one who has faith in Jesus.  27Then what becomes of boasting? It is excluded. By what law? By that of works? No, but by the law of faith. 28For we hold that a person is justified by faith apart from works prescribed by the law.
Gospel :   John 8:31-36  Jesus speaks of truth and freedom as spiritual realities known through his word. He reveals the truth that sets people free from sin.
31Jesus said to the Jews who had believed in him, "If you continue in my word, you are truly my disciples; 32and you will know the truth, and the truth will make you free." 33They answered him, "We are descendants of Abraham and have never been slaves to anyone. What do you mean by saying, 'You will be made free'?"  34Jesus answered them, "Very truly, I tell you, everyone who commits sin is a slave to sin. 35The slave does not have a permanent place in the household; the son has a place there forever. 36So if the Son makes you free, you will be free indeed."  The gospel of the Lord.  Praise to you, O Christ.
 HOMILY   [JS1]  Happy Reformation Day. Today is an important day. It is the perfect day to talk about Freedom. Our Gospel today tells us about the most important freedom; spiritual freedom-the joy of being free in Christ.
~~~If our Gospel weren't so sad, it would be funny. Here the Jews are denying they have ever been slaves. They denied the reality of the Roman oppression. They denied the very history of their people who had been slaves in Egypt and Babylonia. But most of all, they denied their own slavery to sin. They blindly tried to believe that their own choices, their own actions, their own merit could save them.
~~~ They were in denial because the truth hurts. Yes, it is Good News that we truly are free through the cross of Christ. But, in order to reach that Good News, we have to accept the reality, that without the cross, we would be truly bound, truly condemned, truly hopeless. The truth requires us to venture into a very dark place-to see ourselves and humanity as we truly are-sinful and broken.
~~~Martin Luther, the brave, confident, vibrant leader; a man who is considered to be one of the most influential people in history, a man who God used to change our understanding of God's Word, who tenaciously pursued the truth, who renewed the proclamation of the Gospel is honored today because he went to that dark place. Luther, like the Pharisees from the reading, did all the right things. He devoted himself to the study of God's Word, he took monastic orders and became a model monk, he made trips to adore the holy relics, he confessed his sins with forthrightness and a burning passion. Martin Luther should have been relaxed, and very comfortable with himself. But he wasn't.  He lived in fear.
~~~In all these things that he did, Luther realized he was not free. In fact, he was as bound, as hopeless, as despairing as he ever was. His vows would never be kept perfectly enough to rest his soul. There would never be enough study to ease his worry. He could never deny himself enough pleasures to cleanse his body. There would never be enough time to confess all his sins.
~~~Taught to rely on his own works for his freedom; he found it was never enough. His sin was like quicksand; the harder he fought with his own strength, the deeper he sank. Luther was tortured by his own conscience, paralyzed by his own sins. Like Luther, we all have to face the truth, the truth that is unavoidable. God has standards we cannot attain. God has rules we cannot follow. God has demands we cannot meet because we are sinful humans.  Like Sinatra, we do things OUR way, not Yahweh's.
~~~~And here, in this desperate position, the Holy Spirit led Luther to seek the truth, the plain truth of God's Word. God gave Luther the courage to look past the man-made rules, the invented human tradition, the flawed teachings of much of the church to see what God really had to say to sinners in His Word. In the Bible, Luther found the truth about a different kind of righteousness. A righteousness that comes not from us, from doing the right things, or from being the right kind of person. Luther rediscovered a righteousness that comes from faith, through Christ, that comes through Jesus' suffering and death on the cross. There was joy in discovering the simple truth that Jesus suffered and died to pay the price we cannot pay, he righted the wrongs we cannot right.  He cleansed the stains on our souls we cannot clean.                                                                                    ~~~It was in God's Word that Martin Luther discovered the Good News, the freedom, the true freedom of knowing righteousness, purity, a holiness that comes from God to us through Jesus Christ. Imagine hearing these words of truth for the first time.  From St. Paul's letter to the Romans, we hear "For there is no distinction, 23 since all have sinned and fall short of the glory of God; 24 they are now justified by his grace as a gift, through the redemption that is in Christ Jesus, 25 whom God put forward as a sacrifice of atonement[by his blood, effective through faith. …. For we hold that a person is justified by faith apart from works prescribed by the law."                    ~~~Martin Luther was no longer a slave to sin He was now free As our Gospel tells us; "So if the Son sets you free, you will be free indeed."   And in his newfound freedom, Luther found a mission to tell the world the truth. The truth found in God's Word.
~~~The Good News is what we have in the Gospel here today. It is a message that is still alive, that is still relevant, that we still need to hear week after week, day after day, hour after hour. Satan is still as hard at work as he ever has been. Satan is still trying to grab our ankles and pull us into the quicksand of self-righteousness and self-reliance.  We lean on ourselves instead of the truth. It is too easy to pat ourselves on the back for all the great things we've done. To shower praises on us and those like us. Hold so fast to our own deeds that we look down upon others who don't act like us, who we don't think are as good as us. We demand a God that conforms to our ideas, not one that transforms our lives. We desire gratification, not grace. We demand God fit into our schedule, not that our schedules fit his plan. We want God to occupy no more than 60 minutes every week and yet we cheer when a baseball game goes to 12 innings.
~~~Too often we would rather be comfortable than free. Denial is just as easy for us as it was for the people in Jesus' day. We choose to think that we don't really need Christ. We place our hope in our heritage instead of our faith. We hold up the things of this world, we hide our faith in Christ, even from people who need to know Him.
~~~So today, as everyday, we have a reason to celebrate. We celebrate the truth that we are free. FREE by Christ, FREE through Christ, FREE in Christ. This is the Good News in Christ that warms our hearts and souls today. We are saved from our sins and released from the chains of death because we have been made new in Christ by God's incredible love for us. Our death sentence – overturned. Our heavy souls – made light. Our guilt – removed. Christ has made us new. Christ has made us worthy. Christ has made us free . Remember with Luther-if the Son has set you free, you will be free indeed!  Amen.
Prayers of Intercession
Set free from sin and death and nourished by the word of truth, we join in prayer for all of God's creation.  A brief silence.
We pray for all who long for a word of truth and for the radical grace that flows from the cross. Inspire congregations to freely and boldly proclaim your love for all people with persistence and hope. Hear us, O God. Your mercy is great.
We pray for your creation, for mountains, rivers, streams, cities, homesteads, and neighborhoods. Write in our hearts a new love and care for creation. Give us the will to curb wasteful habits and to hold accountable those who neglect the vulnerable. Hear us, O God. Your mercy is great.
We pray for all who aspire to public office and for all who vote.  In this country, help us promote fair voting practices so that all people are treated with equality and fairness. Pour wisdom and understanding upon all who govern so that communities of justice and peace may thrive. Hear us, O God. Your mercy is great.
We pray for all who long for healing in mind, body, or spirit (especially). Strengthen hospitals, clinics, counseling centers, nursing homes, and recovery centers to be holy spaces of renewal that all might live the abundant life you intend. Hear us, O God. Your mercy is great.
We give thanks for all the saints and reformers who have gone before us who dwell in your holy habitation. Give us courage through their example to challenge unjust systems and work toward life-giving reformation. Hear us, O God. Your mercy is great.
Confident that you hear us, O God, we boldly place our prayers into your hands; through Jesus Christ, our truth and life. Amen.
Our Father…..
The blessing of the living God, Father, Son, and Holy Spirit, surround and sustain us, keep us from harm, and fill us with courage. Amen.
Let us go out into the world in peace, sharing the Good News of Jesus and his love,  as together we are led by the Spirit to serve God and share Christ's love with all!  Thanks be to God! 
HOPE HAPPENINGS
We welcome all who worship with us today.  Please complete one of the visitor cards at our guest table.  If you would like to make Hope your church home, please speak to Pastor Jen.  Everyone is welcome at Hope Lutheran Church.
Next Week's Readings:  Isaiah 25:6-8; Psalm 24; Revelation 21:1-6a; John 111:32-44
The October through December Word in Season Devotionals are available on the narthex table.
PRAYER LIST
Please call the church office or email Pr. Jen with any prayer requests you may have so they may be shared with the congregation. 
Please continue to hold in prayer:
Jim for healing
Steve, Kathleen, Danny, and Jack for healing
Fred and Cindy Carley for healing
Pat Hinton for healing
Sandy Garant for healing
Bob Schleuter for healing
Donna Turner for healing
Kim for healing
Ron Lang
John Hodler for healing
Jan for healing
Vanessa for healing
Maxine Linn (Mark Packer's Mother)
Richard Massey and Rick for healing
Doreen Parkinson for healing
Herb Sixbury for healing
Dawn Seibert for healing
Carol for healing, hope, and God's will.
Laura Everill, daughter of Phyllis and Tom Agness, for healing.
John Greene, Millie's husband, for strength and healing & healing for all their family
Cheryl Burke who is in need of healing
Larry and Barbara Brady, as they focus on healing.
NEW AT HOPE
KINDNESS KORNER  On this Reformation weekend, you can reform/transform someone's life by telling them how their kindness to you has blessed you.  Let them know you have seen and appreciated the kindness they shared.
Bob Herrman is turning 100! Next Sunday, on All Saint's' Day, after the 10am liturgy, we will have a special time in the Fellowship Hall for cake and coffee to honor our dear friend, Bob.  There will be a basket for cards, and we invite you to join us as we give thanks to God for the blessing that Bob is among us!
Laura Everill, daughter of Phyllis and Tom Agness is healing after surgery and could use prayers and good wishes from our Hope family.  Her address is Laura Everill, Room 601, Ashton Creek, 4111 Park Place Drive, Fort Wayne, IN  46845.  Her email address is .
SAVE THE DATE – Hope Lutheran Bazaar scheduled for December 4, 2021.  If you know of any vendors that would like to rent space, please contact Cindy Beicht or Candy Ogden.
HOPE LOVE PANTRY – Many families are using our panty and our inventory is getting low.  We need your help with the following items:  Canned meats (tuna, chicken, ham and beef), canned pastas with meat, hearty soups, vegetables, boxed milk and cereal, canned fruit, crackers, peanut butter and jelly.  Also soap, shampoo, laundry detergent, and toothpaste.  Your continued support is very much appreciated by the neighbors who need help.  God's work, our hands.  Thank you!  Linda Kraigenow, Pantry Coordinator.
BIBLE STUDY  On Monday's, we have a study from 10 to 11am.  Join us for an overview of the Bible.  Study with us God's love story for his people!  All are welcome!