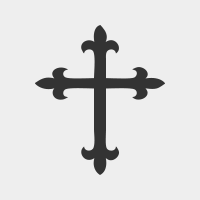 First Sunday of Advent – November 27-28, 2021
December 8, 2021
Dear Brothers and Sisters at Hope,
Happy New Year and welcome to Advent!  This first weekend in Advent begins a fresh new year in the life of the church-such a blessing in so many ways-new opportunities lie ahead for us to grow in faith and love as we serve God and share Christ's love with all as we are led by the Spirit!
To begin Advent well, this season of waiting and watching and preparing, I have a suggestion for you.  This year we are entering in the life of the church is year C in our lectionary of the three-year cycle.  That means this year many of our Gospel readings in worship will focus on the Gospel of Luke.  So, here's the suggestion-as we prepare in this season of Advent for the one who was, who is, and who is to come, Emmanuel, God-with-us, Jesus, please consider reading a chapter of Luke each day beginning Dec. 1.  There are 24 chapters in the Gospel of Luke and one of the ways you can have a special devotional during this season is to read a chapter a day as we prepare to celebrate Christ's Birth at Christmas. By Christmas Eve, you will have read the entire Gospel and the Good News will be fresh in your thoughts as we celebrate the one who was born to save us from our sins.
I also invite you to plan to attend our three mid-week Advent worship opportunities on Wednesdays, Dec. 8, 15, and 22 at 4:30pm to pray, sing, and share some quiet, peaceful moments in the midst of this hectic season in the world.  We will also have some real laughs this year with our theme: "Pop-Up Nativity".  Please plan to join us-give yourself the gift of this time with your Hope family during this holy season!
A blessed and holy Advent be yours!  Love, Pr. Jen Schaefer+
First Sunday of Advent~~~November 27-28, 2021
The Prayer of the Day        Stir up your power, Lord Christ, and come. By your merciful protection alert us to the threatening dangers of our sins, and redeem us for your life of justice, for you live and reign with the Father and the Holy Spirit, one God, now and forever. Amen.
Gospel:   Luke 21:25-36
God will fulfill God's purposes and, already, hidden signs of that fulfillment abound. On that great day there will be dismay, perplexity, confusion, and terror, but God's people shall be given strength to stand boldly and receive God's promised redemption.
[Jesus said:] 25"There will be signs in the sun, the moon, and the stars, and on the earth distress among nations confused by the roaring of the sea and the waves. 26People will faint from fear and foreboding of what is coming upon the world, for the powers of the heavens will be shaken. 27Then they will see 'the Son of Man coming in a cloud' with power and great glory. 28Now when these things begin to take place, stand up and raise your heads, because your redemption is drawing near."
29Then he told them a parable: "Look at the fig tree and all the trees; 30as soon as they sprout leaves you can see for yourselves and know that summer is already near. 31So also, when you see these things taking place, you know that the kingdom of God is near. 32Truly I tell you, this generation will not pass away until all things have taken place. 33Heaven and earth will pass away, but my words will not pass away.
34"Be on guard so that your hearts are not weighed down with dissipation and drunkenness and the worries of this life, and that day does not catch you unexpectedly, 35like a trap. For it will come upon all who live on the face of the whole earth. 36Be alert at all times, praying that you may have the strength to escape all these things that will take place, and to stand before the Son of Man."
The gospel of the Lord.  Praise to you, O Christ.
HOMILY   Remember when we didn't see Christmas decorations or hear Christmas music until after Thanksgiving?  Well now, in August, one could encounter Christmas decorations and trees in the local home improvement store. And by November 15th stores are blaring Frosty, the Snowman.  They have unleashed a frenzy of sales events, special promotions, and cheery ads featuring Santa and his reindeer.  The Hallmark Channel is advertising its Countdown to Christmas movies which seemed to begin before Halloween. And all of this is not about the birth of a Savior.  It's about spending, spending, spending. And spending a lot.
~~~And in the midst of all this, the church offers the season of Advent, which is definitely not about shopping for presents. As we heard in today's gospel, "People will faint from fear and foreboding of what is coming upon the world, for the powers of the heavens will be shaken. Then they will see 'the Son of Man coming in a cloud' with power and great glory." This is a prophecy of the end of times, the promised return of Jesus to judge both the living and the dead. Advent, with its three-fold emphasis on Jesus as the one who WAS, born 2000 years ago in Bethlehem, the one who IS, born again for us in Holy Communion, and Jesus as the one who will come again at the end of time-the focus is to give us hope in the midst of hopelessness.   ~~~Hope in the midst of this chaotic world.  Hop that compels us to stand up for what is right and good and just. Hope that we can rest in an unshakeable belief that we will be cared for in this life, that we will persevere in adversity, and that we will move on to life eternal. Hope that we will be freed from our fear and become bright beacons to the brokenhearted, even as we too face the storm, knowing that God has our back.  But, wait a minute. What about this Christ returning in glorious majesty thing? What about last judgment? When we proclaim, "He will come again in glory to judge," should that not make us quake in our boots? So—should we not be afraid that God will punish us?
~~This Jesus we follow was born as a homeless traveler, whose family struggled to find welcome.  This Jesus we follow lived and ministered in poverty, at the mercy of the generosity of others. This Jesus we follow offered no exceptions to his table of hospitality. This Jesus we follow held more power than anyone on the planet—before or since—yet never once used the force of that power in the face of oppression, or violence, or even his own torture and execution. Jesus showed an unquenchable, confident optimism—even in seemingly dire situations. And he commanded us not to fear but live in hope.
~~And we need a little hopefulness. Because horrors run non-stop through our news feeds, fanning our fear.  We have dealt with a pandemic and seen our democratic institutions threatened.   Because merchandise is offered to make us feel better, we end up filling up our lives with mostly meaningless activities and stuff because it somehow is less frightening to keep busy.  And when that happens, we lose sight of anything sure and steady. And then faith leaks out bit by bit, more and more fear seeps in, and we start sinking.  And when we are sinking, we grasp at self-protection, or maybe even violence or aggression.  In other words: we become less and less like Jesus. So, we seriously need a little hopefulness.  We need the hope of Jesus.  That's where Advent comes in.                                                                                                              ~~~The very heart of Christianity is inclusion and welcome and invitation. It is trust and contentment and hope that cannot be overtaken. It is serving and yielding and sacrificing.  In Advent, we are reminded, with John the Baptist and the Blessed Virgin Mary that we can and will live in hope, not fear. Because you see, Jesus will come in glory to judge the living and the dead.
~~~Today, our Advent Gospel reminds us that Adolph Hitler, Osama Bin Laden, every tyrant that ever was will one day stand before the judgment seat. So we don't need to worry about judging them—or anyone else.  The Last Judgment will put things right.  And, remember: we will stand before the judgment seat, as well.  Christ the King will know everything we've done or left undone. Everyone we've hurt. Every evil intent, every neglectful moment, every selfish choice, every time we gave in to fear.  And he will say, "I forgive you. Welcome into paradise."  How incredibly hopeful is that?  Talk about tidings of great joy- great joy. "I forgive you. Welcome into paradise."
~~~So let us not be afraid. Let us prepare to celebrate the birth of our Savior. Let us strive to follow Jesus, the one who was, who is and who is to come.  Jesus, who offers not fear but forgiveness.  Jesus, who offers not hate but sacrificial love.  Jesus, who offers not condemnation but life eternal.  Jesus, Emmanuel, God with us. What would this world be like if we, each of us put away fear and lived more and more into that sure and certain hope?  A blessed, hope-filled Advent be with you all!  Amen.
Prayers of Intercession
In this season of watching and waiting, let us pray for all people and places that yearn for God's presence. A brief silence.
God of presence and peace, strengthen your church around the globe to proclaim the message of your love coming to the world. Open our hearts to recognize your face in all people and in all of creation. Hear us, O God. Your mercy is great.
God of mighty redwoods and microscopic plants, fields and city parks, the wind and the waves, be a healing balm to our wounded planet. May we nurture what you have lovingly created. Hear us, O God. Your mercy is great.
God of equity and compassion, bring righteousness and goodness to all peoples of the earth. Give a heart of discernment and integrity to leaders in our communities. Hear us O God. Your mercy is great.
God of comfort and care, be present with those who watch and wait. Come to all who await births, deaths, divorces, new unions, new jobs, retirements, healing, and life transitions of every kind (especially). Hear us, O God. Your mercy is great.
God of promises kept and new dreams awakened, shelter your people from destructive storms. We pray for those whose lives have been upended by natural disasters (especially), for the work of Lutheran Disaster Response, Lutheran World Relief, and other relief organizations. Hear us, O God. Your mercy is great.
God of companionship and community, we give you thanks for the saints who journeyed with us and now abide in you. Even in distress and uncertainty, make us confident that your promises endure forever. Hear us, O God. Your mercy is great.
God of new life, you come among us in the places we least expect. Receive these prayers and those of our hearts, in the name of Jesus. Amen.
Our Father…..
The God of hope fill us with all joy and peace in believing so that we may abound in hope by the power of the Spirit through Christ for whom we wait. Amen.
Let us go out into the world in peace.   Christ is near as together we are led by the Spirit to serve God and share Christ's love with all.  Thanks be to God!
HOPE HAPPENINGS
 We welcome all who worship with us today.  Please complete one of the visitor cards at our guest table.  If you would like to make Hope your church home, please speak to Pastor Jen.  Everyone is welcome at Hope Lutheran Church.
Next Week's Readings:  Malachi 3:1-4; Luke 1;68-79; Philippians 1:3-11; Luke 3:1-6
The October through December Word in Season Devotionals are available on the narthex table.
LAY SERVANTS                                                                  
Altar Guild:  Gail Zahs & Delores Hall
Usher:  Alan Beicht
Counters:  Marlene Outerbridge and Barb Musgraves
PRAYER LIST
Please call the church office or email Pr. Jen with any prayer requests you may have so they may be shared with the congregation. 
Please continue to hold in prayer:
Evan for healing
Al Stuever for healing
Fred and Cindy Carley for healing
Pat Hinton for healing
Sandy Garant for healing
Kim for healing
John Hodler for healing
Jan for healing
Vanessa for healing
Maxine Linn (Mark Packer's Mother)
Richard Massey and Rick for healing
Doreen Parkinson for healing
Herb Sixbury for healing
Dawn Seibert for healing
Carol for healing, hope, and God's will.
Laura Everill, daughter of Phyllis and Tom Agness, for healing.
John Greene, Millie's husband, for strength and healing & healing for all their family
Cheryl Burke who is in need of healing
Larry and Barbara Brady, as they focus on healing.
 NEW AT HOPE
 KINDNESS KORNER:  As we begin the new church year lets together commit to smiling more.   Smiling to neighbors, smiling to cashiers or stock people in stores, smiling to others wherever we go.  A smile can change the world for the person seeing the smile!
 SAVE THE DATE:  Hope Lutheran Bazaar scheduled for December 4, 2021.  If you know of any vendors that would like to rent space, please contact Cindy Beicht or Candy Ogden.
BIBLE STUDY:  On Monday's, we have a study from 10 to 11am.  Join us for an overview of the Bible.  Study with us God's love story for his people!  All are welcome!
ADVENT—URE 2021 at Hope Lutheran Church
On Wednesdays in Advent we will meet at 4:30pm in the Sanctuary for worship focused on the theme "Pop-Up Nativity".  We will join in prayer, song worship, and laughter as we discover a new way to celebrate.  Don't miss out on the fun and the time to reflect on Emmanuel, God with us, and our joyous anticipation of his Birth at Christmas!
Wed. Dec. 8 at 4:30pm–focus on Mary and Joseph, followed by a craft for us.
Wed. Dec. 15 at 4:30pm-focus on angels and shepherds, followed by a collection of Christmas goodies for our food pantry.
Wed Dec. 22 at 4:30pm-focus on the Three Kings, followed by the decorating of our Sanctuary for Christmas and a sharing of treats.
Please plan to join us in this holy season of Advent so that together we are prepared to celebrate the Birth of Christ at Christmas!  As always, please bring a friend!
 CHRISTMAS WORSHIP SCHEDULE AT HOPE
Friday, Christmas Eve, Dec. 24:
4pm Candlelight Worship in the Sanctuary
5:30pm Worship in the parking Lot
7pm Candlelight Worship in the Sanctuary
Sat. Christmas day, Dec. 25 10am spoken worship in Sanctuary
Our regular weekend liturgies of Sat. 5:30pm and Sunday 8:30 and 10am will take place for Christmas Dec. 25-26.  Celebrate with us and as always please bring a friend!