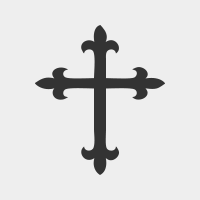 December 19-20, 2020 Advent 4
December 22, 2020
Dearest Brothers and Sisters in Christ at Hope Lutheran Church,
Maybe this will mean something to you as it did to me:
"You may think that you are completely insignificant in this world.  But someone drinks coffee from the favorite cup that you gave them.  Someone heard a song on the radio that reminded them of you.  Someone read the book that you recommended and plunged headfirst into it.  Someone smiled after a hard day of work because they remembered the joke that you told them today. Someone loves themselves a little bit more because you gave them a compliment.  Never think that you have no influence whatsoever.  Your touch, word, and good deed which you leave behind cannot be erased."
Each one of us has been blessed by gift from God and we are invited, called, and empowered to share those gifts with others.  The truth is, you might be the ONLY ONE who shares the love of God with another person.  You might be the ONLY ONE to share a special gift of kindness or compassion or concern with a neighbor.  You might be the ONLY ONE to share the fact that another person matters.  God gifts you.  God empowers you.  you might be the ONLY ONE to be Jesus to another person as Martin Luther reminds us to do by virtue of our Baptism.  it doesn't have to be perfect.  it doesn't have to earth-changing.  it doesn't have to be anything other than a simple act, kind word, gentle smile, or welcoming wave.  the truth of the matter is this-God sent you into this world and into this moment and into this life to make a difference in God's name.  What a privilege that is-and challenge!
BE the difference you want to see in the world.  BE the presence of Jesus to a brother or sister.  God has gifted you for the task-and we are invited to join together to be led by God's Spirit to serve God by sharing Christ's love with all people.  May the Spirit be stirred up in each of so we can go out to be that change, that difference in the lives of others!  Share the light of Christ!!!!  Blessed final days of Advent be with you all!
I love each of you and pray for you!  Pr. Jen+
4th Sunday of Advent               December 19-20, 2020
PRAYER OF THE DAY – Let us pray. Stir up your power, Lord Christ, and come. With your abundant grace and might, free us from the sin that would obstruct your mercy, that willingly we may bear your redeeming love to all the world, for you live and reign with the Father and the Holy Spirit, one God, now and forever.  Amen.
READING Luke 1:26-38  – In this annunciation, Luke makes clear that God comes with good news for ordinary people from little known places. This king will not be born to royalty in a palace, but to common folk in a stall. Here Luke highlights the role of the Spirit, a special emphasis in this gospel.                                                                                                             A reading from Luke.  26In the sixth month the angel Gabriel was sent by God to a town in Galilee called Nazareth,  27to a virgin engaged to a man whose name was Joseph, of the house of David. The virgin's name was Mary.  28And he came to her and said, "Greetings, favored one! The Lord is with you."  29But she was much perplexed by his words and pondered what sort of greeting this might be.  30The angel said to her, "Do not be afraid, Mary, for you have found favor with God.  31And now, you will conceive in your womb and bear a son, and you will name him Jesus.  32He will be great, and will be called the Son of the Most High, and the Lord God will give to him the throne of his ancestor David.  33He will reign over the house of Jacob forever, and of his kingdom there will be no end." 34Mary said to the angel, "How can this be, since I am a virgin?"  35The angel said to her, "The Holy Spirit will come upon you, and the power of the Most High will overshadow you; therefore the child to be born will be holy; he will be called Son of God.  36And now, your relative Elizabeth in her old age has also conceived a son; and this is the sixth month for her who was said to be barren.  37For nothing will be impossible with God."  38Then Mary said, "Here am I, the servant of the Lord; let it be with me according to your word." Then the angel departed from her.      The Word of the Lord.  Thanks be to God.
HOMILY The son of a wealthy man expected to receive a sports car for his graduation.  Instead, his Dad called him into his study, told him that he loved him, and handed him a wrapped-up present.  When he opened it, he found it to be a box containing a leather bound Bible with his name inscribed on the spine.  Angrily the young man tossed the box on his father's desk and stormed out saying: with "With all your money, all you can give me is a Bible?"  And they never spoke again, despite the fact that the young man's father tried hard to contact him.
~~~Years later, he got a call to say his Dad had died, leaving him everything.  As he was going through his father's belongings, he found that Bible still in its box. Curious, he took the Bible out of the box and opened it. The page fell open at a passage his father had marked. And as he looked at the page, he noticed that his Dad had underlined Mt. 7:11, " If you then being evil know how to give good gifts to your children, how much more shall your Father give what is good to those who ask Him. "  And as he read it, a car key fell from inside the Bible.  It had a tag with the dealer's name on it – for the sports car that he had wanted years earlier.  On the tag beside his graduation date were the words: "Paid in full, love Dad."
 ~~~Our Gospel reading is all about a wonderful gift that God had for Mary – a wonderful gift of a baby boy.  But receiving it wasn't as simple as that, because Mary wasn't married. And in those days – that was a serious problem.  We often don't appreciate what courage it took, on Mary's part, to agree to bring Jesus into the world.  She could have easily said; "Hey-wait a minute-who. me?  NO WAY!!" In Mary's mind there would have been some very real fears, legitimate and true concerns about the entire situation- each of which could have destroyed her life, and that of her unborn child.                                                                                                                        ~~~1. She could have been stoned to death.  Having a child out of wedlock in Jewish society in that day was a capital offence. You could be stoned for it.  The Old Testament prescribed stoning for an adulteress.  It was very much like the Sharia Law in certain Islamic Countries – like Saudi Arabia – today.
~~~2. She could have been set aside.  Mary risked losing her fiancé, Joseph, who would naturally think that she had been unfaithful to him.  It would have been very easy at that stage for Joseph to have abandoned her to her fate as an unmarried mother.    He could have walked away, and that would have been the end of her.
~~~3. She could have given Jesus the stigma of illegitimacy– a horrible birthright in those days.  So as we read the story of the Angel Gabriel announcing to Mary that she will conceive and bear a son, Jesus–let us not forget how brave and courageous Mary was when she said:  "Here I am, the Servant of the Lord; let it be with me according to your word"  Her obedience, her willingness to give her life to God and God's Son, her complete faith-those are things to marvel at, to ponder, to be in awe of.  Truly-a miracle in and of itself.  Her complete turning over of her life to God and God's Will that she bear God's only Son.                                                                                                                   ~~~Mary's response is nothing short of a miracle-accepting quietly, obediently, and faithfully all that God was doing and asking from her life. Mary said "Yes"-and it changed her life forever.  For those of you who are parents or grandparents, for those of you who are aunts or uncles or mentors or teachers or simply love having children in your lives-you know the joy of watching a young person grow and develop and change and then succeed in life.  Mary must have felt all that and more as she watched her wonderful son become the man God meant him to be.                                                 ~~~But Mary, like some of us who have had heartbreak or sadness in our lives, Mary also knew the tragic loss of her son, watching it unfold up close and personal, without the ability to stop it or protect him.  Saying "Yes" to God brought Mary both great joy and great pain-but one could guess that even though there was that pain, Mary would have changed nothing.  She wouldn't have rejected God's gift to her of a son-even though having him meant she was vulnerable and open to hurt.  The risk of saying "Yes" was worth so much more than the despair of never knowing what God had in store-for her -or for his ppl, for us.   For Mary, the risks were literally a matter of life and death-but the blessings of it all-they only meant life and love.                                 ~~~~As we look forward to Christmas 2020, let us remember that God gave us a wonderful gift in a stable in Bethlehem over 2000 years ago -"A Savior who is Christ the Lord".   Jesus, God's Son, came into the world to reconcile us to God-to fix the relationship broken BY US because of our sins. Jesus, Mary's son, was born a human, lived and taught and healed and preached, and then Jesus died on a Cross-to take the penalty of our sins – so that we could once again become "children of God"                                                                                                                           ~~~What is your reaction going to be to God's wonderful gift to us this Christmas? Are you going to turn away from it just as the young man turned away from his father and lose out on the wonderful gift?  Or are you going to gratefully receive that gift – in obedience, awe, faith, and love-just as Mary did in our Gospel?  The choice is yours.  Amen
PRAYERS OF INTERCESSION –  God of power and might, tear open the heavens and come quickly to this weary world. Hear our prayers for everyone in need.       A brief silence.
Gracious God, all generations call you blessed. In this holy season we pray for our neighbors of other denominations and faiths-our brothers and sisters in Jewish communities, Islamic communities, other Christian communities.  Inspire the faith of their people. Cultivate understanding among us and strengthen us in love and service to our community. Hear us, O God. Your mercy is great.
Creator God, you scatter the proud. Everything we have belongs first to you. Bless and protect the seas, mountains, plains, forests, skies, and soils that surround us. Give us humility as we tend them. Hear us, O God. Your mercy is great.
Righteous God, you humble the powerful and lift up the lowly. We pray for the leaders of all nations, especially our nation, that they amplify the voices of people in need. Guide all people entrusted with leadership, to create societies in which everyone can flourish. Hear us, O God. Your mercy is great.
Compassionate God, you fill the hungry with good things and send the rich away empty. Nourish those who lack access to adequate food and nutrition. Bless the work of advocates, community organizers, and food pantries. Encourage us to provide for our neighbors in need.  Surround everyone in need of healing in body, mind, or spirit with your tender presence ( especially…). Hear us, O God.  Your mercy is great.
Eternal God, you are faithful to the promises you made to our forebears. We give thanks for the ancestors who organized, planned, dreamed, encouraged, and reached out as they served you. Inspire others with their steadfast witness. Hear us, O God. Your mercy is great.
Draw near to us, O God, and receive our prayers for the sake of your Son, Jesus Christ our Lord. Amen.
OUR FATHER…
BLESSING – Almighty God, the Father, + the Son, and the Holy Spirit be with us now and always.  Amen.
DISMISSAL – We go in peace to prepare the way of the Lord as together we are led by the Spirit to serve God and share Christ's love with all!   Thanks be to God!!!.
HOPE HAPPENINGS
We welcome all who worship with us today.  Please complete one of the visitor cards at our guest table.  If you would like to make Hope your church home, please speak to Pastor Jen.  Everyone is welcome at Hope Lutheran Church.
PRAYER LIST
Please call the church office or email Pr. Jen with any prayer requests you may have so they may be shared with the congregation. 
Please continue to hold in prayer: 
Donna Turner for comfort and healing
Bob Kostrowsky for healing
Dawn Seibert for healing
Carol for healing, hope, and God's will.
Laura Everill, daughter of Phyllis and Tom Agness, residing in a healthcare facility
Walter Crowley, husband of Kathryn and father of Ginger Toomire recovering from pneumonia
Joyce,  sister in law of Elaine Dougan, recovering from brain cancer surgery
John Greene, Millie's husband, for strength and healing
Cheryl Burke who is in need of healing
Larry and Barbara Brady, as they focus on healing
Pr. Pat for healing
Jean and David for healing
Ian, nephew of Barbara Johnson, as he goes through testing
Susan for healing
Jason for healing
Pr. Marilyn for healing
Healing for all those infected by Covid 19 and flu
For all people to remain safe and show wisdom and love to all
NEW AT HOPE
SPECIAL THANKS TO STEVENS FLORIST for our beautiful flowers each week which they provide at a very affordable rate.  If you need flowers, their phone number is (941) 475-6702
COMMUNITY CHRISTMAS CAROLING –Sunday, December 20, 2020 at 4:00 PM
CHRISTMAS EVE WORSHIP will be held at 4:00 PM, 5:30 PM (parking lot), and 7:00 PM.  Christmas Day will be held at 10:00 AM in the parking lot.
NEW YEAR'S EVE – 4:00 PM in the parking lot.  Worship with us as we welcome 2021!!
OUR REGULAR SCHEDULE FOR WORSHIP OPPORTUNITIES IS IN PLACE FOR NEXT WEEKEND.