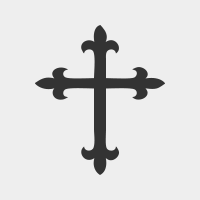 25th Sunday after Pentecost – November 13-14, 2021
December 8, 2021
The Prayer of the Day        Almighty God, your sovereign purpose brings salvation to birth. Give us faith to be steadfast amid the tumults of this world, trusting that your kingdom comes and your will is done through your Son, Jesus Christ, our Savior and Lord.  Amen.
Gospel :   Mark 13:1-8
In the last week of his life, Jesus warned his disciples concerning trials that were to come upon them and upon the world. He exhorts the listener: Do not be alarmed.
1As [Jesus] came out of the temple, one of his disciples said to him, "Look, Teacher, what large stones and what large buildings!" 2Then Jesus asked him, "Do you see these great buildings? Not one stone will be left here upon another; all will be thrown down."
3When he was sitting on the Mount of Olives opposite the temple, Peter, James, John, and Andrew asked him privately, 4"Tell us, when will this be, and what will be the sign that all these things are about to be accomplished?" 5Then Jesus began to say to them, "Beware that no one leads you astray. 6Many will come in my name and say, 'I am he!' and they will lead many astray. 7When you hear of wars and rumors of wars, do not be alarmed; this must take place, but the end is still to come. 8For nation will rise against nation, and kingdom against kingdom; there will be earthquakes in various places; there will be famines. This is but the beginning of the birth pangs."      The gospel of the Lord.  Praise to you, O Christ.
 HOMILY   [JS1]  Every year around this time we take a serious look at our stewardship-our sharing with God through the church of our time, our talents, and our possessions-ways we participate in establishing Jesus' kingdom as his disciples.  When I mention the word stewardship, what comes to mind?  Most often we think of money, right?   
    At this time of year, talk about the dreaded topic of money, but honestly, we also NEED to talk about our time and talents, too, since they are just as, if not more, needful.   It is important to note and to stress again and again that God owns everything and as humans, in the end, we own nothing.  God created the world, and God created everything that is in it.  God created the universe.  God created us.  Can you think of anything that exists not created by God?
At the end of our lives, the phrase "you can't take it with you" really has particular meaning.  The stuff of this world, our possessions, even our attitudes and values and prejudices, all of them are nothing when death comes.  Everything that is, including our very lives, belong to God. 
What does a steward do?  (A person appointed to manage or look after another's property.)  ??  Responsibilities?  Ownership of things?
We are stewards in every role we play in life.    Call out some of the roles you hold in life-mother, father, grandmother, usher, lector, musician….
What behavior exhibits good stewardship practices?  (Using what is at hand in the best possible way with the utmost care for its use.)  (Remembering we are not owners but rather caretakers for another-the owner-GOD!)
For us as Christians, followers of Jesus, as disciples, using our gifts wisely, the time, the talents, and possessions entrusted to us to use in God's world and for godly purposes is what being a steward is all about.  It is the key to being a disciple.  It is all God's, first and foremost, but we are to use what is placed at our disposal for God's work with our hands.
So-you all get homework this week.  Take some time and look at the paper given to you and ponder the questions and fill them out.
Then, please read our treasurer's remarks and prayerfully consider your gifts to God through Hope Lutheran Church for 2022.  Our purpose as a congregation is to be good stewards too-and we do this by following our purpose to be led by the Spirit to serve God and share Christ's love with all.  The sharing of your time, your talents, and gifts allows us to do that as we worship and fellowship and serve one another and the community and world in Jesus' name.  Your sharing of time, talents, and possessions allows us to keep the doors open, the lights on, the ac running, teaching and empowering discipleship, serving the needs in our community, and going out in Jesus' name.  YOU HELP US DO That and our council carefully and wisely uses those gifts shared all to God's glory. 
So next week, Commitment Weekend, please bring the gold commitment form back with you.  After you have pondered the questions and read the financial snapshot from our Treasurer, please fill out your Commitment form asking you to share your time, your talents, and your offerings.  Decide how to share your time, talents, and possessions through Hope.  We will gather them together and offer them up to God next weekend on Commitment Weekend as our offering to live as disciples of Jesus for the coming year as together we are led by the Spirit to serve God and share Christ's love with all people.  God bless you in your pondering.    Amen
QUESTIONS FOR WEEK OF NOV. 14 to prepare for STEWARDSHIP
(((Please return this sheet next week to worship for Commitment Sunday-see other side for Time, Talents, and Possessions)))                                                                       
Who am I?  Name the best qualities or strengths of your character and personality.
What do I value?  What is most important to you?
What am I good at?  List your strong abilities, talents, or special gifts.
Blessed are you, O God, maker of all things. Through your goodness you have blessed us with these gifts: ourselves, our time, and our possessions. Use us and what we have gathered in feeding the world with your love, through the one who gave himself for us, Jesus Christ, our Savior and Lord.  Amen.
A word from our Treasurer, Karl Kaukis:
For 2021 through September, our expenses are averaging about 15% more than our income.  We remain very solvent with over $85,000 in liquid assets (checking, savings, and stocks).  But at the current rate of under funding we would use up those assets in just over 4 ½ years.
Over the last three years we have been very good at managing expenses, keeping our normal operating expenses essentially level over that period.  There is not much "fat", if any, to trim from our budget.  That means we need to increase income/giving about 15% to get back on an even keel.  We should try to do that very soon so as not to use up those assets with which we have been so generously gifted. 
Here is what a 15% increase would look like for weekly donation:
If you weekly contribution is:                                   with a 15% increase it would be:
$10                                                                                $12            
$15                                                                                $17
20                                                                                  23
30                                                                                  35
50                                                                                  $58
100                                                                                $115       
 TIME AND TALENT SHEETS FOR DISCIPLES AT HOPE 2022
Name:
Address:
Phone:                                   Cell Phone:                                  Email:
Here is how I feel called to serve God through Hope in the coming year: 
(Please circle the ways God is calling you to share your time and talents and this info will be shared with team leaders and you will be contacted to serve!)
Choir/Special Music                                         Finance Team                                 
Counters for offering                                        Ushers/Greeters                             
Women of Hope/Women of the ELCA          Quilters
Bible Study                                                        Hospitality/Fellowship/Coffee Hour
Gardening                                                          Eucharistic Minister (Sacrament distrib.)
Property/Maintenance                                  Stephen Ministry
Special Events Planning                                  Re-stocking Hope's Love Pantry
Assisting Minister in worship                         Office volunteer
Dramas                                                               Bazaar Volunteer
Other:
++++++++++++++++++++++++++++++++++++++++++++++++++++++++ 
Contribution Commitment to Hope
Name:__________________________________  email:_________________________
Address:________________________________  Phone:_________________________
My financial contribution to Hope Lutheran Church for the year 2022 will be:
____________ per week    or _____________ per month
Prayers of Intercession
Eternal God, you hold firm amid the changes of this world. Hear us now as we pray for the church, the world, and everyone in need.    A brief silence.
God our creator, you show us the path of life. Bless faithful people everywhere with humility as they extend compassion to those who have experienced harm in religious spaces. Cultivate healthy congregations that tell of and enact your reconciling love. God, in your mercy, hear our prayer.
God our constant, you love our universe from beginning to end. As the seasons change, protect animals that migrate and hibernate. Bring them safely to a sheltered place and a more abundant season. God, in your mercy, hear our prayer.
God our ruler, you write your law on human minds and hearts. Give wisdom to all elected leaders and officials to govern with insight and compassion. Make them mindful of the well-being of all people so that your world will flourish. God, in your mercy, hear our prayer.
God our stronghold, you are present amid disaster. We pray for those affected by natural disasters. Come to the aid of all survivors of earthquakes, famines, floods, hurricanes, and wildfires, and the first responders who support them. Calm their fear, supply their need, and be the solid ground beneath their feet. God, in your mercy, hear our prayer.
God our guide, you are greater than we can imagine. Surround congregations with your expansive inclusion. Be present in the midst of disagreements, differences, and questions. Unite people of diverse viewpoints in the love of Christ. God, in your mercy, hear our prayer.
God our beginning and our end, your beloved people shine like the brightness of the sky. We thank you for the lives of all who rest in your eternal mercy, from famous saints to the people we have loved (especially). Assure us of your resurrection promise. God, in your mercy, hear our prayer.
God our hope and strength, we entrust to you all for whom we pray. Remain with us always, through Jesus Christ, our Savior.   Amen.
Our Father…..
The blessing of the living God, Father, Son, and Holy Spirit, surround and sustain us, keep us from harm, and fill us with courage. Amen.
Let us go out into the world in peace, sharing the Good News of Jesus and his love, as together we are led by the Spirit to serve God and share Christ's love with all!  Thanks be to God!
HOPE HAPPENINGS
We welcome all who worship with us today.  Please complete one of the visitor cards at our guest table.  If you would like to make Hope your church home, please speak to Pastor Jen.  Everyone is welcome at Hope Lutheran Church.
Next Week's Readings:  Daniel 7:9-10, 13-14; Revelation 1:4b-8; John 18:33-37
The October through December Word in Season Devotionals are available on the narthex table.
LAY SERVANTS                                                                 
Altar Guild:  Gail Zahs & Delores Hall                                    
Usher:  Karl Kaukis                                                                       
Counters:  Barb Johnson                        
 PRAYER LIST
Please call the church office or email Pr. Jen with any prayer requests you may have so they may be shared with the congregation. 
Please continue to hold in prayer:
Al Stuever for healing
Bob Johnson for healing
Joanne for healing
Jim for healing
Fred and Cindy Carley for healing
Pat Hinton for healing                                                                                             
Sandy Garant for healing
Kim for healing
John Hodler for healing
Jan for healing
Vanessa for healing
Maxine Linn (Mark Packer's Mother)
Richard Massey and Rick for healing
Doreen Parkinson for healing
Herb Sixbury for healing
Dawn Seibert for healing
Carol for healing, hope, and God's will.
Laura Everill, daughter of Phyllis and Tom Agness, for healing.
John Greene, Millie's husband, for strength and healing & healing for all their family
Cheryl Burke who is in need of healing
Larry and Barbara Brady, as they focus on healing.
 NEW AT HOPE
KINDNESS KORNER:  Take a special moment to thank God for kindnesses (blessings) shown to you in ways big and small – beautiful creation, family friends, the saints God has sent into your life.
SAVE THE DATE:  Hope Lutheran Bazaar scheduled for December 4, 2021.  If you know of any vendors that would like to rent space, please contact Cindy Beicht or Candy Ogden. 
BIBLE STUDY:  On Monday's, we have a study from 10 to 11am.  Join us for an overview of the Bible.  Study with us God's love story for his people!  All are welcome!
THANKSGIVING EVE:  Worship Wednesday November 24 at 4:30p.  We will collect Manischewitz grape wine for Holy Communion and canned goods for the pantry.