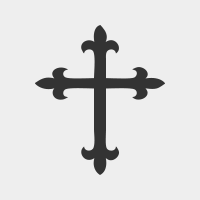 22nd Sunday after Pentecost – October 23rd – 24th, 2021
November 16, 2021
The Prayer of the Day        Eternal light, shine in our hearts. Eternal wisdom, scatter the darkness of our ignorance. Eternal compassion, have mercy on us. Turn us to seek your face, and enable us to reflect your goodness, through Jesus Christ, our Savior and Lord.  Amen..
Gospel :   Mark 10:46-52     Bartimaeus comes to Jesus with faith, asking that he might see again. Recognizing Jesus' identity, Bartimaeus is the first person to call him "Son of David" in the Gospel of Mark.
46As [Jesus] and his disciples and a large crowd were leaving Jericho, Bartimaeus son of Timaeus, a blind beggar, was sitting by the roadside. 47When he heard that it was Jesus of Nazareth, he began to shout out and say, "Jesus, Son of David, have mercy on me!" 48Many sternly ordered him to be quiet, but he cried out even more loudly, "Son of David, have mercy on me!" 49Jesus stood still and said, "Call him here." And they called the blind man, saying to him, "Take heart; get up, he is calling you." 50So throwing off his cloak, he sprang up and came to Jesus. 51Then Jesus said to him, "What do you want me to do for you?" The blind man said to him, "My teacher, let me see again." 52Jesus said to him, "Go; your faith has made you well." Immediately he regained his sight and followed him on the way. "   The gospel of the Lord.  Praise to you, O Christ.
HOMILY   [JS1]  Bartimaeus son of Timaeus was a nobody. People often walked past Bartimaeus and they thought of the blind beggar as a nuisance. Day in and day out Bartimaeus would make his way to his familiar spot. Feeling his way along the crowded streets of Jericho, Bartimaeus was invisible to the people who hustled by on the way to something glamorous and important.
~~~~ Jericho was a city for the important people, the well-to-do. Herod had his winter palace there and all the rich Roman families spent their winters in Jericho. Jericho was a destination city. You couldn't get to Jerusalem without passing through Jericho so anyone who wanted to be seen had to have an address in Jericho.
~~~ So every morning Bartimaeus made his way to the Jericho Road, knowing that the rich people, the military and the important people had to pass by on their way. Jericho Road was the place to be if you were a blind beggar. But even on the main road Bartimaeus was invisible. Occasionally someone would drop a copper penny or two in his bowl so that he could eat for the day. But deep down in his heart Bartimaeus knew he was someone. He knew that God's love for him was deeper than his blindness. He was certain that even though people tried not to see him, God saw him and that was all that mattered.
~~~Then something happened that changed Bartimaeus' life forever. He heard that the Rabbi name Jesus was in Jericho. Jesus had been preaching and large crowds of people gathered to hear him but Bartimaeus couldn't get close. He had heard about Jesus, that Jesus could perform miracles, that he cured the sick and preached about God's love.
~~~Bartimaeus decided this was his chance, this was his time. Jesus was passing by and he mustered every ounce of strength he had and shouted "Jesus, so of David have mercy on me!" The good people following Jesus, even his disciples, told Bartimaeus to be quiet but he yelled all the louder; "Son of David, have mercy on me!"
~~~It happened almost too quickly. The people parted and grabbed Bartimaeus' hand and suddenly he was kneeling before Jesus. This man who for most of his life was invisible, a man who no one recognized, a nobody, was standing before of Jesus. The words tumbled out of his mouth faster than his brain could process them; "My teacher, let me see again." And with just 7 words Bartimaeus could see!  Go. Your. Faith. Has. Made. You . Well.  7 words from Jesus changed everything.
~~~The story of Bartimaeus is often held up as one of the great healing miracles of Jesus. In the gospels Jesus transforms the lives of those on the margins and draws them more and more into the center. But what if we saw this story as the crowd being blind and not Bartimaeus?      ~~~The crowd in our gospel saw this blind beggar as annoying, disturbing Jesus as he preached God's kingdom.  But Jesus skillfully moves him from the sidelines, recognizes his humanity and dignity and draws him closer to the center.
~~~ Bartimaeus wasn't blind where it really mattered. Not only did he know that he was a beloved child of God he insisted on being treated like a beloved child of God.  Perfect vision where it counted.  Not even the crowd could hold him back and Jesus recognizes him for his bravery.
~~~We as the church can quickly become like the crowd; blind to the needs of those sitting right outside our doors. The Bartimaeus's of our day do not necessarily sit with a bowl begging and blind, they are the ones in greatest needed reaching out along the Jericho road leading into our church. Like in our gospel we, the crowd, are the ones in need of having our sight restored, our blindness healed, our vision focused.
~~~If we listen hard enough and look long enough we hear the cries of Bartimaeus still. Listen…Jesus, son of David have mercy on us…We are the ones who are blinded by a world who deems them of no account.  We are those who are blinded by a society that too often measures worth by the things we own and the power we hold. We are the ones who have been told time and again that we are of no value that we are outside the realm of God's love and peace. We are the ones blinded by the pain of grief and loss, broken relationships and failed dreams. We are the ones blinded by disease and crippled by a diagnosis. We are the ones blinded by the word illegal and immigrant and refugee. How do we respond to the many Bartimaeus's in our own time? We show them to Jesus.
~~~Notice in the gospel the crowd is the first miracle of healing. The crowd is given their sight and they see Bartimaeus. And once their blindness is cured, the crowd didn't pray for Bartimaeus, they didn't form a committee, or call a meeting. The crowd saw him and showed him to Jesus and let Jesus do the rest.  The same is true for us. We are called as followers of Jesus to first be healed of our blindness so that we can see clearly to invite others to share in Christ's healing, too.
~~~As Bishop Michael Curry said to the Episcopal Church in a gathering: ""Put Jesus up front. Put sharing that good news in front. Put forming our people as followers of Jesus – as disciples for real – at the front. And then put inspiring and enabling them to serve in their personal lives, and for us to witness in the public square in the front. That's the church; that's the movement."    Once we as the church recognize those on the margins, those sitting on the sidelines, our faith demands that we show them Jesus and together be healed.                                                                                           ~~~Notice at the end of the Gospel , it said Bartimaeus  "regained his sight and followed in the way."  In the end as Christians that is all that we can do once our vision has been restore and blindness cured, follow in the way of Jesus.  Amazing grace! How sweet the sound, that saved a wretch like me.  once was lost, but now am found, was blind but now I see. Amen.
Prayers of Intercession
Made children and heirs of God's promise, we pray for the church, the world, and all in need. A brief silence.
Risen One, we give you thanks for congregations and ministries throughout the world that serve as centers of prayer and action. Empower missionaries, teachers, healers, evangelists, and all who are sent to share your song of joy. Hear us, O God. Your mercy is great.
Holy One, we give you thanks for generous land that produces abundant harvests. Strengthen and protect all soils, from rooftop gardens to prairie farmlands, to patio planters to fertile valleys, and bless all who lovingly tend them. Hear us, O God. Your mercy is great.
Ruling One, we give you thanks for leaders of nations who work to build up the common good. Strengthen efforts of reconciliation among all nations, that peace extends in every direction. Hear us, O God. Your mercy is great.
Healing One, we give you thanks for all who labor for the health of others. Comfort and strengthen all who struggle with chronic pain. Send healing and relief to all who are sick (especially). Hear us, O God. Your mercy is great.
Providing One, we give you thanks for all who provide for others. Inspire generosity in your people, so that we carry out the work of making disciples of all nations. Hear us, O God. Your mercy is great.
Living One, we give you thanks for the saints who have increased our faith. Give us courage to follow in hope until you gather us all around your table of abundance. Hear us, O God. Your mercy is great.
Receive these prayers, O God, and those in our hearts known only to you; through Jesus Christ our Lord. Amen.
Our Father in heaven, hallowed be your name, your kingdom come, your will be done, on earth as in heaven.  Give us today our daily bread. Forgive us our sins as we forgive those who sin against us.  Save us from the time of trial, and deliver us from evil.  For the kingdom, the power, and the glory are yours, now and forever. Amen. 
The blessing of the living God, Father, Son, and Holy Spirit, surround and sustain us, keep us from harm, and fill us with courage. Amen.
Let us go out into the world in peace, sharing the Good News of Jesus and his love,  as together we are led by the Spirit to serve God and share Christ's love with all!  Thanks be to God!
 HOPE HAPPENINGS
We welcome all who worship with us today.  Please complete one of the visitor cards at our guest table.  If you would like to make Hope your church home, please speak to Pastor Jen.  Everyone is welcome at Hope Lutheran Church.
Next Week's Readings:  Jeremiah 31:31-34; Romans 3:19-28; John 8:31-36
The October through December Word in Season Devotionals are available on the narthex table.
LAY SERVANTS                                                           FINANCIAL INFORMATION
Altar Guild:  Candy Ogden                                               Attendance 9/15 & 9/16  46
Usher:  Karl Kaukis                                                             Offering                    $1053.00
Counters:  Marlene Outerbridge & Barb Musgraves
PRAYER LIST  Please call the church office or email Pr. Jen with any prayer requests you may have so they may be shared with the congregation. 
Please continue to hold in prayer:
Jim for healing
Fred and Cindy Carley for healing
Pat Hinton for healing
Sandy Garant for healing
Bob Schleuter for healing
Donna Turner for healing
Kim for healing
Ron Lang
John Hodler for healing
Jan for healing
Vanessa for healing
Maxine Linn (Mark Packer's Mother)
Richard Massey and Rick for healing
Doreen Parkinson for healing
Herb Sixbury for healing
Helen for healing after surgery
Dawn Seibert for healing
Carol for healing, hope, and God's will.
Laura Everill, daughter of Phyllis and Tom Agness, for healing.
John Greene, Millie's husband, for strength and healing & healing for all their family
Cheryl Burke who is in need of healing
Larry and Barbara Brady, as they focus on healing.
NEW AT HOPE
KINDNESS KORNER  This week we are asking that when you take advantage of BOGO offers that you please donate the extra item to our Hope Love Pantry.
MISSION PARTNERS 100  Our Council has committed to being a partner in mission with Good Shepherd in Tampa (my former congregation) by sending $100 a year as a Mission Partner 100 for their ongoing ministry.  We would like to open this up to others as well.  As a congregation, we will support and pray for Good Shepherd as they seek to find healing and hope in the days ahead with their new Pastor.  If you would like to join in the congregational endeavor you will find Mission Partner 100 sheets on the narthex table.  You may send it on to the Synod yourself or send through our office here at Hope.  Being a mission partner means that we are connected as the Body of Christ for the sake of the world.  Our Council invites you to please join us in being Mission Partners 100 with Good Shepherd, Tampa as we are led by the Spirit to serve God and share Christ's love with all!
Laura Everill, daughter of Phyllis and Tom Agness is healing after surgery and could use prayers and good wishes from our Hope family.  Her address is Laura Everill, Room 601, Ashton Creek, 4111 Park Place Drive, Fort Wayne, IN  46845.  Her email address is .
SAVE THE DATE – Hope Lutheran Bazaar scheduled for December 4, 2021.  If you know of any vendors that would like to rent space, please contact Cindy Beicht or Candy Ogden.
HOPE LOVE PANTRY – Many families are using our panty and our inventory is getting low.  We need your help with the following items:  Canned meats (tuna, chicken, ham and beef), canned pastas with meat, hearty soups, vegetables, boxed milk and cereal, canned fruit, crackers, peanut butter and jelly.  Also soap, shampoo, laundry detergent, and toothpaste.  Your continued support is very much appreciated by the neighbors who need help.  God's work, our hands.  Thank you!  Linda Kraigenow, Pantry Coordinator.
HYMN REQUESTS If there are any hymns that you would like to hear at worship, please submit the names to Pastor Jen at .  If our licensing agreement permits, look forward to hearing them soon.
HOPES AND DREAMS FOR HOPE – If you have a suggestion for a Hope or Dream for Hope Lutheran Church, Pastor Jen and your council would love to hear it.  Please feel free to place any Hope or Dream in the mailbox in the hallway leading to the Fellowship Hall.  All requests will be kept confidential, and you will receive a timely response.
BIBLE STUDY  On Monday's, we have a study from 10 to 11am.  Join us for an overview of the Bible.  Study with us God's love story for his people!  All are welcome!