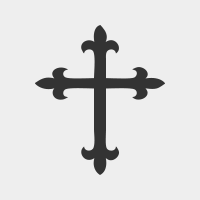 21st Sunday after Pentecost – October 16 & 17, 2021
October 18, 2021
Please be advised-due to a rise of Covid infection in our community and country, masks will be required for everyone entering our building beginning Monday, August 2 until further notice.  Thanks for complying with this directive! Be safe!
21st Sunday after Pentecost~~October 16-17, 2021

The Prayer of the Day        Sovereign God, you turn your greatness into goodness for all the peoples on earth. Shape us into willing servants of your kingdom, and make us desire always and only your will, through Jesus Christ, our Savior and Lord.  Amen.
Gospel :   Mark 10:35-45
On the way to Jerusalem the disciples ask Jesus to grant them seats of honor. Jesus responds by announcing that he and his followers will "rule" through self-giving service.
35James and John, the sons of Zebedee, came forward to him and said to him, "Teacher, we want you to do for us whatever we ask of you." 36And he said to them, "What is it you want me to do for you?" 37And they said to him, "Grant us to sit, one at your right hand and one at your left, in your glory." 38But Jesus said to them, "You do not know what you are asking. Are you able to drink the cup that I drink, or be baptized with the baptism that I am baptized with?" 39They replied, "We are able." Then Jesus said to them, "The cup that I drink you will drink; and with the baptism with which I am baptized, you will be baptized; 40but to sit at my right hand or at my left is not mine to grant, but it is for those for whom it has been prepared."  41When the ten heard this, they began to be angry with James and John. 42So Jesus called them and said to them, "You know that among the Gentiles those whom they recognize as their rulers lord it over them, and their great ones are tyrants over them. 43But it is not so among you; but whoever wishes to become great among you must be your servant, 44and whoever wishes to be first among you must be slave of all. 45For the Son of Man came not to be served but to serve, and to give his life a ransom for many."   The gospel of the Lord.  Praise to you, O Christ.
HOMILY   Here they come: the Zebedee boys. They sidle up to Jesus. "Hey Jesus, can we speak with you in private, just for a moment?" They want to get him alone, out of earshot of the rest of the disciples, because they want something and they're smart enough to know the others might not appreciate the deal they want to cut with the Lord. "We're close, right" we can hear them saying. "We've had some special times together, you and us, right?" They don't beat around the bush as they jockey for favor from the Lord. They come right to the point. They are ambitious for the top spots. The Zebedee Brothers want to be co-CEOs of the new Church. They want the cushy corner office with the great view, a country club membership ,a mooring at the Galilee Yacht Club. They want the top cabinet posts in Jesus' administration. They want to give orders, not take them; ask the questions, not answer them.                                                                                                                            ~~~I realize I sound sarcastic, but it captures the tone of the Gospel for today. Before we distance ourselves from the Zebedee boys too quickly, it's worth considering that the reason the church saved this little story of big embarrassment for the disciples is that Jesus knows we all have a little Zebedee in us. Maybe we don't aim as high in wanting to be at Christ's right and left hand in his glory, but maybe we do share something of their approach to life.  Maybe asking; "What's in it for me?"
~~This scene is not just embarrassing, it's heartbreaking,  We've seen how James and John left their fishing business and their father to follow Jesus. We've seen that they have sacrificed a lot to continue with Jesus down this road of discipleship. But today we see that ugly question, rearing its self-centered head: what's in it for me?
~~~Now James and John are on the right track in that they do have faith in Jesus' victory. Even though Jesus has been saying all these strange things, like "the first shall be last and the last first," and "those who are great must be servants," they have faith that Jesus is actually a good leader, a man with great potential for power. Even though, like the rest of the disciples, they often don't get what he's saying, they think he's the one to back, the candidate who is going to come out on top. They think, even though some of his teachings are pretty upside-down and idealistic, Jesus will be glorified, and they want to be there when it happens, on his right and on his left. They're willing to follow Jesus because they want to back a winner. And if Jesus is a winner, then maybe some of his prestige and power will trickle down to them. They're approaching discipleship from this angle: what's in it for me?
~~~The sons of Zebedee don't realize Jesus' talk about service as a way of life, of the abundance that comes from being emptied out, of the security that comes from loosening your grasp on things and power and allowing yourself instead to be grasped by God, is not merely a means to an end. They don't realize the irony, that if you can give up that question – what's in it for me? – and instead serve, you will have an abundant, worthwhile, meaningful life. By giving up the question, what's in it for me?, you get more than you ever dreamed.
~~~~Jesus teaches and serves and lives and dies and is raised again for this truth: serving others is powerful. Giving up yourself for another, being emptied out in love is abundant life. But to find your way to these rewards, you have to stop asking the question, What's in it for me?  It is a human question that we all ask at some point.
~~~The sons of Zebedee are not alone. When the other disciples hear that James and John have put themselves above their peers, they run up to Jesus too. They're angry. Not because they see that James and John have misunderstood. They're mad because they didn't think of it first. Angry because they think of power the way the world thinks of power – as something that's yours if you take it, if you're the strongest, swiftest, wealthiest,  most politically savvy, most well-connected. They think those sneaky little Zebedee brothers have gone ahead and grabbed the power first.
~~~~But Jesus doesn't give up on his disciples. Jesus sees beyond all of this. Maybe he could see them as they would become, filled with the Holy Spirit after Pentecost, transformed into courageous witnesses whose dreams of greatness, whose what's in it for me? attitude had been replaced by the humble goal of serving the Lord they love. That someday they would stop asking, what's in it for me? and start asking the other question in today's Gospel, Jesus' question: What is it you want me to do for you?
~~~We will hear Jesus ask it again in next week's gospel when he'll ask a blind beggar, "What is it you want me to do for you?" And the man will ask for healing. This is Jesus' question for all who come to him. This is Jesus' question – a question that guides his life of service, of his willingness to meet us where we are, to allow us the freedom to tell him what we really want. Sometimes Jesus hears requests like James' and John's that sound more like a child's immature grasping – gimme, gimme, gimme. And sometimes, Jesus hears the honest response of those who know that Jesus is our only hope: requests for healing, forgiveness, a second or third or fourth chance, a chance to try again, a chance to come before Jesus empty-handed and say, "Lord have mercy, Lord, let me know your grace and love."
~~~~A task for those who would follow Jesus is to allow Jesus to transform our questions so that we are people who ask not, "What's in it for me?" but, "Jesus, what is it you want me to do for you? What may I do in your Name?" You will find that service in Jesus' name can be challenging, but it also brings deep joy. Service in Jesus' name can be demanding, but it also brings pleasure and contentment and hope.
~~~~Jesus comes to us and asks, "What is it you want me to do for you?" May Jesus heal and transform us so that we might ask the same of him and be brave enough to listen to the answer as we are led by the Spirit to serve God and share Christ's love with all. Amen.
Prayers of Intercession
Made children and heirs of God's promise, we pray for the church, the world, and all in need. A brief silence.
Holy One, for the gift of the church handed down through the ages and for all who carry on the servant ministry of Jesus, we praise you. Send your Holy Spirit upon all who are discerning calls to ministry in its many forms and equip them with your gifts. Hear us, O God. Your mercy is great.
Creating One, for the lush and abundant habitat you provide for all your creatures, we praise you. Provide healing for the earth so that waterfowl, reptiles, wild horses, dolphins, and all living things flourish as you intend. Hear us, O God. Your mercy is great.
Suffering One, for all who work toward peace and who lead nations with a servant's heart, we praise you. Bring justice for all who suffer violence, persecution, discrimination, hunger, poverty, and homelessness, and create places of refuge for all people. Hear us, O God. Your mercy is great.
Merciful One, for all who do the work of healing in mind, body, and spirit, we praise you. Surround and comfort all who struggle with depression, anxiety, cancer, diabetes, dementia, or any illness (especially), that all may be healed. Hear us, O God. Your mercy is great.
Sustaining One, for all who volunteer for the vitality of this congregation, we praise you. Strengthen and encourage greeters, ushers, office volunteers, bakers, counters, committee and group leaders, teachers, students, evangelists, singers, builders, nurturers, and all who serve with generous hearts. Hear us, O God. Your mercy is great.
Risen One, we thank you for those who have shaped your church and shared your gospel. Through the witness of your saints (especially Ignatius, Bishop of Antioch), continue to inspire us with hope until we all are gathered at your eternal feast. Hear us, O God. Your mercy is great.
Receive these prayers, O God, and those in our hearts known only to you; through Jesus Christ our Lord. Amen.
Our Father in heaven, hallowed be your name, your kingdom come, your will be done, on earth as in heaven.  Give us today our daily bread. Forgive us our sins as we forgive those who sin against us.  Save us from the time of trial, and deliver us from evil.  For the kingdom, the power, and the glory are yours, now and forever. Amen. 
The blessing of the living God, Father, Son, and Holy Spirit, surround and sustain us, keep us from harm, and fill us with courage. Amen.
Let us go out into the world in peace, sharing the Good News of Jesus and his love,  as together we are led by the Spirit to serve God and share Christ's love with all!  Thanks be to God!
 HOPE HAPPENINGS
 We welcome all who worship with us today.  Please complete one of the visitor cards at our guest table.  If you would like to make Hope your church home, please speak to Pastor Jen.  Everyone is welcome at Hope Lutheran Church.
Next Week's Readings:  Jeremiah 31:7-9; Psalm 126; Hebrews 7:23-28; Mark 10:46-52
The October through December Word in Season Devotionals are available on the narthex table.
PRAYER LIST  Please call the church office or email Pr. Jen with any prayer requests you may have so they may be shared with the congregation. 
Please continue to hold in prayer:
Donna, Andrea, Bob Schleuter, Kim, and Julia and her children for healing and hope
John Hodler for healing
Jan for healing
Vanessa for healing
Maxine Linn (Mark Packer's Mother)
Richard Massey and Rick for healing
Doreen Parkinson for healing
Herb Sixbury for healing
Helen for healing after surgery
Dawn Seibert for healing
Carol for healing, hope, and God's will.
Laura Everill, daughter of Phyllis and Tom Agness, for healing.
John Greene, Millie's husband, for strength and healing & healing for all their family
Cheryl Burke who is in need of healing
Larry and Barbara Brady, as they focus on healing.
NEW AT HOPE
KINDNESS KORNER Following along with Book Club suggestions, this week's act of kindness try to forgive someone.  It is one of the hardest things you can do, but it is a gift you give yourself and the world around you.  God honors our trying.  Let us try to forgive as we have been forgiven.! 
Laura Everill, daughter of Phyllis and Tom Agness is healing after surgery and could use prayers and good wishes from our Hope family.  Her address is Laura Everill, Room 601, Ashton Creek, 4111 Park Place Drive, Fort Wayne, IN  46845.  Her email address is .
 SAVE THE DATE – Hope Lutheran Bazaar scheduled for December 4, 2021.  If you know of any vendors that would like to rent space, please contact Cindy Beicht or Candy Ogden. 
HOPE LOVE PANTRY – The pantry could use tuna, crackers, pastas, tomato sauce, peanut butter, shampoo, boxed milk (dollar tree has best price), juices and canned fruits.  Thank you for your continued support and donations.  This is our opportunity to serve God and share Christ's love with all.
Book Donations:  If you have a book you would like to share, please bring them to Hope for our Little Free Library.  Adult and children's books are much appreciated.  Thank you!
NEW BIBLE STUDY:  Beginning  Monday,  October 4th, we  begin a new study from 10 to 11am.  Join us for an overview of the Bible.  Study with us God's love story for his people!  All are welcome!
HELP AT HOME:  A young lady in Gulf Cove is available to perform any tasks that you may need assistance with, such as lawn care, cleaning, grocery shopping, etc…  Her name is Alicia and you can call or text her at 941-740-7072
BECOME A HOLIDAY BUDDY TO A LONELY SENIOR!  There are seniors living at Southport Square who have no family.  If you sign up, we can connect you (with your privacy intact) to a senior so that cards for birthdays and holidays might be shared so that they know someone knows and care about them.  All cards come to Hope and they will be delivered from here.  Share the love of Jesus by reaching out to a lonely senior.    Sign up is in the narthex.