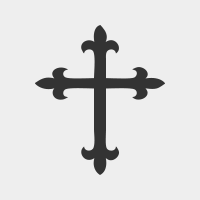 20th Sunday after Pentecost – October 9-10, 2021
October 18, 2021
Dear Hope Lutheran family,
This is just a short note of thanks for the many expressions of love and support at the deaths of my mom and my nephew-in-law.  I am grateful beyond words for your kindness to me and my family as we face this time of separation.  We are grateful that Mom and Dad are together again in heaven and that Chet is with them.  For those who have asked what they can do, I will repeat myself-as some of you are aware, my niece's husband, Chet, was a 35 year old husband and father of three little boys ages 11, 10, and 3.  Chet listened to false information on TV  and remained unvaccinated  and thought that since there was no mask mandate in the schools that the danger must be over.  He contracted Covid from his sons who were exposed at school and died a week later.  It's a tragedy that didn't have to happen-and honestly, our story is the story of countless families across our nation. 
So when asked how to support and help our family, I am asking that you spread truth about vaccines and about masks.  Vaccines work.  Masks work.  Last year, with mask mandates, all the grandkids in our family (mine and my brother's) went to school with masks and no one got sick,  thanks be to God.  This year, even though they wore masks, friends did not and every grandchild caught Covid and brought it home to their entire nuclear family.  The difference?  Masks.  Thanks be to God all of the adults in the family were vaccinated except for Chet and Julia and she will now be vaccinated immediately as she has learned the truth about the reality of Covid. 
So if you hear someone saying masks are not necessary or that vaccines don't help, I ask that you lovingly share the truth.  The Bible asks us to speak the truth with love and sharing truth that protects folks in our community is one way to show kindness and love.  An argument won't work, for sure, but where possible, please speak truth.  The lives of our neighbors, our brothers and sisters, depend on it.  Love one another by speaking the truth with love.
Thanks, my dear family, and know that I hold you in prayer and ask that you hold me and my family in your prayers.  With love in Christ, Pr. Jen Schaefer+
Please be advised-due to a rise of Covid infection in our community and country, masks will be required for everyone entering our building beginning Monday, August 2 until further notice.  Thanks for complying with this directive! Be safe!
20 th Sunday after Pentecost~~October 9-10, 2021
The Prayer of the Day        Almighty and ever-living God, increase in us your gift of faith, that, forsaking what lies behind and reaching out to what lies ahead, we may follow the way of your commandments and receive the crown of everlasting joy, through Jesus Christ, our Savior and Lord. .  Amen.
Gospel :  Mark 10:17-31  Jesus has been teaching his disciples about what is most valued in God's eyes. Now, a conversation with a rich man brings his message home to the disciples in a way that is surprising but unforgettable.
17 As [Jesus] was setting out on a journey, a man ran up and knelt before him, and asked him, "Good Teacher, what must I do to inherit eternal life?" 18Jesus said to him, "Why do you call me good? No one is good but God alone. 19You know the commandments: 'You shall not murder; You shall not commit adultery; You shall not steal; You shall not bear false witness; You shall not defraud; Honor your father and mother.' " 20He said to him, "Teacher, I have kept all these since my youth." 21Jesus, looking at him, loved him and said, "You lack one thing; go, sell what you own, and give the money to the poor, and you will have treasure in heaven; then come, follow me." 22When he heard this, he was shocked and went away grieving, for he had many possessions.  23Then Jesus looked around and said to his disciples, "How hard it will be for those who have wealth to enter the kingdom of God!" 24And the disciples were perplexed at these words. But Jesus said to them again, "Children, how hard it is to enter the kingdom of God! 25It is easier for a camel to go through the eye of a needle than for someone who is rich to enter the kingdom of God." 26They were greatly astounded and said to one another, "Then who can be saved?" 27Jesus looked at them and said, "For mortals it is impossible, but not for God; for God all things are possible."  28Peter began to say to him, "Look, we have left everything and followed you." 29Jesus said, "Truly I tell you, there is no one who has left house or brothers or sisters or mother or father or children or fields, for my sake and for the sake of the good news, 30who will not receive a hundredfold now in this age—houses, brothers and sisters, mothers and children, and fields, with persecutions—and in the age to come eternal life. 31But many who are first will be last, and the last will be first."  The gospel of the Lord.  Praise to you, O Christ.
HOMILY  Today's Gospel is another humdinger.  Imagine what's going on with Jesus in today's Gospel. Think about how this Jesus constantly challenges his followers and pushes them to think "outside the box," and think about how we often react to these stories of Jesus. Don't we often listen to these words of Jesus and think "Sheesh!  He's really extreme!"                                                    ~~~  Today's Gospel is challenging because Jesus is turning his followers' lives upside down. He gets their attention by talking about something very precious: possessions. It's an uncomfortable Gospel at first glance. A man kneels before Jesus and asks how to inherit eternal life. He seems sincere, and when Jesus talks to him about keeping the Commandments, he says he has kept them since his youth. What more could Jesus want than a man who's kept all the Commandments? Evidently, Jesus wants more. He tells the man to sell his things, give the money to the poor, and then follow him. As sincere as he is, though, the man goes away sad, because he has a lot of stuff and he can't give it up.                                                         
~~~We feel for this man, but the story also makes us uncomfortable. We, too, want to be Jesus' followers, but look at the stuff we have–far more probably than this man could ever imagine–and, to be perfectly honest, how many of us could say we've kept all the Commandments since our youth?  Not Me.   Like the disciples in verse 26, we may, at this point, be tempted to say, "Then who can be saved?" If we focus only on this part of the passage, the answer might be, "not many, if any," but here's the turning point. If we find ourselves concentrating only on the discussion between the young man and Jesus, we need a wake-up call. We may be worrying only about our possessions and how we might hang on to them and still inherit eternal life. And remember, possessions are not only "things" but also our attitudes, our prejudices, our values. Looking only at this small part of the passage means we may be looking only inward and not out towards our community.                    ~~~ So we look at what comes before and after this section of chapter 10. What's happening in Mark's Gospel at this point is that Jesus has been going through Galilee teaching and healing, and in this section especially he's been using the innocence of children as a teaching tool. In chapter 9 he told his followers that whoever welcomes a child welcomes him. Later, he reaches out to the children people were bringing to him and rebuked the disciples who tried to stop them. He said, "Let the little children come to me; for it is to such as these that the kingdom of God belongs. . . . Whoever does not receive the kingdom of God as a little child will never enter it." Then at the end of chapter 10, Jesus says, "It is easier for a camel to go through the eye of a needle than for someone rich to enter the kingdom of God."                         
~~~~Where do we fit into all this? Even Peter says, "Look, we have left everything and followed you." That's their turning point. That's where they start paying attention. Where's our turning point?                                                      
~~~Our turning point can be in understanding the image of the man with many possessions. We need to remember that Jesus sometimes used difficult images. In chapter 9, remember, he said, "If your hand causes you to stumble, cut it off." Today he seems to be saying, "Get rid of everything you have or you're doomed." We look for deeper meaning, and here's where we find the core of Jesus' teaching.
~~~Jesus is telling us that we need to find what it is in us that's a stumbling block–a detriment–to our living as children of God, and then do something about it. If we have many material possessions, we may need to see how we use them to help those less fortunate than ourselves. If we hold on to attitudes or prejudices that exclude others or are self-righteous, then we need to repent and change our ways. If we've become so wrapped up in our own wants that we're no longer careful of our world or its people, then we need to look again at our call to stewardship. We need to do this as individuals, and we need to do this as a faith community. It takes prayer, honesty, and a serious decision to want to live as a people of God.                          
~~~If we're really serious about this re-examination–and we should be if we're going to call ourselves God's people–then we'll find it to be a challenge, but one that has the greatest of all rewards: the inheritance of God's kingdom. But it is a challenge. Jesus tells us all through Mark's Gospel that he came to serve, not to be served. For Jesus and for us, ministry is to be a servant ministry. Our lives should be lives of service to each other, and many times that means going beyond ourselves, letting go of what we want in order to reach out to others. But it also means that when we're in need, others in the community will reach out to us. That's the wonderful thing about being part of a community.. No one should be left out.                                               
~~~So,, if we take this Gospel seriously, it just might really turn our lives upside down. Yes, Jesus is calling us to get rid of the stumbling-blocks in our lives. He lets us know that it's not easy to get rid of them, and that deciding to try sometimes leads to the Cross, but he also lets us know that if we do, he promises a reward many times greater than what we've been clinging to. We have a choice. We can walk away shocked and grieving like the man in today's Gospel, or we can get on with the work of really living as God's people as together we are led by the Spirit to serve God and share Christ's love with all.   It's our choice.   Amen.
Prayers of Intercession
Made children and heirs of God's promise, we pray for the church, the world, and all in need. A brief silence.
Uniting God, you call forth different gifts in those who follow you. Encourage us to welcome the diverse benefits and blessings of the whole church in teaching, preaching, prophecy, healing, and more. Lord, in your mercy, hear our prayer.
Nurturing God, you bring forth crops from the soil and bounty from the trees. Increase the produce of the land and bless all who toil in fields and orchards. Provide for good working conditions and keep them safe. Lord, in your mercy, hear our prayer.
Empowering God, you offer compassion for those who are overlooked or forgotten. Open the hearts of local, national, and world leaders to show such compassion and love for their neighbors. Lord, in your mercy, hear our prayer.
Sheltering God, in Jesus you travelled among us without a place to lay your head. Provide safe places to sleep and rest for those who have no place to live. Sustain ministries that offer food, clothing, and peace of mind (local ministries may be named). Lord, in your mercy, hear our prayer.
Renewing God, you bring life out of death. Help us part with those things that are no longer beneficial to us and open our hearts to see where new life is budding in this congregation. Lord, in your mercy, hear our prayer.
Eternal God, we thank you for the lives of those who have died (especially). Make us confident in your promise of salvation and support us in our own journey of faith. Lord, in your mercy, hear our prayer.
Receive these prayers, O God, and those in our hearts known only to you; through Jesus Christ our Lord. Amen.
Our Father in heaven, hallowed be your name, your kingdom come, your will be done, on earth as in heaven.  Give us today our daily bread. Forgive us our sins as we forgive those who sin against us.  Save us from the time of trial, and deliver us from evil.  For the kingdom, the power, and the glory are yours, now and forever. Amen. 
The blessing of the living God, Father, Son, and Holy Spirit, surround and sustain us, keep us from harm, and fill us with courage. Amen.
Let us go out into the world in peace, sharing the Good News of Jesus and his love,  as together we are led by the Spirit to serve God and share Christ's love with all!  Thanks be to God!
HOPE HAPPENINGS
We welcome all who worship with us today.  Please complete one of the visitor cards at our guest table.  If you would like to make Hope your church home, please speak to Pastor Jen.  Everyone is welcome at Hope Lutheran Church.
Next Week's Readings:  Isaiah 53:4-12; Psalm 91:9-16; Hebrews 5:1-10; Mark 10:35-45
The October through December Word in Season Devotionals are available on the narthex table.
PRAYER LIST – Please call the church office or email Pr. Jen with any prayer requests you may have so they may be shared with the congregation. 
Please continue to hold in prayer:
Donna, Andrea, Bob Schleuter, Kim, and Julia and her children for healing and hope
John Hodler for healing
Moe & Louis for healingJeanie & William for healing
Jan for healing
Vanessa for healing
Maxine Linn (Mark Packer's Mother)
Richard Massey and Rick for healing
Doreen Parkinson for healing
Herb Sixbury for healing
Helen for healing after surgery
Dawn Seibert for healing
Carol for healing, hope, and God's will.
Laura Everill, daughter of Phyllis and Tom Agness, for healing.
John Greene, Millie's husband, for strength and healing & healing for all their family
Cheryl Burke who is in need of healing
Larry and Barbara Brady, as they focus on healing.
NEW AT HOPE
KINDNESS KORNER Following along with Book Club suggestions, this week's act of kindness is to take a walk in your neighborhood and pick up any litter you find and dispose of it correctly. 
Laura Everill, daughter of Phyllis and Tom Agness is healing after surgery and could use prayers and good wishes from our Hope family.  Her address is Laura Everill, Room 601, Ashton Creek, 4111 Park Place Drive, Fort Wayne, IN  46845.  Her email address is .
SAVE THE DATE – Hope Lutheran Bazaar scheduled for December 4, 2021.  If you know of any vendors that would like to rent space, please contact Cindy Beicht or Candy Ogden. 
HOPE LOVE PANTRY – The pantry could use tuna, crackers, pastas, tomato sauce, peanut butter, shampoo, boxed milk (dollar tree has best price), juices and canned fruits.  Thank you for your continued support and donations.  This is our opportunity to serve God and share Christ's love with all.
Book Donations:  If you have a book you would like to share, please bring them to Hope for our Little Free Library.  Adult and children's books are much appreciated.  Thank you!
NEW BIBLE STUDY:  Beginning  Monday,  October 4th, we  begin a new study from 10 to 11am.  Join us for an overview of the Bible.  Study with us God's love story for his people!  All are welcome!
HELP AT HOME:  A young lady in Gulf Cove is available to perform any tasks that you may need assistance with, such as lawn care, cleaning, grocery shopping, etc…  Her name is Alicia and you can call or text her at 941-740-7072
BECOME A HOLIDAY BUDDY TO A LONELY SENIOR!  There are seniors living at Southport Square who have no family.  If you sign up, we can connect you (with your privacy intact) to a senior so that cards for birthdays and holidays might be shared so that they know someone knows and care about them.  All cards come to Hope and they will be delivered from here.  Share the love of Jesus by reaching out to a lonely senior.    Sign up is in the narthex.