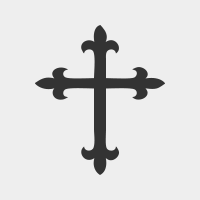 19th Sunday after Pentecost – October 2 & 3, 2021
October 3, 2021
Please be advised-due to a rise of Covid infection in our community and country, masks will be required for everyone entering our building beginning Monday, August 2 until further notice.  Thanks for complying with this directive! Be safe!
19 th Sunday after Pentecost~~October 2-3, 2021
The Prayer of the Day        Sovereign God, you have created us to live in loving community with one another. Form us for life that is faithful and steadfast, and teach us to trust like little children, that we may reflect the image of your Son, Jesus Christ, our Savior and Lord..  Amen.
Gospel :  Mark 10:2-16  Jesus announced and enacted in history the new reality of God's surprising activity. These two stories demonstrate this new reality: Women and children are accepted and valued, not dismissed as inferior to adult men.
2Some Pharisees came, and to test [Jesus] they asked, "Is it lawful for a man to divorce his wife?"  3He answered them, "What did Moses command you?"  4They said, "Moses allowed a man to write a certificate of dismissal and to divorce her."  5But Jesus said to them, "Because of your hardness of heart he wrote this commandment for you.  6But from the beginning of creation, 'God made them male and female.'  7'For this reason a man shall leave his father and mother and be joined to his wife,  8and the two shall become one flesh.' So they are no longer two, but one flesh.  9Therefore what God has joined together, let no one separate."  10Then in the house the disciples asked him again about this matter.  11He said to them, "Whoever divorces his wife and marries another commits adultery against her;  12and if she divorces her husband and marries another, she commits adultery."  13People were bringing little children to him in order that he might touch them; and the disciples spoke sternly to them.  14But when Jesus saw this, he was indignant and said to them, "Let the little children come to me; do not stop them; for it is to such as these that the kingdom of God belongs.  15Truly I tell you, whoever does not receive the kingdom of God as a little child will never enter it."  16And he took them up in his arms, laid his hands on them, and blessed them.   The gospel of the Lord.  Praise to you, O Christ.
HOMILY  Marriage is meant to be a joining of two people for a lifetime in a committed  relationship.  That's God's intent.  Jesus states it clearly here.  But it's not only about the two people joining in marriage with their promises.  When Jesus talks about the dissolution of marriage in today's Gospel, our cultural and legal perspective tempts us to hear him talking only about two individuals who entered into covenant with each other-and we are tempted to hear that the pain of divorce involves only them, at least for the most part.                                                           ~~~But in Jesus' time, marriage and divorce were not just about the people saying the vows. They were about two families representing many generations, property, honor, and status. Divorce was not just an individual event; it was a risky break of confidence that could lead to family feuds, shame, and hardship for numerous people. The hardness of heart Jesus speaks of seems not only to point to the potential suffering of the woman, who must return in shame to her family of origin; but it also points to the suffering of two entire families and the greater community.                   ~~~For those of us today who have lived through the pain of divorce, whether our own or others', this ancient understanding of marriage and divorce seems to ring more true than we might think at first. Even today, marriage and divorce affect many more that just those who sign the forms and enter or dissolve the legal contracts. They often affect our parents, friends, and siblings, who can wrestle with the part they played or failed to play in a marriage that didn't work; and they certainly impact our children as their schedules and lives must be forever altered even if they are already adults                                                                                                                                                
~~~Jesus' hard teaching about marriage and divorce, then, isn't just for a couple , but is a profound statement about how interconnected the whole human family really is. And how divorce, as painfully necessary as it can sometimes be, ultimately tears at the fabric of this human family and affects all of us, and the world around us                                                          
~~~~And here is where today's teaching about divorce touches our world and our church. Divorce is not just about two people who share promises. It's about all of those places where we have become hard of heart and have failed to recognize each other as "bone of my bones and flesh of my flesh;" places where we tear and unbind, sometimes mercilessly, the ties between us that God made at the foundation of creation.   The ties that bund us in this human family-one to another.                                                                                                                           
~~~It's that hardness that we struggle with as we watch the painful realities of conflict between Palestinians and Israelis and so many other peoples in the Middle East; as we watch our country continue to struggle with the polarizing conflict of everything including medical decisions and the naked grab for power and wealth among elected officials, voting rights and infrastructure bills and debt ceilings, as we reckon with hunger and disease in so many parts of the world as wealthy and poor become further divided; as we suffer fear from the cold heartedness that brings war and terrorism and blatant racism to us and to our sisters and brothers in our own country and overseas, and as we struggle, too, with abuse that we often heap on the natural world, divorcing ourselves from our deep ties with the natural order and the heritage of a healthy planet we ought to be leaving for our children.                                                                                                                
~~~And it is also this hardness that we must be wary of in a time when some in our greater community talk about schism and breaking away-when some of us are now contemplating divorcing the church.  When during this pandemic time, so many have gotten out of the habit of attending worship or even thinking that God is important or necessary, forsaking the fellowship of the faithful that is a necessary part of our relationship with God.                                                                ~~~Of course, the reality is that there will continue to be divorce. And it will be painful. No contract, prenuptial agreement, certificate of dismissal, or any other carefully crafted parting of the ways can get us off that hook.                                                                                                                        ~~~Jesus holds up to that pain, to the Pharisees, and to us today the longing for deep connection that God intends for all of us. An unwavering welcome and invitation and unconditional love and acceptance that God has for each of us through Jesus and his Spirit. A call to love God by loving others.  It is that hope that we celebrate together when we gather to pray and when we break bread together. It's a hope that Jesus witnesses to in his life, and that Christ brings to us through the resurrection. And that hope is the good news that runs like a thread through our worship and is meant to be lived out in our lives as we are led by the Spirit to serve God and share Christ's love with all.                                                                                                                 
~~~We are a family, a people, and a world that suffers from divorce of all kinds. But it is precisely into that world that God in Christ enters-and not just with a hope to ultimately end divorce, but with a mission to heal all of us who suffer from it; to heal our hardness of heart, and to help us recognize once again that we truly belong to each other, we belong to the world we call home, and we belong ultimately to a God who has, for all eternity, refused to divorce us.  Thanks be to God!  Amen.
Prayers of Intercession – Made children and heirs of God's promise, we pray for the church, the world, and all in need. A brief silence.
Holy One, you have raised up faithful leaders throughout history. Empower those discerning a call to ministry and all seminarians, that they continue to be formed for the sake of the gospel. Lord, in your mercy, hear our prayer.
You have established a diverse and beautiful creation. Revive declining species and preserve endangered lands. Cultivate in us a sense of wonder for the world you created. Lord, in your mercy, hear our prayer.
You desire for us not to be alone and to live in community with one another. Strengthen relationships between nations and peoples, that we celebrate and support one human family. Lord, in your mercy, hear our prayer.
You share in our experiences and struggles. Bless all who live with any mental or physical disability. Inspire creative communities, spaces, and environments that are accessible and hospitable. Lord, in your mercy, hear our prayer.
You have established and nurtured relationships that extend beyond those gathered here today. Bless members who can no longer travel to worship with us (especially) and remind us of their continued role in this community of faith. Lord, in your mercy, hear our prayer.
You promise eternal life to all your children. Thank you for the people of faith who have gone before us. Strengthen our trust we have in you. Lord, in your mercy, hear our prayer.
Receive these prayers, O God, and those in our hearts known only to you; through Jesus Christ our Lord. Amen.
Our Father in heaven, hallowed be your name, your kingdom come, your will be done, on earth as in heaven.  Give us today our daily bread. Forgive us our sins as we forgive those who sin against us.  Save us from the time of trial, and deliver us from evil.  For the kingdom, the power, and the glory are yours, now and forever. Amen. 
The blessing of the living God, Father, Son, and Holy Spirit, surround and sustain us, keep us from harm, and fill us with courage. Amen.
Let us go out into the world in peace, sharing the Good News of Jesus and his love,  as together we are led by the Spirit to serve God and share Christ's love with all!  Thanks be to God!
HOPE HAPPENINGS
We welcome all who worship with us today.  Please complete one of the visitor cards at our guest table.  If you would like to make Hope your church home, please speak to Pastor Jen.  Everyone is welcome at Hope Lutheran Church.
Next Week's Readings:  Amos 5:6-7, 10-15; Psalm 90:12-17; Hebrews 4:12=16; Mark 10: 17-31
The October through December Word in Season Devotionals are available on the narthex table.
 PRAYER LIST – Please call the church office or email Pr. Jen with any prayer requests you may have so they may be shared with the congregation. 
Please continue to hold in prayer:
Donna, Andrea, bob Schleuter, Kim, and Julia and her children for healing and hope
John Hodler for healing
Moe & Louis for  healing
Jeanie & William for healing
Jan for healing
Vanessa for healing
Maxine Linn (Mark Packer's Mother)
Richard Massey and Rick for healing
Doreen Parkinson for healing
Herb Sixbury for healing
Helen for healing after surgery
Dawn Seibert for healing
Carol for healing, hope, and God's will.
Laura Everill, daughter of Phyllis and Tom Agness, for healing.
John Greene, Millie's husband, for strength and healing & healing for all their family
Cheryl Burke who is in need of healing
Larry and Barbara Brady, as they focus on healing.
NEW AT HOPE
KINDNESS KORNER Following along with Book Club suggestions, this week's act of kindness. 
look up a funny (but clean!) joke and share it to brighten someone's day!
Laura Everill, daughter of Phyllis and Tom Agness is healing after surgery and could use prayers and good wishes from our Hope family.  Her address is Laura Everill, Room 601, Ashton Creek, 4111 Park Place Drive, Fort Wayne, IN  46845.  Her email address is .
SAVE THE DATE – Hope Lutheran Bazaar scheduled for December 4, 2021.  If you know of any vendors that would like to rent space, please contact Cindy Beicht or Candy Ogden. 
 HOPE LOVE PANTRY – The pantry could use tuna, crackers, pastas, tomato sauce, peanut butter, shampoo, boxed milk (dollar tree has best price), juices and canned fruits.  Thank you for your continued support and donations.  This is our opportunity to serve God and share Christ's love with all.
Book Donations:  If you have a book you would like to share, please bring them to Hope for our Little Free Library.  Adult and children's books are much appreciated.  Thank you!
HYMN REQUESTS If there are any hymns that you would like to hear at worship, please submit the names to Pastor Jen at 
.  If our licensing agreement permits, look forward to hearing them soon.
HOPES AND DREAMS FOR HOPE – If you have a suggestion for a Hope or Dream for Hope Lutheran Church, Pastor Jen and your council would love to hear it.  Please feel free to place any Hope or Dream in the mailbox in the hallway leading to the Fellowship Hall.  All requests will be kept confidential, and you will receive a timely response. 
NEW BIBLE STUDY:  Beginning  Monday,  October 4th, we  begin a new study from 10 to 11am.  Join us for an overview of the Bible.  Study with us God's love story for his people!  All are welcome!
HELP AT HOME:  A young lady in Gulf Cove is available to perform any tasks that you may need assistance with, such as lawn care, cleaning, grocery shopping, etc…  Her name is Alicia and you can call or text her at 941-740-7072