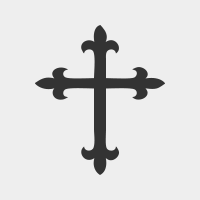 12/26-27/2020 Christmas Season
December 26, 2020
Dearest Brothers and Sisters of hope Lutheran Church,
The season of Christmas has just begun.  While the world may be putting trees to the curb and getting Valentine's candy out on the shelves, our twelve-day celebration has really just begun! 
Please know my prayers are with you and for you that you may be filled with hope, joy, and laughter in this Christmas season.  God has performed miracles-sending us Jesus, our Savior is, of course, the primary one-but on a more local note, the vaccine is a'coming to ease pandemic suffering, and with it should come some much-needed economic relief for so many who are suffering.  2021 has the possibility of being so much better than 2020 was for the majority of us-all because of God's love, God's provision, and God's incredible forgiving love and protection for us.  In the days to come as we approach 2021, let's CHOOSE to be happy.  Let's CHOOSE to be generous.  Let's CHOOSE to live in joy because we know our God is in charge, and loves us enough to send his only Son as our Savior, so the temporary worries and problems of this world are NOTHING compared to the overflowing, overwhelming love that God has for us!  You and I can make a difference in the lives of others in Jesus' name when we support the food pantry, pray for one another, and act in a kind and loving fashion to everyone we meet.  We can make a difference in ways big and small by living the love which we have been given in Jesus our Savior.
A blessed Christmastide and New Year to you all!  My love is with you and my prayers are for you!  Pr. Jen Schaefer+
Service of Lessons for Christmas  Dec. 27, 2020 
Dialogue   The people who walked in darkness have seen a great light.   The light shines in the darkness, and the darkness has not overcome it.   Those who dwelt in the land of deep darkness, on them light has shined.    We have beheld Christ's glory, glory as of the only Son from the Father.  To us a child is born, to us a Son is given.   In the Word was life, and the life was the light of all people.
Opening Prayer  Let us pray:  Almighty God, you have filled us with the new light of the Word who became flesh and lived among us. Let the light of our faith shine in all we do; through your Son, Jesus Christ our Lord, who lives and reigns with you and the Holy Spirit, one God, now and forever.  Amen.
Isaiah 9:2-7  God promises a king
Micah 5:2-5a  The king will come from Bethlehem
Luke 2:1-7  The birth of Jesus
Luke 2:8-16  The shepherds go to see the Savior
Matthew 2:1-11  The magi follow the star
Ponder with Mary:  How did God fulfill his promise to send a Savior for his people?    Why is it important to remember that Jesus fulfilled God's promise to send a Savior?  Why do we always remember that the shadow of the cross must always be a part of our Christmas celebration?  What does the cross tell us about Jesus, his arrival as God become human, and God's incredibly powerful and personal love for you?
Responsive Prayer  Glory to God in the highest,  and peace to God's people on earth.
Blessed are you, Prince of peace. You rule the earth with truth and justice.
Send your gift of peace to all nations of the world.
Blessed are you, Son of Mary. You share our humanity.
Have mercy on the sick, the dying, and all who suffer this day.
Blessed are you, Son of God. You dwell among us as the Word made flesh.
Reveal yourself to us in word and sacrament that we may bear your light to all the world.
Lord's Prayer:  Our Father, who art in heaven, hallowed be thy name, thy kingdom come, thy will be done, on earth as it is in heaven.  Give us this day our daily bread; and forgive us our trespasses,  as we forgive those who trespass against us; and lead us not into temptation, but deliver us from evil.  For thine is the kingdom, and the power, and the glory, forever and ever. Amen.
Blessing
Let us bless the Lord.  Thanks be to God.
May we be filled with the wonder of Mary, the obedience of Joseph, the joy of the angels, the eagerness of the shepherds, the determination of the magi, and the peace of the Christ child.  Almighty God bless us all, now and forever.   Amen.
Dismissal
We go in peace and share the good news of Jesus' love as together we are led by the Spirit to serve God and share Christ's love with all. Thanks be to God!
New year's Eve worship in the parking lot on Dec. 31 at 4pm-all are welcome!