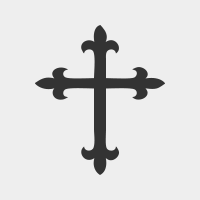 12/24-25/20 – Christmas Eve/Day
December 24, 2020
Dearest Brothers and Sisters in Christ at Hope Lutheran Church,
On Christmas Day, 1863, Henry Wadsworth Longfellow was grieving the death of his wife Fannie and worried about his dear son Henry who had been shot in the Civil War and was at risk of being paralyzed.  The father of six children, now widowed, worried, too, about the future of his children as war raged.  He captured his feelings in a poem he wrote as he listened to the bells pealing on Christmas morning.  The poem was entitled "Christmas Bells".  In spite of all his grief and worry, Longfellow found hope in God and his hope and words have inspired us to this day.  While we may not sing all his verses, I include them here as we know that beautiful hymn "I Heard the Bells on Christmas Day".
I heard the bells on Christmas Day   Their old, familiar carols play,
And wild and sweet     The words repeat    Of peace on earth, good-will to men!
And thought how, as  the day had come,   The belfries of all Christendom
Had rolled along      The unbroken song  Of peace on earth, good-will to men!
Till ringing, singing on its way,  The world revolved from night to day,
A voice, a chime,      A chant sublime    Of peace on earth, good-will to men!
Then from each black, accursed mouth  The cannon thundered in the South,
And with the sound       The carols drowned  Of peace on earth, good-will to men!
It was as if an earthquake rent  The hearth-stones of a continent,
And made forlorn      The households born  Of peace on earth, good-will to men!
And in despair I bowed my head;  "There is no peace on earth," I said;
"For hate is strong,      And mocks the song   Of peace on earth, good-will to men!"
Then pealed the bells more loud and deep:  "God is not dead, nor doth He sleep;
The Wrong shall fail,      The Right prevail,  With peace on earth, good-will to men."
 You may know grief and pain this holiday season.  You may know worry and sorrow.  You may know fear and indecision.  You may know all this and more-and God knows all this with you and loves and holds you in the palm of his hand.  God knows-and that's why he sent us Jesus, Emmanuel, God with us, to bring us a hope and a peace that surpasses human understanding-a hope and a confidence that this life has a promise and a fulfillment in Jesus that allows us to live with him forever.  Christ was born for you.  Christ lived for you.  Christ died for you.  THAT'S the miracle of Christmas and the source of our peace, our hope, and our joy.  I pray you may hear the Christmas bells and remember God's most perfect gift-FOR YOU.  In Jesus, we know peace on earth and good will for ALL!  A blessed Christmas to you all.    I love each of you and pray for you!  Pr. Jen+
Christmas Eve/Day               December 24-25, 2020
PRAYER OF THE DAY  Let us pray. Almighty God, you made this holy night shine with the brightness of the true Light. Grant that here on earth we may walk in the light of Jesus' presence and in the last day wake to the brightness of his glory; through your Son, Jesus Christ our Lord, who lives and reigns with you and the Holy Spirit, one God, now and forever. men.
READING Luke 2:1-14, 15-20  God's greatest gift comes as a baby in a manger. Angels announce the "good news of great joy" and proclaim God's blessing of peace.    A reading from Luke.  1In those days a decree went out from Emperor Augustus that all the world should be registered.  2This was the first registration and was taken while Quirinius was governor of Syria.  3All went to their own towns to be registered.  4Joseph also went from the town of Nazareth in Galilee to Judea, to the city of David called Bethlehem, because he was descended from the house and family of David.  5He went to be registered with Mary, to whom he was engaged and who was expecting a child.  6While they were there, the time came for her to deliver her child.  7And she gave birth to her firstborn son and wrapped him in bands of cloth, and laid him in a manger, because there was no place for them in the inn.  8In that region there were shepherds living in the fields, keeping watch over their flock by night.  9Then an angel of the Lord stood before them, and the glory of the Lord shone around them, and they were terrified.  10But the angel said to them, "Do not be afraid; for see—I am bringing you good news of great joy for all the people:  11to you is born this day in the city of David a Savior, who is the Messiah, the Lord.  12This will be a sign for you: you will find a child wrapped in bands of cloth and lying in a manger."  13And suddenly there was with the angel a multitude of the heavenly host, praising God and saying, 14"Glory to God in the highest heaven, and on earth peace among those whom he favors!"  15When the angels had left them and gone into heaven, the shepherds said to one another, "Let us go now to Bethlehem and see this thing that has taken place, which the Lord has made known to us."  16So they went with haste and found Mary and Joseph, and the child lying in the manger.  17When they saw this, they made known what had been told them about this child;  18and all who heard it were amazed at what the shepherds told them.  19But Mary treasured all these words and pondered them in her heart.  20The shepherds returned, glorifying and praising God for all they had heard and seen, as it had been told them.   The Word of the Lord.  Thanks be to God.
HOMILY  Over the years in your travels, maybe you have seen some of these billboards across the nation-all signed by God.  Big Bang Theory?  You've got to be kidding.  Keep using my name in vain and I will make rush hour longer.  What part of "thou shalt not" didn't you understand?  Have you read my #1 bestseller?  There will be a test.  Let's meet at My house Sunday before the game.  That "love thy neighbor" thing-I meant it.  My way IS the highway.  Don't make me come down there.  I don't question your existence.
~~~Now that I have your attention-you know, sometimes it's hard to get people's attention.  It is hard to get people to listen-to get them to focus on what you are saying.  When I talked to my girls as they were growing up, and now with my grandkids, I will often say "Look at my face" to make sure they are listening.  It's hard to get people's attention.                                                                                
~~~"This is a test of the Emergency Broadcast System-this is ONLY  a test".  We all know those words-and the FCC realized that we became too accustomed to it, so now they only play it about once a month.  It's hard to get people's attention.                    
~~~The Christmas story we hear tonight is so familiar to us that we often find it fails to capture our attention.  You only have to watch the evening news to KNOW without a doubt that people are not listening to God.                                                        
~~~As faithful Christians, it is our challenge to try to see the joy and wonder in this Christmas story for us-to rediscover the message God speaks to you and me tonight.  We need to stop, to listen, to look God in the face to really hear and pay attention to what God is saying to us in what he is doing for us.                                                         
~~~St. Luke can help us do that tonight.  His words help us hear and see what God wishes us to KNOW-what we NEED to hear anew.  Mary and Joseph went to Bethlehem to fulfill the Old Testament prophecy that the King of Kings was to be born in David's city.  St. Luke goes on to tell us that Mary gave birth to her Son and laid him in a manger because there was no room for them in the inn.  Her Son, long-promised as a gift to humanity to save us-all out of God's incredible love for us.
~~~Mary's child-Jesus-was born.  God's child-Jesus-was born.  Jesus whose name means "God saves".  Jesus, whose birth was foretold to Mary by the angel Gabriel.  Jesus who is proclaimed to be the Son of God, God with us, Emmanuel.  A gift of love like no other.                          ~~~And talk about attention grabbers!  Angels appear in the sky and tell shepherds all about this child-a Savior born in the city of David.                                                      
~~~THIS is the story we hear tonight.  THIS is what God wants us to pay attention to tonight.  THIS is our focus as children of God-to look and see and listen to Jesus, God's Son, as he came 2000 years ago to a manger in Bethlehem, as he comes tonight as we share his Body and Blood, and as we look forward to his coming again in glory at the end of time.  A gift of love in human form to save us, forgive us, and show us a love like no other.                                                                                            
~~~There's a song I learned as a kid-it's always been a favorite of mine-not in our worship book but maybe some of you know it-the words are simple-"We've got good news, good news, good news, good news, Christ the Lord will soon be found here-Hey hey anybody listening?  Hey hey anybody there?  Hey hey anybody listening?  Anybody care?"                                                                                                                       ~~~This year, let's give God our full attention.  Let's really listen and focus in on his words of love to us and hear again the actions he took to show us that love in human form.  Let's look into the face of Jesus our Savior and open our hearts to him and sharing his love with others-and when God wonders if anybody is listening, we can join with the shepherds, and the angels, the saints of all ages, St. Joseph, the Blessed Virgin Mary, and joyously respond-"Yes, Lord, we ARE listening!"  A blessed Christmas to you all!  Amen.
PRAYERS OF INTERCESSION     Joining our voices with the song of the angels, let us pray for the church, the world, and all who are in need.  A brief silence.
The shepherds sing, "Jesus Christ is born!" Let your church throughout the world proclaim this good news, over the hills and everywhere. Unite the voices of all your faithful people in songs of praise and rejoicing. Hear us, O God.  Your mercy is great.
Heaven and nature sing, "Joy to the world!" Give respite to flocks, fields, and those who tend them. Come near to us in the beauty of nighttime, the shining of the stars, and the hush of a world at rest. May our wonder at your creation rouse our care for all the earth. Hear us, O God.  Your mercy is great.
The angels sing, "Peace on earth!" Come quickly to still the strife of this world. Hush the noise of war and violence in places of unrest ( especially). Inspire leaders of nations to seek lasting peace and sustainable provision for all in their care. Hear us, O God.  Your mercy is great.
Mary sings melodies of comfort to her newborn child. Bring rest and reassurance to those facing struggles this night. Shelter travelers and those without homes. Console those who lie awake due to pain or anxiety. Heal those who are sick or hurting ( especially). Hear us, O God.  Your mercy is great.
Love sings through the sound of a new baby's cry. Bless new parents and expectant parents. Comfort those who long for children, especially those running out of hope or options. Surround families of every shape and size with your love and care. Hear us, O God.  Your mercy is great.
The heavenly chorus sings, "Glory to God in the highest!" We give you thanks for all the saints who have proclaimed your glory in word and deed ( especially). Let us join them this night in joyful praise around your eternal throne ( especially). Hear us, O God. Your mercy is great.
God of mercy, come quickly to us with grace upon grace as we lift these and all our prayers to you, in the name of Jesus.  Amen.
OUR FATHER…
BLESSING   Almighty God, the Father, + the Son, and the Holy Spirit be with us now and always.  Amen.
DISMISSAL  We go in peace to share the good news of Jesus and his love as together we are led by the Spirit to serve God and share Christ's love with all!   Thanks be to God!!!.
REGULAR WORSHIP TIMES OF SATURDAY (Dec 26) 5:30pm and SUNDAY (Dec 27)  8:30am in the parking lot and 10am in the Sanctuary this weekend!!!
NEW YEAR'S EVE – 4:00 PM in the parking lot.  Worship with us as we welcome 2021!!