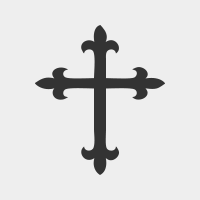 December 16, 2020
3rd Sunday of Advent               December 12-13, 2020
Dearest Brothers and Sisters in Christ at Hope Lutheran Church,
In his Christmas sermon for the year 1543, Martin Luther wrote: "the inn was full…There are many of you who think to yourselves; "If only I had been there! How quick I would have been to help the baby!"  Why don't you do it now?  You have Christ in your neighbor.  You ought to serve your neighbor, for what you do to your neighbor in need you do the Lord Christ himself."
Wow!  How timeless a message is this?  On Christ the King Sunday, Jesus reminded us that what we do for our brothers and sisters, we do for him.  Martin Luther says it again 1500 plus years later-and we are called to continue to do this today.  We are called to care for our brothers and sisters in need.  My friends, the need is great.  Food banks and homeless shelters are experiencing lines and calls for help in unprecedented numbers.  Folks who can usually manage to pay bills and get by are finding that they simply can't anymore.  The pandemic has increased disparity between the wealthy and the poor, and even those who were on the fringe simply can't make up the difference or get by with what they once had-illness, business losses, and ongoing economic stressors for so many have made needs among our brothers and sisters greater than most of us have ever seen in our lifetimes.
The food pantry here is a blessing as we partner with Jesus Loves You Ministry in providing food for those in need.  Our sewing ladies share blankets and toys with the needy, Christmas decorations are provided free of charge to provide a bit of holiday cheer, and the food helps those who run out of money when it comes to groceries.  Your generosity is a miracle to behold! God is working through you to make a difference in the lives of others.
In this season of Advent, as we prepare to celebrate the Birth of Christ at Christmas, we are called upon to point to Jesus, the Light of the world.  By sharing of what you have, you help others to see the light and love of Jesus.  Truthfully, when a person is hungry, they cannot hear about the love of Jesus over their growling stomachs.  Full bellies can open ears and hearts to hear the saving message of Jesus and his love.
Thank you for caring for others in Jesus' name.  Thank you for feeding the hungry and providing warmth to those who are cold.  Thank you for being a light in this world that points to Jesus and his love.  Together, let's continue to provide for the needs of our brothers and sisters and know, in our deepest hearts, that we are showing love to Jesus who loved us enough to become human, to live, and then die on the cross for our salvation.  We are showing our love for Jesus as we love our brothers and sisters.   It's all about living that cross-shaped life of love to which Jesus calls us in our Baptism as his disciples.  I love each of you and pray for you!  Pr. Jen+
Feast Day of St. Lucy
PRAYER OF THE DAY    Let us pray. Stir up the wills of your faithful people, Lord God, and open our ears to the words of your prophets, that, anointed by your Spirit, we may testify to your light; through Jesus Christ, our Savior and Lord, who lives and reigns with you and the Holy Spirit, one God, now and forever.  Amen.
READING John 1:6-8, 19-28   John's gospel describes Jesus as the "light of the world." John the Baptist is presented as a witness to Jesus, one who directs attention away from himself to Christ, the true light.                                                                                                             
A reading from John.    6There was a man sent from God, whose name was John.  7He came as a witness to testify to the light, so that all might believe through him.  8He himself was not the light, but he came to testify to the light.
19This is the testimony given by John when the Jews sent priests and Levites from Jerusalem to ask him, "Who are you?"  20He confessed and did not deny it, but confessed, "I am not the Messiah."  21And they asked him, "What then? Are you Elijah?" He said, "I am not." "Are you the prophet?" He answered, "No."  22Then they said to him, "Who are you? Let us have an answer for those who sent us. What do you say about yourself?"  23He said, "I am the voice of one crying out in the wilderness, 'Make straight the way of the Lord,' " as the prophet Isaiah said. 24Now they had been sent from the Pharisees.  25They asked him, "Why then are you baptizing if you are neither the Messiah, nor Elijah, nor the prophet?"  26John answered them, "I baptize with water. Among you stands one whom you do not know,  27the one who is coming after me; I am not worthy to untie the thong of his sandal."  28This took place in Bethany across the Jordan where John was baptizing.   The Word of the Lord.  Thanks be to God.
HOMILY On December 13, the church throughout the world celebrates the feast day of St Lucy, another defender of the faith and a wonderful Christian example for each of us as she pointed to Christ, the light of the world.  Once again in our Gospel, we hear about John the Baptist and how he said he was not the Messiah or Elijah, but he was the one chosen by God to point to the Christ, to draw attention to Jesus the Light of the world.  St. Lucy in her short life did the same thing-pointing to Christ as the light of the world and standing faithful in her proclamation that he was Lord and Savior and brought the true light of God into the world.                               
~~~~St. Lucy's Day or Santa Lucia, the Feast of St Lucy is a Christian feast observed on Dec 13.  According to tradition, Lucy was born to rich and noble parents in the year 283Ad on the Isle of Syracuse in Sicily.    Her father was a Roman, but died when she was five years old, leaving Lucy and her mother without a protective guardian.                                                                                            
~~~Lucy was a devoted Christian who had taken a vow of virginity and wanted to commit her entire life to following Jesus, but her mother, anxious about money and being left without a male protector, betrothed her to a pagan.  Lucy's mother, Eutychia, suffered from a long-term illness at  the time, and sent Lucy to the shrine of St. Agatha to offer prayers for her healing.  There, St. Agatha appeared to Lucy in a vision  and told her that her mother's illness would be cured through faith.  Lucy went home, encouraged her mother in the faith, and the mother was restored to health.  St. Lucy was able  then to convince her mother to cancel the wedding and offer whatever dowry there was to the poor.  Enraged, Lucy's suitor reported her to the governor for being a Christian, and like St. Nicholas, Lucy was arrested for her faith under the Emperor Diocletian who decreed it was treason to worship God and not the Emperor.  They threatened numerous things, but she remained firm in her faith.  She suffered brutal tortures, even hurting her eyes, but it is said that her eyes were miraculously restored.  She died  from her wounds as a martyr, a person who died for her faith, in the year 304AD at the age of 21.                                                                       ~~~In one story, before her arrest and subsequent death at the hands of her captors, it is said that Saint Lucy was working to help Christians who were hiding in the catacombs to prevent their arrest from the Roman forces.  It is said that in order to bring with her as many supplies like food and medicine that she could carry, needing both hands free, she attached candles to a wreath on her head so that she could see her way in the underground caverns to help those in need.                               
~~~The day chosen to honor St. Lucy, whose name means "Light" is December 13 because according to the ancient calendar, Dec 13 was winter solstice, the shortest day of the year, and St. Lucy's arrival and celebration meant that from then on, people could look for more light from the S-U-N as they anticipated the birth of the Light of the world, the S-O-N of God.                                                                                                 ~~~One story about Lucy is that long after her death, during a particularly severe famine in southern Sweden, Lucy was seen on Dec 13 in the front of a ship on a local lake, bringing sacks of flour to the starving residents-sacks that lasted the entire winter to provide enough bread for all.   They recognized her by the wreath of candles on her head, shining against the backdrop of a darkened winter sky.                                    ~~~~St. Lucy's feast Day is particularly celebrated in those countries where daylight is at a premium in the winter months-lots of Lutherans celebrate her feast day-and her day is a festival of light, signaling the beginning of the Christmas celebrations in places like Scandinavia and Nordic countries.  Young girls dress up in white gowns, representing their baptism, with a red sash symbolizing Lucy's martyrdom, and they wear a wreath of candles in their hair.  They sing songs about St. Lucy and bring goodies like cardamom bread and ginger cookies and saffron buns   and hot chocolate to their families, as well as walking in procession through the town, visiting and bringing gifts to those in the hospital or nursing homes.  The celebration of St. Lucy's Day is said to help them live the winter-darkened days with enough light and love to get them through-all representing Jesus, the Light of the World whose arrival in our world made God's love so very personal for each of us.   Jut as a point of interest, many eye surgery centers are named for St. Lucy as a reflection of the miracle of her restored sight after her torture.  Port cities also carry her name especially in areas where Scandinavians have settled in this country and around the world.  Port St. Lucie in Fla being one.                                                                                                                
~~~~St. Lucy whose name means light, was a young woman who glowed and radiated her love for Jesus.  She put her life on the line to bring supplies to those hiding from persecution, and even in spite of torture, she remained faithful to her love for Jesus and her determination to help the poor and share the light and love of her Savior, the Light of the World.                                                                       
~~~  St. Lucy reminds us, as John the Baptist does, that we are to prepare the way of the Lord and point to the light of Christ.  St.   Lucy, whose name means light, is celebrated on what was considered to be the shortest day of the year so that as she was remembered, and the days moved closer to celebrating the Birth of Jesus, that the light was coming ever closer, the light was growing ever brighter and staying longer as people prepared to celebrate the Birth of the Light of the world.  We light candles at Christmas partly because of St. Lucy as one who pointed to the light of the world, and we are invited in Advent to remember that Christ is our LIGHT and we are to allow him to shine through us into the shadows of our world as we show love and light to those around us.                                                                                                   ~~~As we heard in our Gospel, John the Baptist came to testify to the light, so that all might believe through him.  He himself was not the light, but he came to testify to the light.  St. Lucy was one who also testified and remained faithful to the light of Christ-and my friends, that is our calling, too.  We stand in the world, letting Christ's love and light shine through us-and the world needs this now as much as it ever did.  Like St Lucy, like John the Baptist, testify to the light-let's  work together as we are led by the Spirit to serve God and share Christ's love with all.  Christ is our light— let's let it shine for all to see.  Amen.
PRAYERS OF INTERCESSION   God of power and might, tear open the heavens and come quickly to this weary world. Hear our prayers for everyone in need.       A brief silence.
God of preachers and messengers, you have entrusted your church with the work of proclaiming good news. Strengthen the witness of bishops, pastors, deacons, church musicians, lay leaders, and all people who contribute their prayers and talents to public worship.  Embed your word in their hearts. Hear us, O God. Your mercy is great.
God of every living creature, you announce the year of your favor for all of creation. Extend your kindness and relief to endangered animals and plants. Strengthen the human beings who rely on the rhythms of nature to make their living. Hear us, O God. Your mercy is great.
God of all peoples and nations, you plant us as your oaks of righteousness and ask us to care for one another. Be present with the leaders of every nation as they govern. Give them a spirit of righteousness, that your goodness and mercy is revealed through their actions. Hear us, O God. Your mercy is great.
God of the powerful and helpless, you clothe us with strength when our spirits are weak and weary. Bestow your spirit upon this congregation and empower us to comfort the people who turn to us in times of need. Make your church a place of refuge and healing. Look after all those we name before you, especially…Hear us, O God. Your mercy is great.
God of sinners and saints, you offer joy even in the midst of our grief. We are grateful for the beloved, imperfect people whose lives testified to your radiant love, especially Lucy, martyr of the church. Anoint all who mourn with the oil of gladness. Hear us, O God. Your mercy is great.
Draw near to us, O God, and receive our prayers for the sake of your Son, Jesus Christ our Lord. Amen.
OUR FATHER…
BLESSING  Almighty God, the Father, + the Son, and the Holy Spirit be with us now and always.  Amen.
DISMISSAL  We go in peace to prepare the way of the Lord as together we are led by the Spirit to serve God and share Christ's love with all!  Thanks be to God!!!
HOPE HAPPENINGS
We welcome all who worship with us today.  Please complete one of the visitor cards at our guest table.  If you would like to make Hope your church home, please speak to Pastor Jen.  Everyone is welcome at Hope Lutheran Church.
Next Week's Readings:  2 Samuel 7:1-11, 16; Romans 16:25-27; Luke 1:26-38
The October thru December Word in Season Devotionals are available on the narthex table.
LAY SERVANTS                                                          FINANCIAL STATUS AS OF 11/30/2020
Altar Guild:  Candy Ogden                                               Income YTD              $115,315.36
Usher:  Alan & Cindy Beicht                                            Expenses YTD          $124,558.59
Counters: Alan & Cindy Beicht                                        YTD Deficit               $  9,243.23
PRAYER LIST  Please call the church office or email Pr. Jen with any prayer requests you may have so they may be shared with the congregation. 
Please continue to hold in prayer: 
Donna and Tipper as they seek God's mercy and healing
Dawn for healing
Carol for healing, hope, and God's will.
Laura Everill, daughter of Phyllis and Tom Agness, residing in a healthcare facility
Walter Crowley, husband of Kathryn and father of Ginger Toomire recovering from pneumonia
Joyce,  sister in law of Elaine Dougan, recovering from brain cancer surgery
John Greene, Millie's husband, for strength and healing
Cheryl Burke who is in need of healing
Larry and Barbara Brady, as they focus on healing
Pr. Pat for healing
Jean and David for healing
Ian, nephew of Barbara Johnson, as he goes through testing
Susan for healing
Jason for healing
Pr. Marilyn for healing
Healing for all those infected by Covid 19 and flu
For all people to remain safe and show wisdom and love to all
NEW AT HOPE
2021 PROPOSED BUDGET – Enclosed in this bulletin is the 2021 Proposed Budget.  Please review and if you have any questions, please call the office at 941-697-2345.  Membership will have the opportunity to vote on this budget after all services on December 12-13, 2020 in a truly short annual meeting.  The budget is the only item on the agenda.
POINSETTIA PLANTS – If you would like to purchase a Poinsettia plant in memorial to or in honor of someone, please complete the sign-up sheet in the narthex or contact the office at 941-697-2345.  A $15.00 donation per plant is requested.
SPECIAL THANKS TO STEVENS FLORIST for our beautiful flowers each week which they provide at a very affordable rate.  If you need flowers, their phone number is (941) 475-6702
PEG LONG – Tel Hai Retirement Community is working on a little surprise for their residents this Christmas. If you would like to send Dr. Peg a card, her address is: Dr Margaret Long, Lakeview at Tel Hai, PO Box 190, Honey Brook, PA 19344.
ROBERT JOHNSON – If you would like to send a card to Bob, His address is Robert Johnson, Prairier Homes – House of Faith, 1462 Kenwood Drive, Room 8, Menasha, WI  54952.
WOMEN OF HOPE –Please contact the nominating committee (Marlene Outherbridge, Cindy Beicht or Fran Kostrowsky) if you would like to be considered for an officer position for the upcoming term.  Next meeting January 17, 2020.
BIBLES AND BAGELS Please join us Mondays from 10:00 – 11:00 AM for Bible Study and sharing in the Fellowship Hall.
WORSHIP OPPORTUNITY AT HOPE!!  Wednesdays at 10:00 AM there will be worship in the parking lot for all those who wish to join us for prayer, a brief homily and study of Scripture and sharing in the Eucharist.
BIBLE STUDY ON THE ACT OF THE APOSTLES ONLINE!!!!
Pr. Cheryll Armstrong-Kaukis is hosting a Bible Study based on the amazing book of Acts.  If you would like to be a part of this group, please contact Pr Cheryll
ADVENT WEDNESDAY SERVICES will be held on December 2 nd, 9 th, 16 th at 4:00 PM in the parking lot.  Worship with us as we prepare to celebrate the Birth of Emmanuel, God with us.
COMMUNITY CHRISTMAS CAROLING –Sunday, December 20, 2020 at 4:00 PM
CHRISTMAS EVE WORSHIP will be held at 4:00 PM, 5:30 PM (parking lot), and 7:00 PM.  Christmas Day will be held at 10:00 AM in the parking lot.
NEW YEAR'S EVE – 4:00 PM in the parking lot.  Worship with us as we welcome 2021!!
HYMN REQUESTS       
If there are any particular hymns that you would like to hear at worship, please submit the names to Pastor Jen at 
.  If our licensing agreement permits, look forward to hearing them soon.
HOPES AND DREAMS FOR HOPE – If you have a suggestion for a Hope or Dream for Hope Lutheran Church, Pastor Jen and your council would love to hear it.  Please feel free to place any Hope or Dream in the mailbox in the hallway leading to the Fellowship Hall.  All requests will be kept confidential and you will receive a timely response.