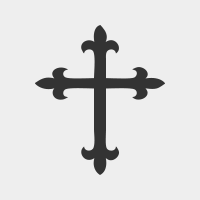 December 4, 2020
Dearest Brothers and Sisters in Christ at Hope Lutheran Church,                               
Two posts that seemed worthy of sharing with you:  First, "A Wish for the Week Ahead:
May we be comfortable with imperfect gratitude as we deal with the reality before us versus the reality we wanted.
May we find ways to celebrate and appreciate what we have, and may we share if we're able.
May we resist the urge to compare, and instead may we inhabit each moment as best we can.
May our coffee (or tea), our care for one another, and our patience fill our cups and our hearts."
Secondly, "Today, look for the good. Today, see the wonder. Today, care for others. Today, love fiercely. Today, give back. Today, be kind."
Both of these statements let u know that while these days are imperfect at best, and in many cases less than what we usually expect at the holidays due to pandemic and protecting the health of those we love, imperfect as they are, they can still be good.  We can focus on TODAY and the difference we might make in sharing the light and love of Jesus with others-a smile or a word of thanks to the cashiers or servers, a friendly wave to the person next to us at the gas station, a card in the mailbox of someone you know needs to be remembered.  Yes, these days may be imperfect, but you know, WE are imperfect, too.
Advent reminds us that in these four weeks we have time to prepare for the coming of Jesus at Christmas and at the end of time.  He is the ONE who WAS, the ONE who IS, and the ONE who IS TO COME-our Savior and Lord.  In these four weeks of Advent, we reflect on our imperfect world and our imperfect selves and give thanks for the fact that, in spite of our imperfection, the PERFECT ONE came to save us from ourselves, our sinful selves.    That's how amazing God's love is-taking away the death that our sins bring and lifting us up in light and love through Jesus' death and resurrection-all out of love for us.  So, dear Advent people-share the light of Christ!  Share the love of Christ!  TODAY!!!!!!                                                 
I love each of you and pray for you!  Pr. Jen+
1st Sunday of Advent               November 28-29, 2020
PRAYER OF THE DAY  Let us pray. Stir up your power, Lord Christ, and come. By your merciful protection awaken us to the threatening dangers of our sins, and keep us blameless until the coming of your new day, for you live and reign with the Father and the Holy Spirit, one God, now and forever.  Amen.
READING Mark 13:24-37  Jesus encourages his followers to look forward to the day when he returns in power and glory to end all suffering. A reading from Mark.  [Jesus said:]  24"In those days, after that suffering, the sun will be darkened, and the moon will not give its light, 25and the stars will be falling from heaven, and the powers in the heavens will be shaken.
26Then they will see 'the Son of Man coming in clouds' with great power and glory.  27Then he will send out the angels, and gather his elect from the four winds, from the ends of the earth to the ends of heaven.  28"From the fig tree learn its lesson: as soon as its branch becomes tender and puts forth its leaves, you know that summer is near.  29So also, when you see these things taking place, you know that he is near, at the very gates.  30Truly I tell you, this generation will not pass away until all these things have taken place.  31Heaven and earth will pass away, but my words will not pass away.  32"But about that day or hour no one knows, neither the angels in heaven, nor the Son, but only the Father.  33Beware, keep alert; for you do not know when the time will come.  34It is like a man going on a journey, when he leaves home and puts his slaves in charge, each with his work, and commands the doorkeeper to be on the watch.  35Therefore, keep awake—for you do not know when the master of the house will come, in the evening, or at midnight, or at cockcrow, or at dawn,  36or else he may find you asleep when he comes suddenly.  37And what I say to you I say to all: Keep awake."  The Word of the Lord.  Thanks be to God.
HOMILY It was a cold winter day. An old man walked out onto a frozen lake, cut a hole in the ice and dropped in his fishing line. He was there for almost an hour, without even a nibble, when a young boy walked out onto the ice, cut a hole in the ice not far from him. The young boy dropped his fishing line and minutes later he hooked a Largemouth Bass. The old man couldn't believe his eyes but chalked it up to plain luck. But, shortly thereafter, the young boy pulled in another large catch.                      ~~~The young boy kept catching fish after fish. Finally, the old man couldn't take it any longer. "Son, I've been here for over an hour without even a nibble. You've been here only a few minutes and have caught a half dozen fish! How do you do it?" The boy responded, "Roo raf roo reep ra rums rrarm."  "What was that?" the old man asked.Again the boy responded, "Roo raf roo reep ra rums rarrm." "Look," said the old man, "I can't understand a word you're saying."  The boy spit the contents of his mouth into his hand and said, "You have to keep the worms warm!"                        
~~~It would seem the older man just wasn't ready, right? Being ready, being prepared can be important-ready to welcome a new baby into the family, being ready to take the vows of marriage, being ready to start a new job, ready for retirement-we all know that we need to prepared, ready, because if we are not, it can make things so much more difficult, right?  Being ready.                                                                       ~~~And as Christians, of all the things that we need to be ready for, the most important preparation we can make is for the return of the Lord.  In our Gospel, Jesus instructs his followers, US, to always be ready for the day of his return.  Jesus says; "Beware, keep alert; for you do not know when the time will come.  Don't be asleep when the time comes-keep awake!"                                                     
~~~ Jesus is coming back.  He has promised that again and again.  The same Lord who was born a Babe in Bethlehem and lived and offered his life on the cross and then rose at Easter, ascended into heaven, that same Lord and Savior IS COMING BACK!  The Bible tells us the good news that Jesus is coming back and each time it also reminds us to be ready for his appearing. When it will be, no one knows.  Jesus says; "But about that day or hour no one knows, neither the angels in heaven, not the Son, but only the Father."                                                       ~~~So bottom line, we don't know when, but we do know that Jesus is coming back.  And because we know that because Jesus loves us enough to tell us, we don't want to be unprepared, caught napping, we want to be ready.                                                      
~~~Now the way that the world gets ready for Jesus is pretty obvious.  Even this year when things are so different, the world is preparing to celebrate the arrival of Santa,  and the birth of Jesus-in that order.  Black Friday shopping began LOOOOONG  before Thanksgiving and everywhere you look, in brick and mortar stores, the decorations are up.  Christmas music is on the radio.  And while the holidays may be quite different this year in order to protect loved ones' health, we still know the world is getting ready to celebrate Santa.                                      ~~~So how do we, as Christians, prepare to celebrate the gift of God's Son?  How do we prepare ourselves, how do we get ready, as our Gospel warns, to greet the Savior on his return?    Well, in the church, we have the blessed gift of Advent.  Four weeks to prepare ourselves to celebrate the birth of Jesus.  Advent is our preparation time, a time of watchful waiting.  Many churches overlook the significance of Advent and start to celebrate Christmas at the beginning of December.  Honestly, when that happens, not only is the gift of Advent overlooked, but by the time Christmas actually arrives, people are too worn out to truly celebrate it.                                                         
~~~Here at Hope, we celebrate Advent, basking in the unique and special gift that it is.  Advent is a time for waiting and preparing.  It is a time when we can dwell on the hopeful anticipation of celebrating the Savior-the one who was, born as baby in  Bethlehem, the one who is-born anew for us on the altar as we celebrate his Body and Blood given and shed in Holy Communion, and the one who is to come-the one who will return in power and great glory at the end of time as we hear in our Gospel today.  It is a time when we take a pause from the loud and busy world to pray and meditate, to reflect on our relationship with God and each other, to study together and share together God's great love for us.  We prepare together through Scripture, quiet, hope-filled prayers, worship, and music. We prepare our lives to greet the Savior at Christmas and work ever harder to share his light and love in the world.
~~~Together,  we prepare as we share this journey over these four weeks and as this wreath burns ever more brightly. We have weekend worship, yes-but there's also Wednesday 4pm Advent worship in the parking lot.  We stick to the Advent liturgy and hymns as we wait and prepare as Jesus calls us in this Gospel.   And this year, weird and difficult as it has been, we also have the added gift of the feast days of Sts. Nicholas and Lucy on Dec 6 and 13 falling on the next two weekends-so even though we have quiet, reflective worship, we have the added gift of fun and joy as we learn about the lives and the Christ-like examples of these two saints of the church who shared the light and love of Christ with the world.  Such a gift-especially this year!!!                                                                                                                 
~~~And will we be ready for the return of Jesus when he arrives?  We will be well ahead of it all if we see Advent as it is meant to be-a time for reflection, a time for renewal, a time for re-committing ourselves to the Lord's business.
~~~Jesus is coming back-he is ready-his promises are sealed by his cross and resurrection.  He is coming into our hearts and homes as he born to us at Christmas.  He is coming in a very real way when the Word literally makes flesh and blood once more of bread and wine as the altar becomes the cradle, the manger, in Holy Communion. And he is coming again one day in power and might to share with us the great and promised feast which will have no end.                                                        
~~~Jesus is coming-he is ready and we can be ready too if we listen again and heed the words of our Gospel-"Therefore, keep awake-for you do not know when the master of the house will come….and what I say to you I say to all-KEEP AWAKE!"  This Advent, share the light and love of Jesus with even more energy than ever before!  My friends, let's stay WOKE together!!!! A blessed Advent to you all! Amen.
PRAYERS OF INTERCESSION  God of power and might, tear open the heavens and come quickly to this weary world. Hear our prayers for everyone in need.       A brief silence.
We pray for the ministry we share in Christ's name. Open our hearts to your call for justice, peace, and healing. Attune us to the needs of the world as you draw near. Hear us, O God.  Your mercy is great.
We pray for this planet in need of restoration: for devastated habitats, polluted waters, thawing ice, blazing fires, swelling floods, and long-lasting droughts. Renew the face of the earth and our relationship to it. Hear us, O God. Your mercy is great.
We pray for all people who care for others in our community and around the world. Fill them with compassion and the power to respond with justice for those who are oppressed, with welcome for those who are excluded, and with relief for those who suffer. Hear us, O God. Your mercy is great.
We pray for the people in our families and congregation who live with depression, anxiety, chronic pain, addiction, and other invisible illnesses , especially…. Ease their suffering and support them when they struggle. Hear us, O God. Your mercy is great.
We give thanks for the lives and witness of those who died while waiting for justice, peace, or healing, those whose names we know and those whose names are known only to you. Hear us, O God. Your mercy is great.
Draw near to us, O God, and receive our prayers for the sake of your Son, Jesus Christ our Lord. Amen.
OUR FATHER…
BLESSING Almighty God, the Father, + the Son, and the Holy Spirit be with us now and always.  Amen.
DISMISSAL  We go in peace to prepare the way of the Lord as together we are led by the Spirit to serve God and share Christ's love with all!  Thanks be to God!!!
HOPE HAPPENINGS
We welcome all who worship with us today.  Please complete one of the visitor cards at our guest table.  If you would like to make Hope your church home, please speak to Pastor Jen.  Everyone is welcome at Hope Lutheran Church.
Next Week's Readings: Isaiah 64:1-9; I Corinthians 1:3-9; Mark 13:24-37
The October thru December Word in Season Devotionals are available on the narthex table.
PRAYER LIST
Please call the church office or email Pr. Jen with any prayer requests you may have so they may be shared with the congregation. 
Please continue to hold in prayer:
Gale, Sue Spisak's brother, in need of healing.
Ted foltz, brother in law of Delores Hall, for healing
Barbara Musgraves for healing from shingles
Carol for healing, hope, and God's Will
Bob Kostrowsky for healing
Laura Everill, daughter of Phyllis and Tom Agness, residing in a healthcare facility
Walter Crowley, husband of Kathryn and father of Ginger Toomire recovering from pneumonia
Joyce,  sister in law of Elaine Dougan, recovering from brain cancer surgery
John Greene, Millie's husband, for strength and healing
Cheryl Burke who is in need of healing
Larry and Barbara Brady, as they focus on healing
Pr. Pat for healing
Sandy for healing
Jean and David for healing
Ian, nephew of Barbara Johnson, as he goes through testing
Susan for healing
Jason for healing
Pr. Marilyn for healing
Healing for all those infected by Covid 19
For all people to remain safe and show wisdom and love to all
NEW AT HOPE
HOPE'S LOVE PANTRY UPDATE Many of our neighbors have become aware of Hope's Love Pantry and are using it regularly.  In these hard times where there are many layoffs due to the virus, help is needed for food & supplies.  Hope Lutheran Church's Love Pantry is open to anyone in need and it is refilled twice weekly.  Donations may be left in the pantry or containers located to the left of the main entrance of the church.
BIBLES AND BAGELS Please join us Mondays from 10:00 – 11:00 AM for Bible Study and sharing in the Fellowship Hall.  Physical Distancing and sharing in Scripture and discussion are blessings we can share together!!  All are welcome
WORSHIP OPPORTUNITY AT HOPE!!  Wednesdays at 10:00 AM there will be worship in the parking lot for all those who wish to join us for prayer, a brief homily and study of Scripture and sharing in the Eucharist.  Prayer is always a good thing, but considering how things are in our community, our country, and our world right now, our calling as Christians is to be even more fervent and vigilant in our payers, focusing our attention on God's Word and sharing in the life-giving and hope-filled gift of Jesus' Body and Blood in Holy Communion.   ALL ARE WELCOME!  Spread the Word!!  
BIBLE STUDY ON THE ACT OF THE APOSTLES ONLINE!!!!
Pr. Cheryll Armstrong-Kaukis is hosting a new Bible Study based on the amazing book of Acts.  If you would like to be a part of this group, please contact either the church office or Pr Cheryll directly at 
 and let her know to sign you up!  Please join us as we discover anew the growth of the church in the earliest days and how that impacts our faith today!!
NEW FM RADIO STATION. Anyone can now listen to worship in their vehicles by tuning into FM Radio station 88.3.  All services will be broadcast on radio station FM 88.3.
HYMN REQUESTS       If there are any particular hymns that you would like to hear at worship, please submit the names to Pastor Jen at 
.  If our licensing agreement permits, look forward to hearing them soon.
HOPES AND DREAMS FOR HOPE – If you have a suggestion for a Hope or Dream for Hope Lutheran Church, Pastor Jen and your council would love to hear it.  Please feel free to place any Hope or Dream in the mailbox in the hallway leading to the Fellowship Hall.  All requests will be kept confidential and you will receive a timely response. 
ADVENT WEDNESDAY SERVICES will be held on December 2nd, 9th, 16th at 4pm in the parking lot. Join us as we prepare to greet the one born at Christmas, Emmanuel, God with us.
COMMUNITY CHRISTMAS CAROLING – Save the date – Sunday, December 20, 2020  4pm.  All are welcome!! 
CHRISTMAS EVE WORSHIP will be held at 4:00 PM, 5:30 PM in the parking lot, and 7:00 PM.  Christmas Day will be held at 10:00 AM in the parking lot. 
Thanksgiving Eve worship on Wed. Nov. 25 at 4pm in the parking lot.  All are welcome!
New Year's Eve Dec 31 at 4pm in the parking lot.