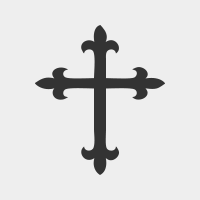 10/3-4/2020 Feast of St. Francis of Assisi
October 9, 2020
Feast of St. Francis of Assisi October 3-4, 2020
Dearest Brothers and Sisters in Christ at Hope Lutheran Church,
We all heard with sadness that our President and First Lady as well as numerous members of the White House and advisors have contracted Covid. We join with people of faith around the country and the world who pray for their healing. As our own Presiding Bishop, Bishop Elizabeth Eaton wrote: "Today, we ask our Evangelical Lutheran Church in America family and friends to join together in prayer for the President, First Lady and all who are affected by COVID-19 in the White House, as well as all the people and their families in our nation and around the world who are continuing to suffer or who have died from the effects of COVID- 19. In a week when the world grieves more than 1 million lives lost during this pandemic, our prayers are unceasing. "
I ask that you join with me in prayer for all who suffer from this terrible illness, including the President and First Lady, all who are suffering because of this illness in body, mind, or spirit around our country and around the world, for loved ones of those who have succumbed to this virus, for care-givers of all affected, for those who struggle with other illnesses which continue in the midst of this pandemic, for those who struggle with job loss, job insecurity, and financial concerns, for those who suffer from isolation or neglect or abuse, and for all in need.
Beginning Wednesday, Oct 14, at 10am, you are all invited to join with me in the parking lot for mid-week worship centered on Word and Sacrament. The Word will be in the form of a brief Bible Study on the lectionary text for the day, and we will share Holy Communion as well as a litany-a form of prayer-for peace and healing for ourselves, our community, our country, and the world. We need more prayers than ever now and I urge and invite you all to join me-either sitting in the parking lot if you wish in a lawn chair you bring, or in your cars with the AC blowing and listening over 88.3fm. Join us as together we lift our voices to God in praise, in love, and in honest and heartfelt pleas for the healing we all so desperately need. Wednesday. Oct. 14. 10am. Parking lot. I hope you can join us.
Oh, and two quick things-shared by me and endorsed by medical professionals throughout our world-1. Please get a flu shot! 2. Please wear a mask and sanitize your hands. Please, as we can all see, it really does matter as we show our love and compassion for those around us when we do these things-they truly are acts of love.  In Jesus' love, Pr. Jen+
Feast of St. Francis of Assisi October 3-4, 2020
PRAYER OF THE DAY Let us pray. O God, by whose gift Saint Francis was conformed to Christ in poverty and humility, grant that, by walking in Francis' footsteps, we may follow your Son, and, through joyful charity, come to be united with you. Through our Lord Jesus Christ, your Son, who lives and reigns with you in the unity of the Holy Spirit, one God, for ever and ever. Amen.
READING GOSPEL          Matthew 11:25-30  A reading from Matthew. 25  At that time Jesus said, "I thank [a]  you, Father, Lord of heaven and earth, because you have hidden these things from the wise and the intelligent and have revealed them to infants;  26  yes, Father, for such was your gracious will. [b]   27  All things have been handed over to me by my Father; and no one knows the Son except the Father, and no one knows the Father except the Son and anyone to whom the Son chooses to reveal him. 28  "Come to me, all you that are weary and are carrying heavy burdens, and I will give you rest.  29  Take my yoke upon you, and learn from me; for I am gentle and humble in heart, and you will find rest for your souls.  30  For my yoke is easy, and my burden is light. The Word of the Lord. Thanks be to God.
HOMILY Today is the Feast day of St. Francis of Assisi, arguably one of the most beloved and well-known saints in all Christendom. Today is the day where we especially thank God for all those who provide woofs, tweets (not the social media kind of tweets), meows, and screeches in our lives. Francis lived in the late 12th and early 13th centuries and formed a monastic order that, to this day, draws Franciscan women and men into the service of humanity in some of the most difficult and forgotten places.
~~~I love Francis for a lot of reasons. He exemplified servanthood, diakonia, in its very best sense by living in extreme poverty and dedicating his life to loving service of the poor who were marginalized and cast off by society. St. Francis was a deeply humble, compassionate servant of Christ and the world.
~~~I also love Francis because he lived a life apart from Christ only to ultimately take on the full yoke-full discipleship- of Christ. The complete conversion of life entered into by Francis, confirmed that, in the words we heard from Paul's letter to the Galatians, "a new creation is everything!" There is tremendous hope in the story of his conversion. As a young man, Francis lived a life filled with self centeredness. Knowing what became of him gives us hope that we, sinners that we are, may find a way to fully accept Jesus's call and be filled with the strength required to become a new creation. God can use US, sinners as we are and God can change us! There is such hope in this!
~~~Francis was a spoiled child and spent his parent's money without care or control.  He knew how to party, I mean PAR-TAY- and did so with great gusto and great frequency! Francis's conversion of life — becoming a "new creation" — took many years. God worked in Francis by giving him a depth of compassion and love for the poor. That love for the poor later translated into Francis embracing extreme poverty and seeing such poverty as the spiritual food that would give him rest for his soul and make the yoke of Christ an easy yoke. He referred to his "Lady Poverty" and embraced her completely finding both beauty and joy in the absence of material things.
~~~~This transformation was not easy at first. The young men with whom he had eaten so many suppers and sung so many songs, now poked fun at him, and even his brother joined in the cruel sport. Francis was too tender-hearted not to be hurt by all this, but he never answered angrily. He thought: "It is because they do not understand." But, if his rich friends were unkind, the poor folk who had loved him for his gentle words and for his gifts, when he was the proud young merchant, loved him the better now that he shared everything with them, including poverty, and was ready to share his crust of bread with any hungry man. At the little hospital where Francis had gone first in splendid clothes, with a full purse at his side, the lepers were surprised to see him come so poorly dressed, with no horse and no money. But, when they saw how gently he took care of those who were most sick and helpless, they called him "Brother Francis"; and they forgot their suffering while he talked and sang to them.
~~~Through this incredible gift of love, Francis was able to do what most of us would think impossible. There was a time when he would be disgusted by the site of a leper.  At one point after his conversion, he faced a man with leprosy, embraced the man and put some coins in his hand. Emboldened by this victory of love, he went immediately to a leper colony and begged the pardon of those there, lingered for a while, distributed money to them and left only after kissing them all. He had fully taken on the yoke and burden of Christ, he had become a "new creation" and that was "everything".
~~~In the Gospel appointed for this feast day, we hear Jesus saying; 28  "Come to me, all you that are weary and are carrying heavy burdens, and I will give you rest.  29  Take my yoke upon you, and learn from me; for I am gentle and humble in heart, and you will find rest for your souls.  30  For my yoke is easy, and my burden is light." This was the yoke, the partnering that Francis took to heart-becoming a new creation as he partnered with Jesus, sharing the yoke of Jesus, as he lived his life of love for others.
~~~Blessed Francis sold sell all of his possessions and gave away the proceeds. He led a life that did not concern itself with the building up of possessions on earth and he invited the disabled, the lame and the blind to his banquet. He called the sun, the moon, the stars, and all animals his brothers and sisters.
~~~To be honest, the thought of such a radical transformation might scare us.. I don't think many of us will leave here today and begin imitating everything Francis had become. That's ok-that was his path and it may be our path is different. However, what can we do with the Gospel and Francis; example of following in Jesus' steps?  What does this Gospel and Francis' example teach US?
~~~We face the same questions that Francis faced. The question is not if we shall be burdened (because we will be burdened) but by what we shall be burdened? Not if we shall be yoked (because we will become yoked), but to whom we shall be yoked? Stuff or Jesus??That's the question placed on our hearts when we are gifted with Baptism. We have many contemporary examples from whom we can learn much.
~~~Millard Fuller left a high-powered career to found Habitat for Humanity with his side-kick President Jimmy Carter which builds multiple houses a day around the world. Like Francis, Fuller chose a different burden and he chose to whom he would be yoked-to Jesus in order to make difference in the world in Jesus' name.
~~~In 1995, Dr. Bill Warren left his private pediatric practice in Sandy Springs to fulfill a calling; he wanted to serve Atlanta's neediest residents. He founded The Good Samaritan Health Center in downtown Atlanta. The center had more than 17,000 patient visits last year providing a comprehensive range of medical services to patients without the means to afford care. He chose a different burden and he chose to whom he would be yoked–to Jesu sin order to make a difference in the world in Jesus' name. These men became new creations. And we can, too.
~~~Jesus says; "Come to me" – a very personal invitation — and then says; "I will give you rest" — once again, intensely personal. We can believe that this is a personal invitation to each of us. An invitation to become a new creation, a changed life, a transformed life-style through intimate relationship with Him where we can make a difference in the world in Jesus' name. It's the same relationship that St. Francis accepted and where he found rest for his soul. The question before each of us is; "do we accept the invitation as Francis did, or do we send our regrets?" Our Lord is
waiting for our response. Amen.
PRAYERS OF INTERCESSION  With confidence in God's grace and mercy, let us pray for the church, the world, and all those in need. A brief silence.
Holy God, you call us to work for peace and justice in your world. Refresh the church with your life, that we may bear fruit through work and service. Lord, in your mercy, hear our prayer.
Thank you for the abundant harvest of the earth. May we be inspired by your servants who cared deeply for your creation, especially Francis of Assisi, whom we commemorate today. Help us, like St. Francis, to regard all your creation as our brothers and sisters. Bless our pets whom we hold dear. Lord, in your mercy, hear our prayer.
Curb the impulses of greed and pride that lead us to take advantage of others. Grant that world leaders seek the fruits of the kingdom for the good and welfare of all people. Lord, in your mercy, hear our prayer.
Sustain all who suffer with the promise of new life. Assured of your presence, heal our pain and suffering, and equip us to embrace all bodies aching for wholeness of mind, body, and soul. We call to mind those who are struggling today (especially). Lord, in your mercy, hear our prayer.
Thank you for the saints who teach us to live faithfully in your world, especially St. Francis of Assisi. May our chorus join theirs until our labor is complete. Lord, in your mercy, hear our prayer.
Listen as we call on you, O God, and enfold in your loving arms all for whom we pray, in the name of Jesus Christ our Lord. Amen.
Together, let us pray the prayer attributed to St. Francis:  Lord make me an instrument of your peace Where there is hatred, Let me sow love; Where there is injury, pardon; Where there is doubt, faith; Where there is despair, hope; Where there is darkness, light; And where there is sadness, Joy.
O Divine Master grant that I may not so much seek to be consoled as to console; To be understood, as to understand; To be loved as to love.  For it is in giving that we receive. It is in pardoning that we are pardoned.  And it is in dying that we are born to eternal life. Amen.
OUR FATHER…
BLESSING  Almighty God, the Father, + the Son, and the Holy Spirit be with us now and always. Amen.
DISMISSAL  We go in peace with grateful hearts for all God has done for us as together we are led by the Spirit to serve God and share Christ's love with all! Thanks be to God!!!
Hope Lutheran Church-Gulf Cove
14200 Hopewell Ave, Port Charlotte, FL 33981
Church phone: 941-697-2345
Email:
Pr. Jen Schaefer-cell-813-391-2027
Pr. Jen's email:
Our purpose at Hope is that we are led by the Spirit to serve God and share Christ's love with all!
HOPE HAPPENINGS  We welcome all who worship with us today. Please complete one of the visitor cards at our guest table. If you would like to make Hope your church home, please speak to Pastor Jen.
Everyone is welcome at Hope Lutheran Church.
Next Week's Readings: Jonah 3:10–4:11; Philippians 1:21-30; Matthew 20:1-16
The new Word in Season Devotionals, beginning Oct 1 are available on the narthex table. If you need one mailed to you, please call the church office.
LAY SERVANTS
Altar Guild – Gail Zahs & Delores Hall
Ushers – Alan & Cindy Beicht
Counters – Marlene Outerbridge & Barb Musgrove
FINANCIAL INFO  Two Air Conditioners = $11,180 goal: As of 09/13/2020, you generously donated $6,995 or 62.6% of total AC expense
PRAYER LIST  Please call the church office or email Pr. Jen with any prayer requests you may have so they may be shared with the congregation.
Please continue to hold in prayer:
Laura Everill, daughter of Phyllis and Tom Agness, residing in a healthcare facility
Walter Crowley, husband of Kathryn recovering from pneumonia
Joyce, sister in law of Elaine Dougan, recovering from brain cancer surgery
John Greene, Millie's husband, recovering from surgery
Cheryl Burke who is in need of healing
Ava for healing
Larry and Barbara Brady, as they focus on healing
Lorraine Maass for comfort and healing
Bob & Jean Schleuter for God's comfort and strength
Leah Carley for healing and comfort
Jean and Clair Miller for healing
Pr. Pat for healing
Sandy for healing
Paul Scott for healing
Rosie for safety in travel and healing
Barbara Henderson, Bob Hermann's daughter, for strength and healing
Jean and David for healing
Susan for healing
Jason for healing
Pr. Marilyn for healing and strength
Those who are in need or ill in any way, those who are lonely, those who are frightened, those who grieve, those living in the paths of storms, those caring for those who are ill, those who are victimized by racism
NEW AT HOPE
WOMEN OF HOPE Meeting will be held October 18, 2020 at 10:45 AM.
OCTOBER COUNCIL MEETING will be held on October 11, 2020 at 11:00 AM.
COUNCIL UPDATE – Jill Mead was appointed Vice President and will be filling in for President Larry Brady while he is focused on healing.
ADVENT WEDNESDAY SERVICES will be held on December 2nd , 9th , 16th at 6:30 PM. Look for more details soon.
COMMUNITY CHRISTMAS CAROLING – Save the date – Sunday, December 20, 2020 time to be determined.
CHRISTMAS EVE WORSHIP will be held at 4:00 PM, 5:30 PM, and 7:00 PM. Christmas Day will be held at 10:00 AM.
KEEPING COOL AT HOPE!!  The replacement cost for our two air conditioner units is $11,180.   We have had some generous and wonderful gifts to help us over this hurdle and we are grateful for the support.  A big thermometer is hanging in the narthex so we can keep a tally of our progress toward paying this off.  Thank you to all of you who have already donated to the cause and thank you to those of you who are still discerning.  We are grateful for your generosity as you help us keep cool at Hope!
BIBLES AND BAGELS (or muffins or individually wrapped goodies) Please join us Mondays from 10:00 – 11:00 AM for Bible Study and sharing in the Fellowship Hall. Physical Distancing and sharing in Scripture and discussion are blessings we can share together!! All are welcome!!
BLOOD DRIVE Thank you to everyone who everyone who attempted to donate blood. There were 14 successful donations and the Suncoast Blood Center has scheduled another donation day for November 22, 2020 in the parking lot. Additional information will be provided.
JESUS LOVES YOU MINISTRY have an immediate need for bottled water and disposable razors.
BIBLE STUDY ON THE ACT OF THE APOSTLES ONLINE!!!!  Pr. Cheryll Armstrong-Kaukis is hosting a new Bible Study based on the amazing book of Acts.  If you would like to be a part of this group, please contact either the church office or Pr Cheryll directly at  and let her know to sign you up!  Please join us as we discover anew the growth of the church in the earliest days and how that impacts our faith today!!
HOPE'S LOVE PANTRY.  If anyone would like to donate nonperishable goods for our pantry, please put items on the shelves of our pantry located on the walkway to the left of the main entrance. Also, please let people in our area who may be in need, know that they may take some food from our pantry. No need to sign up. It is anonymous, no questions asked.
NEW FM RADIO STATION. Anyone can now listen to worship in their vehicles by tuning into FM Radio station 88.3.  All services will be broadcast on radio station FM 88.3.
MASKS – Our supply of masks is getting low. Any donation of additional masks would be greatly appreciated.
HYMN REQUESTS If there are any particular hymns that you would like to hear at worship, please submit the names to Pastor Jen at . If our licensing agreement permits, look forward to hearing them soon.
HOPES AND DREAMS FOR HOPE – If you have a suggestion for a Hope or Dream for Hope Lutheran Church, Pastor Jen and your council would love to hear it.  Please feel free to place any Hope or Dream in the mailbox in the hallway leading to the Fellowship Hall.  All requests will be kept confidential and you will receive a timely response. 
A NEW WORSHIP OPPORTUNITY AT HOPE!! Beginning Wednesday, Oct 14, there will be a 10am worship in the parking lot for all those who wish to join us for prayer, a brief homily and study of Scripture and sharing in the Eucharist. Prayer is always a good thing, but considering how things are in our community, our country, and our world right now, our calling as Christians is to be even more fervent and vigilant in our payers, focusing our attention on God's Word and sharing in the life-giving and hope-filled gift of Jesus' Body and Blood in Holy Communion. Please join us-beginning Oct 14 at 10am!!! ALL ARE WELCOME! Spread the Word!!