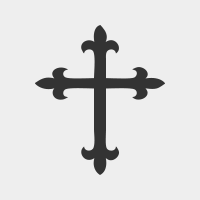 10/24-25/2020 – Reformation Weekend
November 1, 2020
Dearest Brothers and Sisters in Christ at Hope Lutheran Church,
While I fully realize that the internet, specifically social media, is not a good source for news or information, there are times that it can offer support, encouragement, and even thought-provoking and Spirit-inspiring things as people of good faith and will share their insights. I try to pass on things that touch my heart in case they might be a source of healing or hope for others. Here is something I wish to share with all of you. It was written by Anne Grace Taylor and it is entitled "10 Things to Remember"
1. Love is the answer. Always.
2. Vulnerability is not a weakness. It's a strength.
3. Your body is sacred. Cherish it.
4. Gratitude shifts everything. Be thankful.
5. Forgiveness sets you free. It really does.
6. You cannot change others. Only yourself.
7. Little acts of kindness are never little. Ever.
8. Fun is underrated. Enjoy yourself.
9. Age is just a number. It's never too late.
10. Life is precious. Live it now..
These are sound and wise words-especially the first one-love is the answer. We are called by Jesus again and again to lead with love, to love in all circumstances, to not judge if the other person is worthy of our love but to simply love them. Always. I pray you have a blessed and love=filled week, my Hope family! My love is with and for you-Pr. Jen+
REFORMATION WEEKEND October 24-25, 2020
PRAYER OF THE DAY
Let us pray. Almighty God, gracious Lord, we thank you that your Holy Spirit renews the church in every age. Pour out your Holy Spirit on your faithful people. Keep them steadfast in your word, protect and comfort them in times of trial, defend them against all enemies of the gospel, and bestow on the church your saving peace, through Jesus Christ, our Savior and Lord, who lives and reigns with you and the Holy Spirit, one God, now and forever. Amen.
READING John 8:31-36
Jesus speaks of truth and freedom as spiritual realities known through his word. He reveals the truth that sets people free from sin.
A reading from John. 31 Jesus said to the Jews who had believed in him, "If you continue in my word, you are truly my disciples; 32 and you will know the truth, and the truth will make you free." 33 They answered him, "We are descendants of Abraham and have never been slaves to anyone. What do you mean by saying, 'You will be made free'?" 34 Jesus answered them, "Very truly, I tell you, everyone who commits sin is a slave to sin. 35 The slave does not have a permanent place in the household; the son has a place there forever. 36 So if the Son makes you free, you will be free indeed." The Word of the Lord. Thanks be to God.
SOME THOUGHTS TO PONDER (Pr Jen is away this weekend and Synod Parish Deacon Jill Mead is preaching. Here are some ideas to guide your thoughts on this Reformation weekend) On Reformation Weekend we celebrate the power of God's grace to reform and reshape. The great 20th century theologian Karl Barth said, "The church must always be reformed". What does that mean to you? How has the church been reformed in your lifetime? Why does the church need to be constantly moving and changing? Does God reform your life, too? How? How is that a good thing? In this ever-reforming life and church , how do we see God's grace, God's love, at work? In the Gospel for today, how does the truth show itself in our reforming lives and church? How might Martin Luther, and Jesus, of course, encourage us to stand up for the truth that we know from God?
PRAYERS OF INTERCESSION
With confidence in God's grace and mercy, let us pray for the church, the world, and all those in need. A brief silence.
Renew and inspire the church in the freedom of the gospel, O God. Where the church is in error, reform it. Where the church speaks your truth, strengthen it.  Where the church is divided, unify it. Ignite in us the working of the Holy Spirit. Lord, in your mercy, hear our prayer.
As the earth changes, as mountains shake and the waters roar, may we care for this planet as a holy habitation for all living things. Sustain all peoples and lands recovering from natural disasters of any kind especially fire, storm, and flood. Lord, in your mercy, hear our prayer.
Guide areas of the world divided or traumatized by conflict, especially in our own land. Free all from slavery and human trafficking, and protect all in harm's way. Lord, in your mercy, hear our prayer.
Release those living in bondage to debts, chronic pain, or addiction. Grant healing touch to those who are ill (especially). Lord, in your mercy, hear our prayer.
Even in death, you free us and give us a place in your house. We give thanks for our ancestors who have shown us truth and freedom, especially Martin Luther and those who work for the renewal of the church. Lord, in your mercy, hear our prayer.
Listen as we call on you, O God, and enfold in your loving arms all for whom we pray, in the name of Jesus Christ our Lord. Amen.
OUR FATHER…
BLESSING  Almighty God, the Father, + the Son, and the Holy Spirit be with us now and always.  Amen.
DISMISSAL  We go in peace with grateful hearts for all God has done for us as together we are led by the Spirit to serve God and share Christ's love with all! Thanks be to God!!!.
HOPE HAPPENINGS  We welcome all who worship with us today. Please complete one of the visitor cards at our guest table. If you would like to make Hope your church home, please speak to Pastor Jen.
Everyone is welcome at Hope Lutheran Church. Next Week's Readings: Revelation 7:9-17; 1 John 3:1-3; Matthew 5:1-12
The October thru December Word in Season Devotionals are available on the narthex table.
LAY SERVANTS
Altar Guild -Candy Ogden
Ushers – Alan & Cindy Beicht
Counters –M. Outerbridge & B. Musgrove
FINANCIAL INFO Two Air Conditioners = $11,180 goal; As of 10/18/2020, only $55 to goal. Thank you for your generosity.
PRAYER LIST
Please call the church office or email Pr. Jen with any prayer requests you may have so they may be shared with the congregation. Please continue to hold in prayer:
Laura Everill, daughter of Phyllis and Tom Agness, residing in a healthcare facility
Walter Crowley, husband of Kathryn and father of Ginger Toomire recovering from pneumonia
Joyce, sister in law of Elaine Dougan, recovering from brain cancer surgery
John Greene, Millie's husband, for strength and healing
Cheryl Burke who is in need of healing
Larry and Barbara Brady, as they focus on healing
Pr. Pat for healing
Sandy for healing
Jean and David for healing
Ian, nephew of Barbara Johnson, as he goes through testing
Susan for healing
Jason for healing
Pr. Marilyn for healing
Bobby Toomire for healing
Healing for all those infected by Covid 19
Geri, Jackie, and Tracey for God's presence and strength
Jill Mead for healing
For all people to remain safe and show wisdom in these days of chaos
NEW AT HOPE
NEXT WEEK IS THE FEAST OF ALL SAINTS!!   We want to remember all those saints who have touched our lives of faith,-all those who showed us the love of Jesus and who have moved into the presence of Christ in heaven.  If you email Pr. Jen at , sign the bulletin board in the narthex or submit the names in writing, they will be added to the list of prayers shared in worship the weekend of Oct. 31-Nov. 1.  Together, let us give thanks for ALL the saints who have blessed us on our way!!!  Daylight Saving Time ends the first Sunday in November so we will "fall back" and return to Standard time. Set your clocks back one hour before bed on Saturday night.
HOPE'S LOVE PANTRY UPDATE Hope's Love Panty is finally reaching the individuals in our community who need our help. It has been restocked with many protein items which are important to those in need. I have received monetary donations as well as actual food items due
to the generosity and love of our church community. We received a note from a person using our panty, letting us know that these are hard times and this pantry is a blessing; that we truly are doing God's Work.  It warms my heart to know that we are helping our neighbors and Sharing God's Love With All. Suggestions for donations: Hearty Soups with protein, Cans of protein, tuna, chicken, roast beef, ham (many available at Walmart at good prices), Boxed milk (available at Dollar Tree), Cereals, Canned pasta dishes with meat, Canned beans, and other items you feel are necessary & needed. I truly thank all who have donated and continue to donate. God's Love, Peace & Blessings to you. Linda Kraigenow, Pantry coordinator
BIBLES AND BAGELS suspended October 19 th and 26 th . Will resume November 2 nd .
CARDS OF ENCOURAGEMENT AND LOVE ARE NEEDED!!!!  Our bother in Christ, Walter Crowley, continues to heal at home, but he would certainly appreciate a card to lift his spirits.  Walter and Kathryn's address is as follows:  Walter Crowley   3935 Wall Lane, North Port, FL 34287
A NEW WORSHIP OPPORTUNITY AT HOPE!!  Beginning Wednesday, Oct 14, there will be a 10am worship in the parking lot for all those who wish to join us for prayer, a brief homily and study of Scripture and sharing in the Eucharist.  Prayer is always a good thing, but considering how things are in our community, our country, and our world right now, our calling as Christians is to be even more fervent and vigilant in our payers, focusing our attention on God's Word and sharing in the life-giving and hope-filled gift of Jesus' Body and Blood in Holy Communion.  Please join us-beginning Oct 14 at 10am!!!   ALL ARE WELCOME!  Spread the Word!!
BIBLE STUDY ON THE ACT OF THE APOSTLES ONLINE!!!!
Pr. Cheryll Armstrong-Kaukis is hosting a new Bible Study based on the amazing book of Acts.  If you would like to be a part of this group, please contact either the church office or Pr Cheryll directly at and let her know to sign you up!  Please join us as we discover anew the growth of the church in the earliest days and how that impacts our faith today!!
NEW FM RADIO STATION. Anyone can now listen to worship in their vehicles by tuning into FM Radio station 88.3.  All services will be broadcast on radio station FM 88.3.
HOPE'S LOVE PANTRY.  If anyone would like to donate nonperishable goods for our pantry, please put items on the shelves of our pantry located on the walkway to the left of the main entrance. Also, please let people in our area who may be in need, know that they may take some food from our pantry. No need to sign up. It is anonymous, no questions asked.
MASKS – Our supply of masks is getting low. Any donation of additional masks would be greatly appreciated.
HYMN REQUESTS If there are any particular hymns that you would like to hear at worship, please submit the names to Pastor Jen at . If our licensing agreement permits, look forward to hearing them soon.
HOPES AND DREAMS FOR HOPE – If you have a suggestion for a Hope or Dream for Hope Lutheran Church, Pastor Jen and your council would love to hear it.  Please feel free to place any Hope or Dream in the mailbox in the hallway leading to the Fellowship Hall.  All requests will be kept confidential and you will receive a timely response.
WOMEN OF HOPE Meeting will be held October 18, 2020 at 10:45 AM.
NOVEMBER COUNCIL MEETING will be held on November 8, 2020 at 11:00 AM.
BLOOD DRIVE Save the Date – November 22, 2020 in the parking lot.
ADVENT WEDNESDAY SERVICES will be held on December 2nd , 9th , 16th at 6:30 PM. Look for more details soon.
COMMUNITY CHRISTMAS CAROLING – Save the date – Sunday, December 20, 2020 time to be determined.
CHRISTMAS EVE WORSHIP will be held at 4:00 PM, 5:30 PM, and 7:00 PM. Christmas Day will be
held at 10:00 AM.