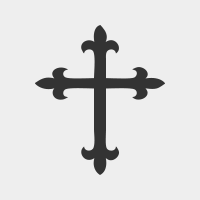 10/17-18/2020 – Twentieth Sunday after Pentecost
October 17, 2020
20th Sunday after Pentecost October 17-18, 2020
Dearest Brothers and Sisters in Christ at Hope Lutheran Church, Henri Nouwen wrote: "Joy does not simply happen to us. We have to choose joy and keep choosing it every day." These powerful words really speak to our situation in 2020, don't they? This has been a very difficult year for so many thus far-illness, isolation, financial instability, job insecurity, separation from family and friends, and so much more. While St. Paul urges us to remain joyful: Philippians 4:4 (NRSV) 4 "Rejoice in the Lord always; again I will say, Rejoice", that certainly isn't an easy attitude to hold at all times, is it? We might not feel well, or we worry, or we are sick, or anxious, or alone. And it isn't just about us. We see unrest and division in our community and our country. Angry, hate-filled words and actions are taking place that upset us. We see Covid numbers rising and we worry about our family living far away. The political tensions are over the top-and we just want a little peace. Joyful? Rejoice? Not easy to muster the energy for it at times, if at all. And yet, it is important to remember that the kind of joy that Nouwen talks about, that St. Paul calls us to-this type of joy and rejoicing comes not from happiness or being silly or goofy or laughter. This type of joy is deep in our hearts and comes from the knowledge that we are chosen, loved, accepted, and wanted by our God just as we are. It comes from knowing that even in the midst of chaos or illness or uncertainty, that God is in control, God is in charge, and God has got this. That's a source of joy, a source of inner peace, shalom, that can't be harmed or swayed by the winds of anger and hatred and unsettling events that swirl around us.  There's an old camp song that this brings to mind-"I've got the joy, joy, joy, joy down in my heart. Where? Down in my heart. Where? Down in my heart. I've got the joy, joy, joy, joy down in my heart. Where? Down in my heart to stay." The refrain reminds us that we have the love of Jesus down in our hearts, and that is what brings us joy, peace, and comfort when things seem so out of our control. "Joy does not simply happen to us. We have to choose joy and keep choosing it every day." We choose what we believe in. We choose what we focus on. We choose how to live our lives. We choose to either wallow in the mud or be lifted up by the love of Jesus who, in spite of the storms of life, provides us with the deepest, most lasting source of peace and joy that we can ever know. When we choose joy, it shines in us. It shows those around us that we know something special and wonderful-that we are loved and forgiven and chosen by God who plants his joy in our hearts through his Spirit and leads us in lives of faith to follow in our Savior Jesus' footsteps. My brothers and sisters, listen to St. Paul: "Rejoice in the Lord always; again I will say, Rejoice". Rejoicing with you in love, Pr. Jen+
PRAYER OF THE DAY  Let us pray. Sovereign God, raise your throne in our hearts. Created by you, let us live in your image; created for you, let us act for your glory; redeemed by you, let us give you what is yours, through Jesus Christ, our Savior and Lord. Amen.
READING Matthew 22:15-22
After Jesus begins teaching in the temple, religious leaders try to trap him with questions. First they ask if God's people should pay taxes to an earthly tyrant like Caesar.  A reading from Matthew. 15 Then the Pharisees went and plotted to entrap [Jesus] in what he said. 16 So they sent their disciples to him, along with the Herodians, saying, "Teacher, we know that you are sincere, and teach the way of God in accordance with truth, and show deference to no one; for you do not regard people with partiality. 17 Tell us, then, what you think. Is it lawful to pay taxes to the emperor, or not?" 18 But Jesus, aware of their malice, said, "Why are you putting me to the test, you hypocrites? 19 Show me the coin used for the tax." And they brought him a denarius.  20 Then he said to them, "Whose head is this, and whose title?" 21 They answered, "The emperor's." Then he said to them, "Give therefore to the emperor the things that are the emperor's, and to God the things that are God's." 22 When they heard this, they were amazed; and they left him and went away. The Word of the Lord. Thanks be to God.
HOMILY "Render unto Caesar the things which are Caesar's." Or as we hear today, give to the emperor the things that are the emperor's. These words of Jesus have become a sort of proverb, and those who know little of scripture may still have heard "Render unto Caesar." Yet, digging beneath the surface of this short encounter helps uncover some of the deeper meaning of Jesus' words.
~~~First, the combination of people approaching Jesus is intriguing. Matthew tells us that the Pharisees come together with the Herodians. The Pharisees did not want to give money to their Roman oppressors. On the other hand, King Herod's position of power came because of the Romans, so even though the taxes were widely considered to be oppressive, the Herodians had a vested interest in keeping the Roman taxes paid.  Therefore, the Pharisees and the Herodians each reflected the different sides of this  situation. Then came the question, "Is it lawful to pay taxes to the Emperor or not?" This reference is obviously to Jewish Law, also called the Law of Moses. Clearly, it was lawful to pay the tax by Rome's standards; the question was whether it was proper for a Jew to do so.
~~~It would seem that they have presented Jesus with no way out. He can't speak against the tax, for that would anger the Herodians and lead to a charge of treason against Rome. He could not speak in favor of the tax without alienating most of the crowds that followed him. Jesus asks for one of the coins used in paying the tax. This is Jesus' wisdom. It proves at least one among the questioners to be a hypocrite. For the coin used for the tax was a silver Denarius with the image of Caesar on one side, and on the reverse, the image of a woman named Pax or the image of peace. The coins were against Jewish Law, which prohibited graven images.
~~~~Jesus then asks the question that everyone in Israel could have answered without a coin in hand. In our reading for this morning, we used the New Revised Standard Version, which said, "Whose head is this and whose title?" That translation misses the point of his argument. The word they translate as "head" is "icon," a Greek word better translated as "image." The word "title" is better translated as "likeness." When they answer Jesus' question, saying that the image and likeness are "Caesar's," Jesus replies that they are to give to Caesar what belongs to Caesar. Again, the translation covers something better revealed. It could also be translated as "give back" rather than "give" or "render." Give Caesar back those things that are Caesar's. It is his coin anyway, who cares if you give Caesar back his coin for the tax? As a Jew, you wouldn't want a graven image on a coin anyway.
~~~~Then Jesus gives the most amazing line of the short encounter when he continues by saying that we are to "give back to God the things that are God's." It leaves everyone calculating what exactly is God's that we are supposed to give back.  And in case you were wondering, the clue was the word "icon" or "image" and the word "likeness."
~~~Jesus' answer came from Genesis 1:26-27, which says, "And God said, 'Let us make humankind in our image, according to our likeness,'" and goes on to state "God created humankind in his Image, in the image of God he created them; male and female he created them." The principle is this: Just as the coin has Caesar's icon on it, so it is Caesar's, we were made in the image and likeness of God, so we are God's. Jesus affirmed the tax while making it all but irrelevant. Jesus implies that, though we do owe the state-we are all to pay taxes as citizens, there are limits to what we owe.  Yet, Jesus places no limits regarding what we owe to God.
~~~This text is often used to talk about stewardship in terms of what you give to the church. But this is no passage on the tithe. For if giving 10 percent of our income is all we do, we would fall well more than 90 percent shy of the mark. Jesus says that everything you have and everything you are is God's already. While this would certainly apply to the money you make, the formula is not that you give 100 percent of your income to God. God knows you need the money for the necessities of life.  The teaching is that once you have given God some of the money you earn, don't feel that you have bought off an obligation. Paid God back in full. God wants to share in some of your time and energy, so the 100 percent formula relates to your calendar and your talents as well as your wallet.
~~~What God wants is nothing less than to come and abide in your heart. The point is that you have been made in the image and likeness of God. God loves you. God keeps your picture in the divine wallet and on the heavenly refrigerator. Jesus did not care about the tax, for his real concern was that you live into the image and likeness of the God who lovingly created you.
~~~How do we live into the image and likeness of the God who lovingly created each of us and claimed as his own in Baptism? We begin by conforming our lives to be more like Jesus' life. Giving back to God through the church does matter-it keeps the doors open, and provides a place and the staff for worship of our God with Word and the Sacraments of Baptism and holy Communion, and a training ground for ministry, discipleship, in Christ's name so we can do God's work with our hands, but merely giving money to the government, to this church or anywhere else is only part of the picture. We follow Jesus as we are led by the Spirit to serve God and share Christ's love with all.
~~~To live more fully into that image and likeness of God that is in you, give back your heart to God –it is God's anyway. When the time comes for communion in just a little while, I encourage everyone to receive the Body and Blood of Jesus. It's at this altar where we meet Jesus anew every time we worship. Andin answer to the question, "What are the things that are God's which we are to give back to God?" the answer is, "You."  Amen.
PRAYERS OF INTERCESSION   With confidence in God's grace and mercy, let us pray for the church, the world, and all those in need. A brief silence.
Gracious God, you call us by name and invite us to share your good news. Send your Holy Spirit among preachers, missionaries, and evangelists so that they are guided to speak your truth. Lord, in your mercy, hear our prayer.
God of praise, the heavens and all creation declare your salvation. From the rising of the sun to its setting, may the whole universe show forth your goodness. Raise up devoted stewards of all that you have made. Bring healing and hope to all living creatures in the path of storm or fire. Lord, in your mercy, hear our prayer.
God of all, may your word of justice sound forth in every place. Restore divided nations and communities with reconciling truth. Encourage all citizens to vote. Lord, in your mercy, hear our prayer.
God of light, we pray for those living with pain, illness, isolation, grief, anger, or doubt (especially). Lord, in your mercy, hear our prayer.
Living God, as you raised Jesus from the dead, so raise up those who have died in you. We give thanks for their witness, confident of your saving love for all. Lord, in your mercy, hear our prayer.
Listen as we call on you, O God, and enfold in your loving arms all for whom we pray, in the name of Jesus Christ our Lord. Amen.
OUR FATHER…
BLESSING    Almighty God, the Father, + the Son, and the Holy Spirit be with us now and always. Amen.
DISMISSAL   We go in peace with grateful hearts for all God has done for us as together we are led by the Spirit to serve God and share Christ's love with all! Thanks be to God!!!
HOPE HAPPENINGS
We welcome all who worship with us today. Please complete one of the visitor cards at our guest table. If you would like to make Hope your church home, please speak to Pastor Jen.
Everyone is welcome at Hope Lutheran Church.
Next Week's Readings: Leviticus 19:1-2, 15-18; 1 Thessalonians 2:1-8; Matthew 22:34-46
The October thru December Word in Season Devotionals are available on the narthex table.
LAY SERVANTS FINANCIAL INFO
Altar Guild –
Ushers – Alan & Cindy Beicht
Counters –Cheryll Armstrong-Kaukis
Two Air Conditioners = $11,180 goal
As of 10/10/2020, only $465 to goal.
Thank you for your generosity.
PRAYER LIST
Please call the church office or email Pr. Jen with any prayer requests you may have so they
may be shared with the congregation.
Please continue to hold in prayer:
Laura Everill, daughter of Phyllis and Tom Agness, residing in a healthcare facility
Walter Crowley, husband of Kathryn and father of Ginger Toomire recovering from pneumonia
Joyce, sister in law of Elaine Dougan, recovering from brain cancer surgery
John Greene, Millie's husband, for strength and healing
Cheryl Burke who is in need of healing
Ava for healing
Larry and Barbara Brady, as they focus on healing
Jean Miller as she mourns the death of Clair
Pr. Pat for healing
Sandy for healing
Jean and David for healing
Ian, nephew of Barbara Jonson, as he goes through testing
Susan for healing
Jason for healing
Pr. Marilyn for healing
Bobby Toomire for healing
Andrea for healing
Healing for all those infected by Covid 19
Geri, Jackie, and Tracey for God's presence and strength
Jill Mead for healing
For all people to remain safe and show wisdom in these days of chaos
NEW AT HOPE
HOPE'S LOVE PANTRY UPDATE FROM LINDA KRAIGENOW The Hope's Love Panty is finally reaching the individuals in our community who need our help for food. It has been restocked with many protein items which are important to those in need. I have received monetary donations as well as actual food items due to the generosity and love of our church community.  We received a note from a person using our panty, letting us know that these are hard times with the virus and this pantry is a blessing & that we truly are doing God's Work.  It warms my heart to know that we are helping our neighbors and Sharing God's Love With All. Here are some suggestions for donations: Hearty Soups with protein, Cans of protein, tuna, chicken, roast beef, ham (many available at Walmart at good prices), Boxed milk (available at Dollar Tree), Cereals, Canned pasta dishes with meat, Canned beans, and other items you feel are necessary & needed.  I truly thank all who have donated and continue to donate. God's Love, Peace & Blessings to you.  Linda Kraigenow, Pantry coordinator
BIBLES & BAGELS suspended October 19th and 26th. Will resume November 2nd.
CARDS OF ENCOURAGEMENT AND LOVE ARE NEEDED!!!!  Our bother in Christ, Walter Crowley, continues to heal at home, but he would certainly appreciate a card to lift his spirits.  Walter and Kathryn's address is as follows:  Walter Crowley   3935 Wall Lane, North Port, FL 34287
A NEW WORSHIP OPPORTUNITY AT HOPE!!  Beginning Wednesday, Oct 14, there will be a 10am worship in the parking lot for all those who wish to join us for prayer, a brief homily and study of Scripture and sharing in the Eucharist.  Prayer is always a good thing, but considering how things are in our community, our country, and our world right now, our calling as Christians is to be even more fervent and vigilant in our payers, focusing our attention on God's Word and sharing in the life-giving and hope-filled gift of Jesus' Body and Blood in Holy Communion.  Please join us- beginning Oct 14 at 10am!!!   ALL ARE WELCOME!  Spread the Word!! 
WOMEN OF HOPE Meeting will be held October 18, 2020 at 10:45 AM.
OCTOBER COUNCIL MEETING will be held on November 8, 2020 at 11:00 AM.
BLOOD DRIVE Save the Date – November 22, 2020 in the parking lot.
ADVENT WEDNESDAY SERVICES will be held on December 2 nd , 9 th , 16 th at 6:30 PM. Look for more details soon.
COMMUNITY CHRISTMAS CAROLING – Save the date – Sunday, December 20, 2020 time to be determined.
CHRISTMAS EVE WORSHIP will be held at 4:00 PM, 5:30 PM, and 7:00 PM. Christmas Day will be held at 10:00 AM.
BIBLE STUDY ON THE ACT OF THE APOSTLES ONLINE!!!!
Pr. Cheryll Armstrong-Kaukis is hosting a new Bible Study based on the amazing book of Acts.  If you would like to be a part of this group, please contact either the church office or Pr Cheryll directly at  and let her know to sign you up!  Please join us as we discover anew the growth of the church in the earliest days and how that impacts our faith today!!
HOPE'S LOVE PANTRY.  If anyone would like to donate nonperishable goods for our pantry, please put items on the shelves of our pantry located on the walkway to the left of the main entrance. Also, please let people in our area who may be in need, know that they may take some food from our pantry. No need to sign up. It is anonymous, no questions asked.
NEW FM RADIO STATION. Anyone can now listen to worship in their vehicles by tuning into FM Radio station 88.3.  All services will be broadcast on radio station FM 88.3.
MASKS – Our supply of masks is getting low. Any donation of additional masks would be greatly appreciated.
HYMN REQUESTS If there are any particular hymns that you would like to hear at worship, please submit the names to Pastor Jen at . If our licensing agreement permits, look forward to hearing them soon.
HOPES AND DREAMS FOR HOPE – If you have a suggestion for a Hope or Dream for Hope Lutheran Church, Pastor Jen and your council would love to hear it.  Please feel free to place any Hope or Dream in the mailbox in the hallway leading to the Fellowship Hall.  All requests will be kept confidential and you will receive a timely response.