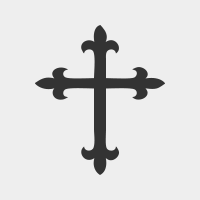 10/10-11/2020 Nineteenth Sunday after Pentecost
October 10, 2020
 19th Sunday after Pentecost October 10-11, 2020
Dearest Brothers and Sisters in Christ at Hope Lutheran Church,
Good morning, dear family. This will be brief today-I am asking that we continue to pray together. If you remember in Lent, we had a ten minute a day prayer challenge-and I have been keeping those extra ten minutes in my personal schedule for time with God-and I am asking you to do the same. We need prayer.  Our world needs prayer. Our country needs prayer. Our community needs prayer.  We may not agree politically with our neighbor-that doesn't matter. As citizens of God's kingdom first and foremost, we see that there is much that needs healing in our world-relationships, health, a sense of community. Only God can provide the true healing needed. So, I am asking you, urging you, to continue to pray with me.  It can be wherever or whenever. It can be aloud or in your heart. It can be all at once or little bits throughout your day. Please pray with me. Join us for worship whether at home, in person, in the parking lot-on the weekends or on Wednesdays at 10am-please join with your Hope family for prayer. While me may feel helpless to change the things we see happening, we are not helpless-we can pray-and that's a powerful thing when we join our voices to God to ask God's healing, God's peace, and God's shalom (wholeness that we only know through God) for us and for all.
Please, my brothers and sisters in Christ, please pray with me. In Jesus' love, Pr. Jen+
PRAYER OF THE DAY  Let us pray. Lord of the feast, you have prepared a table before all peoples and poured out your life with abundance. Call us again to your banquet. Strengthen us by what is honorable, just, and pure, and transform us into a people of righteousness and peace, through Jesus Christ, our Savior and Lord. Amen.
READING GOSPEL          Matthew 22:1-14
Jesus tells a parable indicating that the blessings of God's kingdom are available to all, but the invitation is not to be taken lightly.
A reading from Matthew. 1 Once more Jesus spoke to them in parables, saying: 2 "The kingdom of heaven may be compared to a king who gave a wedding banquet for his son. 3 He sent his slaves to call those who had been invited to the wedding banquet, but they would not come. 4 Again he sent other slaves, saying, 'Tell those who have been invited: Look, I have prepared my dinner, my oxen and my fat calves have been slaughtered, and everything is ready; come to the wedding banquet.' 5 But they made light of it and went away, one to his farm, another to his business, 6 while the rest seized his slaves, mistreated them, and killed them. 7 The king was enraged. He sent his troops, destroyed those murderers, and burned their city. 8 Then he said to his slaves, 'The wedding is ready, but those invited were not worthy. 9 Go therefore into the main streets, and invite everyone you find to the wedding banquet.' 10 Those slaves went out into the streets and gathered all whom they found, both good and bad; so the wedding hall was filled with guests.  11 "But when the king came in to see the guests, he noticed a man there who was not wearing a wedding robe, 12 and he said to him, 'Friend, how did you get in here without a wedding robe?' And he was speechless. 13 Then the king said to the attendants, 'Bind him hand and foot, and throw him into the outer darkness, where there will be weeping and gnashing of teeth.' 14 For many are called, but few are chosen."  The Word of the Lord. Thanks be to God.
HOMILY Today's gospel probably requires a bit of translation. There's a big difference between the cultural expectations of first-century Palestine and 21st-century America. Not only about marriage, of course – but marriage is what today's gospel highlights. Jesus compares the Kingdom of Heaven to a marriage feast given by a slave-owning king. Now, slave-owning kings were quite common back then.  Fortunately, most of that has changed for us. This isn't to say we have wiped out oppression or tyranny on the face of the earth – far from it. But at least in this nation, we call it a crime when one person claims to own another, and we do not permit anyone to have absolute power. They weren't quite ready for "checks and balances" in Jesus' time. So – in and of itself – the progress of 2,000 years will require us to make n adjustment in order to hear and understand this parable.
~~~In our Gospel, today's the day-the King's son is getting married and there is to be a big feast and celebration. Remember, this was long before clocks and calendars were common household items. You didn't send out engraved invitations in the mail, or an e-vite to your fellow bloggers. You sent out messengers – slaves, if you owned them – to invite everyone to the marriage feast. Come to the feast; it's happening right now, today.
~~~And pretty much everyone would come. In those days, ordinary people owned two changes of clothing: your regular, everyday work clothes; and a festive garment, a wedding robe – something usually white, that you kept clean and unwrinkled. And most people did not own much more. When the messengers came to invite you to a marriage, or you heard that bell ring – you would just pen up your sheep, drop your weaving, pull the bread from the fire, whatever; run home and put on your wedding garment; and go to the party. And to be clear-these parties were really festive, and often lasted for days on end.
~~~Same kind of thing, for instance, as when the Prodigal Son returned: roasted fatted calf, music and merriment, giving of gifts, and lots of wine. No evidence of cake, or throwing garters or rice, or making toasts, or even an exchange of vows. And no mortgaging of the homestead to borrow money; the party simply lasted until you slaughtered your last calf and drank the last of the wine.
~~~If you lived in Galilee or Bethlehem, you knew that to come to a wedding feast was to wear a wedding garment. So this parable, which seems harsh – after all, someone is thrown into the outer darkness, where there will be weeping and gnashing of teeth for wearing the wrong clothes. But perhaps this parable is about participation, or the lack of doing it fully.
There is the first group, who simply decline the invitation. And then there is the guy without the wedding robe, who refused to participate completely. If you were you the king, you would feel snubbed and insulted by these people, right? If you had the power, you might send those folks who offended you to the outer darkness, right? Or at least, you'd be tempted to. Come on, admit it. When someone offends you, you are tempted to retaliate. We all are. You might not do it, but you may think about it for a minute-or two-or three….right? Even hoping for Karma to kick in if you believe in that sort of thing-what goes around comes around-yeah it is a very human thing to hope that someone gets their just desserts if they offend or hurt you. Very human.
~~~Now, here's where it gets interesting. This is a parable, remember. An analogy of the Kingdom of Heaven, a story of the way God acts in the world. God has invited us to be partners in the building up of that kingdom, on earth as in heaven. We are invited to the greatest feast ever imagined. But how many of us fully participate all of the time? Even part of the time?? Precious few. And this omnipotent God, who could reign down fire from heaven and smite us where we sit –zap us at any moment- this God does not act like the king in today's story, although he could. God does not enforce the dress code or punish us for not participating fully.
~~~~Instead, our God invites us again and again, over and over. We are called to that feast of rich food filled with marrow, of well-aged wines strained clear. The feast at which the sins of the people will be taken away from the earth, when God will wipe away the tears from all faces. You, me and every person on this planet are welcome at this table. When God is the host, everyone is invited. Sadly, as in today's parable, not everyone comes – but everyone is invited.
~~~When God is the host, the food is rich beyond our imagination or understanding.  Sometimes it appears to be quite simple – like bread and wine – yet we can be profoundly moved and transformed by this feast as it becomes for us the Body and Blood of Christ, our Savior. And what we share in today is simply an horsdoerves-a foretaste of the heavenly banquet to which we are all invited as members of our King's family. When God is the host, we are nourished not just for the day, but for the journey. For us, this nourishment of mercy, forgiveness, and new life can last beyond our lifetime as Baptism promises. And when God is the host, everyone gets the same gift: the amazingly abundant, undeserved, and inexhaustible gift of love. The love of God the Father. The love of Jesus Christ, our Savior +. And the love of the Holy Spirit-now and forever. Amen.
PRAYERS OF INTERCESSION  With confidence in God's grace and mercy, let us pray for the church, the world, and all those in need. A brief silence.
Gracious host, fill your church with a spirit of joyous hospitality. We pray for bishops, teachers, church leaders, and all children of God as they invite others to your table of boundless grace. Lord, in your mercy, hear our prayer.
Gracious host, as creation waits with eager longing for redemption, protect your creatures that are mistreated. Restore valleys, mountains and pastures, and still and running waters. Quench fires and calm storms and protect all living creatures in their paths. Lord, in your mercy, hear our prayer.
Gracious host, as you set a table in the presence of enemies, so bless the efforts of diplomats, international peace workers, and world leaders who navigate conflict.  May they proceed with dialogue and understanding, so that justice and peace prevails. Lord, in your mercy, hear our prayer.
Gracious host, let your gentleness be known among those who are weary or ill
(especially). Strengthen doctors, medical care workers, and caretakers who see to their needs. Lord, in your mercy, hear our prayer.
Gracious host, as we remember those who have died and are gathered at the heavenly banquet, comfort us with your presence. Assure us of your peace at all times. Lord, in your mercy, hear our prayer.
Listen as we call on you, O God, and enfold in your loving arms all for whom we pray, in the name of Jesus Christ our Lord. Amen.
OUR FATHER…
BLESSING  Almighty God, the Father, + the Son, and the Holy Spirit be with us now and always.  Amen.
DISMISSAL  We go in peace with grateful hearts for all God has done for us as together we are led by the Spirit to serve God and share Christ's love with all! Thanks be to God!!!
 Hope Lutheran Church-Gulf Cove
14200 Hopewell Ave, Port Charlotte, FL 33981
Church phone: 941-697-2345
Email:
Pr. Jen Schaefer-cell-813-391-2027
Pr. Jen's email:  
Our purpose at Hope is that we are led by the Spirit to serve God and share Christ's love with all!
HOPE HAPPENINGS
We welcome all who worship with us today. Please complete one of the visitor cards at our guest table. If you would like to make Hope your church home, please speak to Pastor Jen.
Everyone is welcome at Hope Lutheran Church.
Next Week's Readings: Jonah 45:1-7; I Thessalonians 1:1-10; Matthew 22:15-22
The new Word in Season Devotionals, beginning Oct 1 are available on the narthex table. If you need one mailed to you, please call the church office.
LAY SERVANTS
Altar Guild Ushers – Alan & Cindy Beicht
Counters – Alan and Cindy Beicht
FINANCIAL INFO:  Two Air Conditioners = $11,180 goal
As of 09/13/2020, you generously donated $10,325 or 92% of total AC expense
PRAYER LIST  Please call the church office or email Pr. Jen with any prayer requests you may have so they may be shared with the congregation.
Please continue to hold in prayer:
Laura Everill, daughter of Phyllis and Tom Agness, residing in a healthcare facility
Walter Crowley, husband of Kathryn recovering from pneumonia
Joyce, sister in law of Elaine Dougan, recovering from brain cancer surgery
John Greene, Millie's husband, recovering from surgery
Cheryl Burke who is in need of healing
Ava for healing
Larry and Barbara Brady, as they focus on healing
Lorraine Maass for comfort and healing
Bob & Jean Schleuter for God's comfort and strength
Jean Miller as she mourns the death of Clair
Pr. Pat for healing
Sandy for healing
Jean and David for healing
Ian, nephew of Barb Johnson, as he goes through testing
Susan for healing
Jason for healing
Pr. Marilyn for healing and strength
Bobby Toomire for healing
Melissa and Penny for God's protection and healing
Andrea for healing
President and First Lady for healing and all those infected by Covid 19. 
Those who are in need or ill in any way, those who are lonely, those who are frightened, those who grieve, those living in the paths of storms, those caring for those who are ill, those who are victimized by racism.
 NEW AT HOPE
WOMEN OF HOPE MEETING next Sunday beginning at 10:45am in the Fellowship Hall. Masks and physical distancing please!!!
Cards of Encouragement and Love are needed!! Our brother in Christ, Walter Crowley continues to heal at home but would certainly appreciate a card to lift his spirits. Walter and Kathryn's address is: Walter Crowley, 3935 Wall Lane, North Port, FL 34287
ADVENT WEDNESDAY SERVICES will be held on December 2nd , 9th , 16th at 6:30 PM. Look for more details soon.
COMMUNITY CHRISTMAS CAROLING – Save the date – Sunday, December 20, 2020 time to be determined.
CHRISTMAS EVE WORSHIP will be held at 4:00 PM, 5:30 PM, and 7:00 PM.  Christmas Day will be held at 10:00 AM.
KEEPING COOL AT HOPE!!  The replacement cost for our two air conditioner units is $11,180.   We have had some generous and wonderful gifts to help us over this hurdle and we are grateful for the support.  A big thermometer is hanging in the narthex so we can keep a tally of our progress toward paying this off.  Thank you to all of you who have already donated to the cause and thank you to those of you who are still discerning.  We are grateful for your generosity as you help us keep cool at Hope!
BIBLES AND BAGELS (or muffins or individually wrapped goodies) Please join us Mondays from 10:00 – 11:00 AM for Bible Study and sharing in the Fellowship Hall. Physical Distancing and sharing in Scripture and discussion are blessings we can share together!! All are welcome!! We will take a two week break-Oct 19 and 26, and then resume in the beginning of November.
BLOOD DRIVE Thank you to everyone who everyone who attempted to donate blood. There were 14 successful donations and the Suncoast Blood Center has scheduled another donation day for November 22, 2020 in the parking lot. Additional information will be provided.
JESUS LOVES YOU MINISTRY have an immediate need for bottled water and disposable razors.
BIBLE STUDY ON THE ACT OF THE APOSTLES ONLINE!!!!  Pr. Cheryll Armstrong-Kaukis is hosting a new Bible Study based on the amazing book of Acts.  If you would like to be a part of this group, please contact either the church office or Pr Cheryll directly at  and let her know to sign you up!  Please join us as we discover anew the growth of the church in the earliest days and how that impacts our faith today!!
HOPE'S LOVE PANTRY.  If anyone would like to donate nonperishable goods for our pantry, please put items on the shelves of our pantry located on the walkway to the left of the main entrance. Also, please let people in our area who may be in need, know that they may take some food from our pantry. No need to sign up. It is anonymous, no questions asked.
NEW FM RADIO STATION. Anyone can now listen to worship in their vehicles by tuning into FM Radio station 88.3.  All services will be broadcast on radio station FM 88.3.
MASKS – Our supply of masks is getting low. Any donation of additional masks would be greatly appreciated.
HYMN REQUESTS If there are any particular hymns that you would like to hear at worship, please submit the names to Pastor Jen at . If our licensing agreement permits, look forward to hearing them soon.
HOPES AND DREAMS FOR HOPE – If you have a suggestion for a Hope or Dream for Hope Lutheran Church, Pastor Jen and your council would love to hear it.  Please feel free to place any Hope or Dream in the mailbox in the hallway leading to the Fellowship Hall.  All requests will be kept confidential and you will receive a timely response. 
A NEW WORSHIP OPPORTUNITY AT HOPE!! Beginning Wednesday, Oct 14, there will be a 10am worship in the parking lot for all those who wish to join us for prayer, a brief homily and study of Scripture and sharing in the Eucharist. Prayer is always a good thing, but considering how things are in our community, our country, and our world right now, our calling as Christians is to be even more fervent and vigilant in our payers, focusing our attention on God's Word and sharing in the life-giving and hope-filled gift of Jesus' Body and Blood in Holy Communion. Please join us-beginning Oct 14 at 10am!!! ALL ARE WELCOME! Spread the Word!!