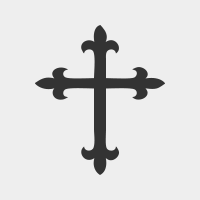 01/2-3/2021 – Second Sunday of Christmas
January 7, 2021
Dearest Brothers and Sisters of hope Lutheran Church.
Theologian Henri Nouwen wrote:  "Joy does not simply happen to us.  We have to choose joy and keep choosing it every day."  Some days it is easier to choose joy than others, isn't that true as well?
A dear Pastor I knew in Tampa once defined joy for me in this way-J-O-Y.  If we put Jesus first in our lives (J), then follow that with a focus on Others (O), and lastly focus on You (Y), that's the choice we have to live a joy-filled life.  Jesus. Others. You.  J-O-Y
As this new year begins, let's commit together to even more boldly live out our God-given purpose to be led by the Spirit to serve God and share Christ's love with all.  Let's choose JOY as we focus on following JESUS, loving OTHERS, and finally, YOU will know a life that has purpose, meaning, and fulfillment as a disciple of Jesus.  Let's work together to share the light and love that we know through Jesus with others and make a difference in Jesus' name.  Let's work together in spite of ongoing limitations due to pandemic, to BE the church, the Body of Christ we are called to be in our Baptism.  My brothers and sisters– join with me and let's together choose JOY!
A blessed new year to you all!  My prayers are for you and my love is with each of you-  Pr. Jen Schaefer+
Second Sunday of Christmas           January 2-3, 2021
PRAYER OF THE DAY    Let us pray. Almighty God, you have filled all the earth with the light of your incarnate Word. By your grace empower us to reflect your light in all that we do, through Jesus Christ, our Savior and Lord, who lives and reigns with you and the Holy Spirit, one God, now and forever.  Amen.
READING John 1:[1-9] 10-18        John begins his gospel with this prologue: a hymn to the Word through whom all things were created. This Word became flesh and brought grace and truth to the world.   The Gospel of John.  [ 1In the beginning was the Word, and the Word was with God, and the Word was God.  2He was in the beginning with God.  3All things came into being through him, and without him not one thing came into being. What has come into being  4in him was life, and the life was the light of all people.  5The light shines in the darkness, and the darkness did not overcome it.  6There was a man sent from God, whose name was John.  7He came as a witness to testify to the light, so that all might believe through him.  8He himself was not the light, but he came to testify to the light.  9The true light, which enlightens everyone, was coming into the world.]  10He was in the world, and the world came into being through him; yet the world did not know him.  11He came to what was his own, and his own people did not accept him.  12But to all who received him, who believed in his name, he gave power to become children of God,  13who were born, not of blood or of the will of the flesh or of the will of man, but of God.  14And the Word became flesh and lived among us, and we have seen his glory, the glory as of a father's only son, full of grace and truth.  15(John testified to him and cried out, "This was he of whom I said, 'He who comes after me ranks ahead of me because he was before me.' ")  16From his fullness we have all received, grace upon grace.  17The law indeed was given through Moses; grace and truth came through Jesus Christ.  18No one has ever seen God. It is God the only Son, who is close to the Father's heart, who has made him known.  The Word of the Lord.  Thanks be to God.
HOMILY  On Wednesday, Jan 6, the church throughout the world celebrate the Feast of the Epiphany when the Wise Men arrived from the east to find the Christ child-following the star and the prophetic words from Scripture-they came to honor him, bringing gifts for him-gold, frankincense, and myrrh.
Three gifts, so we assume 3 Wise Men-3 gifts-gold, frankincense, and myrrh.
Gold-a gift for a king-the King of kings- Jesus our King.
Frankincense-a gift for a God, as incense is burned, the smoke rises as do our prayers as they rise to our God.  Jesus our God.
Myrrh-an ointment of fragrance-a perfume to anoint the body of one who has died-Jesus, born for us to die for us as our Savior.
Our Christmas holiday has a lot to do with gifts-God's gift to us in Jesus, our gifts for each other, the three Wise Men and their gifts.  Even in song-The Little Drummer Boy-and by the way, while it is a lovely Christmas carol, in what universe would the Blessed Virgin Mary, a brand new mom, and her newborn son need a drum solo???  Casseroles, free babysitting for a nap, or a box of disposable diapers is more like it…just sayin….:-)  But the point is, we might ask ourselves what might WE bring to Jesus this coming year?  If we love God by loving others, sharing our love for Jesus our God by loving our neighbors, how might we do that?  What does that look like?  What might you give?  Maybe it's using the Buy-One-Get-One at the store to help stock the food pantry or share with a family in need,  or donating clothing to the Homeless Coalition of Jesus Loves You Ministry, or maybe volunteering some time to those organizations, or maybe calling a lonely friend or writing them a personal note….showing love for others is the way we honor and show love for Jesus our King, our God, and our Savior.
In Christina Rossetti's poem "In the Bleak Midwinter", the last stanza speaks to us on this Second Sunday of Christmas-  She wrote:  "What can I give him, poor as I am?  If I were a shepherd, I would bring a lamb.  If I were a Wise Man, I would do my part; Yet what I can I give Him-give my heart."    A Blessed celebration of Epiphany and a joyous new year to you all!  Amen.
PRAYERS OF INTERCESSION    Joining our voices with the song of the angels, let us pray for the church, the world, and all who are in need.    A brief silence.
Redeeming God, you gather together your people from the farthest parts of the earth. Protect your church from stumbling. Let it not be overcome by sorrow, division, or despair. Make us radiant with goodness, that we might live always to the praise of your glory. Hear us, O God. Your mercy is great.
You bring together heaven and earth. All creation testifies to your splendor. Hold the ecosystems of this earth in delicate balance, from coastlands to farmlands, forests to wetlands, deserts to rainforests. Show us new ways to live in harmony with the world around us. Hear us, O God.  Your mercy is great.
You overflow with grace upon grace. Expand the imaginations of those who serve in positions of authority. Open their hearts to the needs of their nations and communities. Protect all those in harm's way and those risking danger for the sake of others.  . Embrace those who feel far-off, excluded, or defeated. Accompany those living with chronic and invisible illness. Refresh those who labor under the weight of pain or sickness ( especially). Hear us, O God.  Your mercy is great.
You come to us in the beauty of darkness and of light. Bring justice and reconciliation to communities divided by oppressions and misuse of power. Guide us to speak holy words of advocacy and truth. Help us to honor your image in one another. Hear us, O God. Your mercy is great.
You turn our mourning into joy. We give thanks for those who have died in faith ( especially). With all the saints, give us our inheritance in Christ. In the fullness of time, gather us all together in your mercy. Hear us, O God. Your mercy is great.
God of mercy, come quickly to us with grace upon grace as we lift these and all our prayers to you, in the name of Jesus.  Amen.
OUR FATHER…
BLESSING  Almighty God, the Father, + the Son, and the Holy Spirit be with us now and always.  Amen.
DISMISSAL  We go in peace with grateful hearts for all God has done for us as together we are led by the Spirit to serve God and share Christ's love with all!   Thanks be to God!!!.