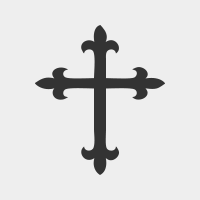 01/16-17/2021 – 2nd Sunday after Epiphany
January 16, 2021
Dearest Brothers and Sisters of Hope Lutheran Church.
Last week I shared four one-word prayer starters:  Learning, Directing, Blessing, and Surprise.  This week, I would like to share something with you called the Breath Prayer.  The idea for this is that as we breathe, we breathe in God's Holy Spirit, God's breathe of life present since the beginning of creation, and we expel the negative, the bad, the human stuff that holds us down.  In this praying, sitting quietly, breathing deeply in and out gets us centered and focused on God and God's presence.    The following is a Breath Prayer written by Sheridan Voysey. 
Let us pray: 
Lord God, fill me with your Holy Spirit.
I receive your LOVE and release my INSECURITY.
I receive your JOY and release my UNHAPPINESS.
I receive your PEACE and release my ANXIETY.
I receive your PATIENCE and release my INPULSIVENESS.
I receive your KINDNESS and release my INDIFFERENCE.
I receive your GOODNESS and release my UNGODLINESS.
I receive your FAITHFULNESS and release my DISLOYALTY.
I receive your GENTLENESS and release my SEVERITY.
I receive your SELF-CONTROL and release my SELF-INDULGENCE.
I love you, Lord.  Amen.
In this hectic time in our world, please give yourself the extra gift of time with God and pray.  Praying develops the relationship with God, allows us to talk to God and to listen to God's response, and helps us to grow to rely more on God and recognize God's voice as God speaks to us.  God is stronger and bigger and better than all the turmoil we experience-both within and without.  My brothers and sisters-God wants to be your most intimate and dearest friend.  Let God be God in your life!  God loves YOU.  Praying with you and for you-Pr. Jen Schaefer+
2nd Sunday after Epiphany            January 16-17, 2021
PRAYER OF THE DAY   Let us pray. Thanks be to you, Lord Jesus Christ, most merciful redeemer, for the countless blessings and benefits you give. May we know you more clearly, love you more dearly, and follow you more nearly, day by day praising you, with the Father and the Holy Spirit, one God, now and forever. Amen.
READING  John 1:43-51  In John's gospel, Jesus' ministry begins with the call of disciples, who then bring others to Jesus. Philip's friend Nathanael moves from skepticism to faith when he accepts the invitation to "Come and see."      A reading from John.  43The next day Jesus decided to go to Galilee. He found Philip and said to him, "Follow me."  44Now Philip was from Bethsaida, the city of Andrew and Peter.  45Philip found Nathanael and said to him, "We have found him about whom Moses in the law and also the prophets wrote, Jesus son of Joseph from Nazareth."  46Nathanael said to him, "Can anything good come out of Nazareth?" Philip said to him, "Come and see."  47When Jesus saw Nathanael coming toward him, he said of him, "Here is truly an Israelite in whom there is no deceit!"  48Nathanael asked him, "Where did you get to know me?" Jesus answered, "I saw you under the fig tree before Philip called you."  49Nathanael replied, "Rabbi, you are the Son of God! You are the King of Israel!"  50Jesus answered, "Do you believe because I told you that I saw you under the fig tree? You will see greater things than these."  51And he said to him, "Very truly, I tell you, you will see heaven opened and the angels of God ascending and descending upon the Son of Man."   The Word of the Lord.  Thanks be to God.
POINTS TO PONDER:   Today we read about Jesus calling his disciples.  How has Jesus called you in your life?  What has he called you to do or to be?  How does Baptism impact your calling?  When Martin Luther reminds us to remember our Baptism daily, how does daily remembering our Baptism help us in following Jesus?  who has God sent to your life who has encouraged you to "come and see"?  How can you be that person to someone else?.
PRAYERS OF INTERCESSION   Guided by Christ made known to the nations, let us offer our prayers for the church, the world, and all people in need.  A brief silence.
For the body of Christ gathered throughout the world and for all servants of the gospel, that following Jesus, the church lives out its calling every day, let us pray. Have mercy, O God.
For the well-being of creation, for plants and animals, and for all that God has marvelously made, that we serve as wise stewards of Earth, our home, let us pray. Have mercy, O God.
For police officers and firefighters, for attorneys and paralegals, for peacekeepers and military personnel, and for the leaders of governments, that they provide protection to all people, especially the most vulnerable, let us pray. Have mercy, O God.
For those lacking food or shelter, for those who are sick or grieving, and for those who are imprisoned or homebound ( especially), that God console all who suffer, let us pray. Have mercy, O God.
For our neighborhood, for visitors joining us for the first time or returning, and for those absent from our assembly, that all who seek to know God are nourished by word and sacrament, let us pray. Have mercy, O God.
In thanksgiving for the saints who have gone before us, that their lives give us a vision of the gospel in action, let us pray. Have mercy, O God.
Merciful God, hear the prayers of your people, spoken or silent, for the sake of the one who dwells among us, your Son, Jesus Christ our Savior.  Amen.
OUR FATHER…
BLESSING   Almighty God, the Father, + the Son, and the Holy Spirit be with us now and always.  Amen.
DISMISSAL   We go in peace with grateful hearts for all God has done for us as together we are led by the Spirit to serve God and share Christ's love with all!   Thanks be to God!!!.
HOPE HAPPENINGS
We welcome all who worship with us today.  Please complete one of the visitor cards at our guest table.  If you would like to make Hope your church home, please speak to Pastor Jen.  Everyone is welcome at Hope Lutheran Church.
Next Week's Readings:  Jonah 3:1-5, 10; 1 Corinthians 7:29-31; Mark 1:14-20
The January thru March Word in Season Devotionals are available on the narthex table.
LAY SERVANTS                                                      
Altar Guild:  Gail Zahs & Delores Hall
Usher:  Pr. Cheryll & Karl Kaukis
Counters: Pr. Cheryll & Karl Kaukis
PRAYER LIST  Please call the church office or email Pr. Jen with any prayer requests you may have so they may be shared with the congregation. 
Please continue to hold in prayer: 
Ron Ogden for healing
Joann Ogden, Ron's mother for healing
Helen for healing
George Whaley for healing
Kristin, Ron and Carolyn Rasmussen's daughter, for healing after surgery
Jean Holcomb for comfort as she mourns the death of David
Florence, Lou Szepi's mom, for God's comforting presence
Bob Kostrowsky for healing
Dawn Seibert for healing
Carol for healing, hope, and God's will.
Laura Everill, daughter of Phyllis and Tom Agness, residing in a healthcare facility
Walter Crowley, husband of Kathryn and father of Ginger Toomire recovering from pneumonia
Joyce,  sister in law of Elaine Dougan, recovering from brain cancer surgery
John Greene, Millie's husband, for strength and healing
Cheryl Burke who is in need of healing
Larry and Barbara Brady, as they focus on healing
Pr. Pat for healing
Susan for healing
Jason for healing
NEW AT HOPE
LUTHERANISM 101!!    A new class is beginning on Monday, Feb 1 from 11-12noon.  If you have never studied Luther's Small Catechism, or have questions about why we do what we do as Lutherans in our worship and faith, this class is for YOU!  Please join Pr. Jen as we explore the five principle parts of the Catechism-Baptism, Holy Communion, The Lord's Prayer, the Creed, and the Ten Commandments as well as worship and liturgy and more so together we can grow in our understanding of our Christian faith and our Lutheran expression of that faith.
COUNCIL MEMBERS ELECTION will take place on the weekend of January 23-24, 2021.  The following were nominated for council positions.  Roberta Balint (2 nd 3 year term), Lorraine Maass, Candy Ogden, and Donna Turner.  Elections will take place after worship on the weekend of January 23-24, 2021.
MONDAY BIBLE STUDY on God sightings every Monday at 10:00 AM in the Fellowship Hall.
WOMEN OF HOPE –Please contact the nominating committee (Marlene Outherbridge, Cindy Beicht or Fran Kostrowsky) if you would like to be considered for an officer position for the upcoming term.  Next meeting January 17, 2021.
WORSHIP OPPORTUNITY AT HOPE!!  Wednesdays at 10:00 AM there will be worship in the parking lot for all those who wish to join us for prayer, a brief homily and study of Scripture and sharing in the Eucharist.
HYMN REQUESTS       
If there are any particular hymns that you would like to hear at worship, please submit the names to Pastor Jen at 
.  If our licensing agreement permits, look forward to hearing them soon.
HOPES AND DREAMS FOR HOPE – If you have a suggestion for a Hope or Dream for Hope Lutheran Church, Pastor Jen and your council would love to hear it.  Please feel free to place any Hope or Dream in the mailbox in the hallway leading to the Fellowship Hall.  All requests will be kept confidential and you will receive a timely response.